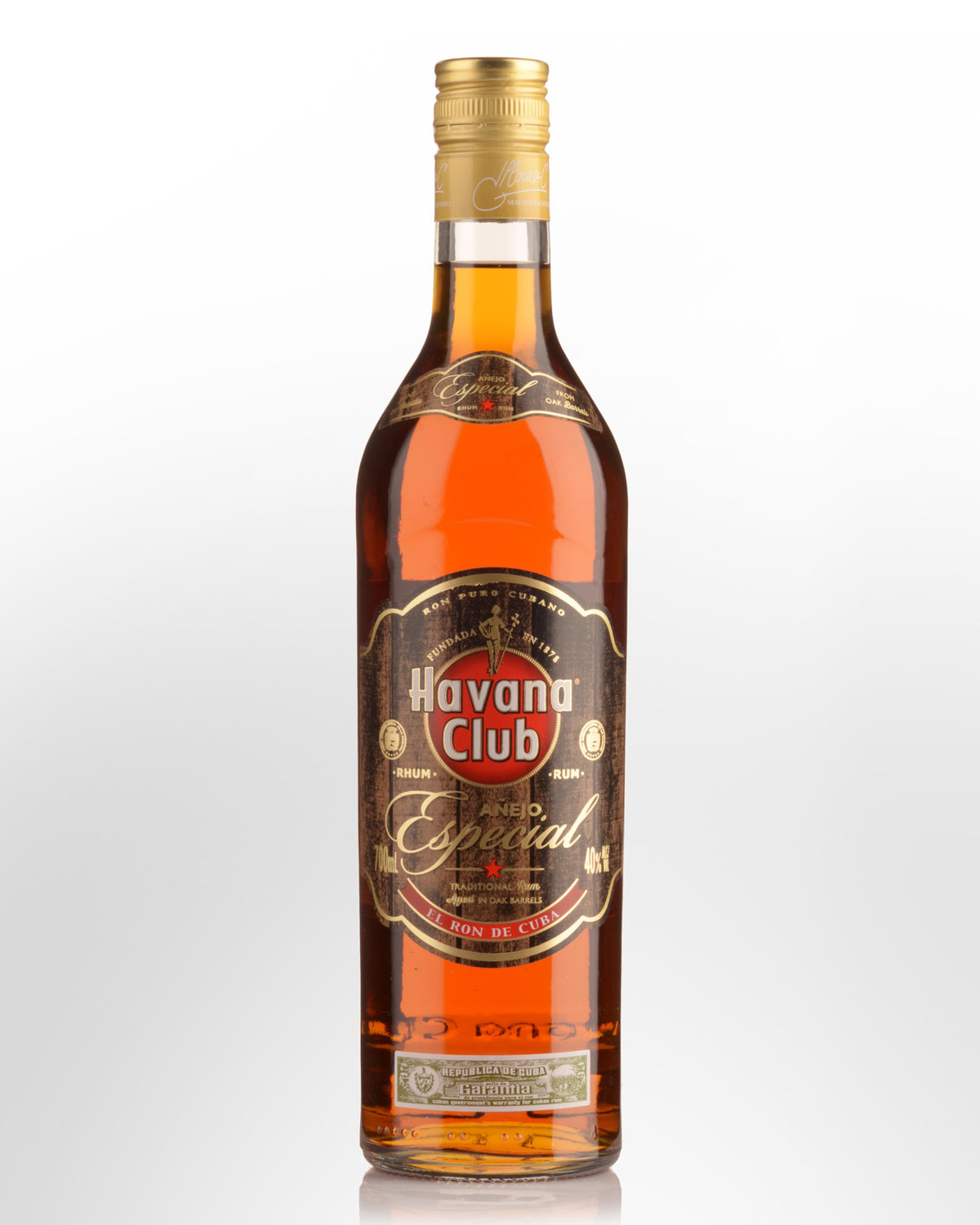 Havana Club Anejo Especial Rum (700ml)
Havana Club is produced according to careful Cuban tradition from sugar cane of the highest quality. After fermentation of the molasses, called mieles in Cuba (literally honey), an extremely slow distillation process in columns especially designed for Havana Club produces a powerful and aromatic liquor known as aguardiente. This young liquor is aged in white oak casks and then blended with fresh sugarcane distillate to produce ron fresco (fresh rum) which is then successively aged and blended again several times until the maestros roneros (master blenders) are satisfied. The choice of barrels is crucial, as the wood gives colour, aroma and complexity to the liquor. The entire range of Havana Club is aged naturally, with no artificial acceleration – the best guarantee of excellent quality.
This is a versatile aged rum making it perfect for the most genuinely Cuban "Cuba Libre" cocktail. Anejo Especial is elaborated with rums aged in oak barrels and perfectly balanced by the Maestro Ronero, who selects the barrels for the final blending.
Tasting note:Bright gold colour. Nosing yields powerful aroma of coffee bean, vanilla wafer biscuit and cream. The palate is sweet and medium to full bodied with honey, nuts and butterscotch flavours. Turns dry at mid palate balancing nicely before the sweetness kicks in again with a subtle brown sugar, mocha aftertaste. Sweet and straightforward. An excellent choice for mixing with citrus juices. 40% Alc./Vol.
 Click here to read more about Rum.