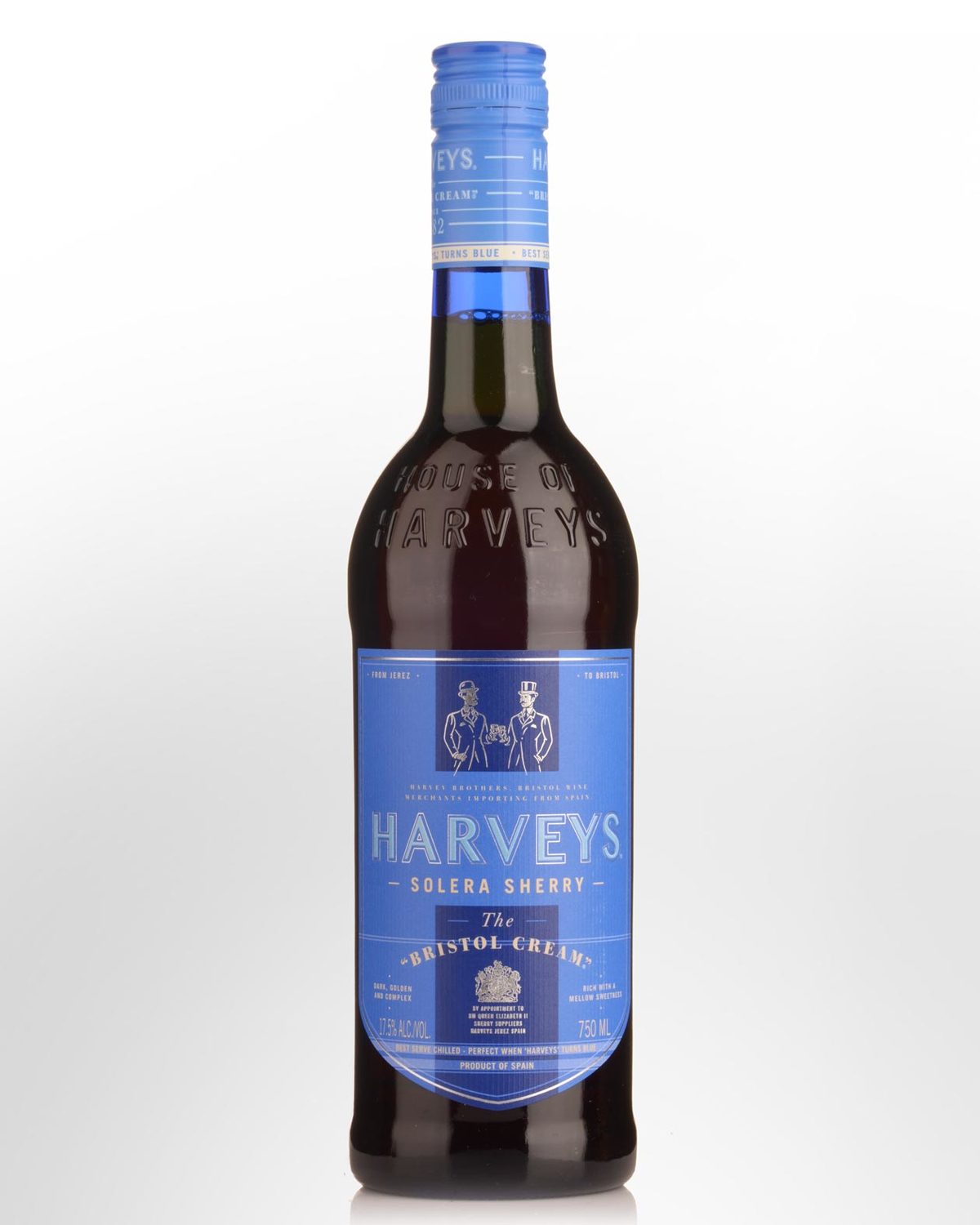 Harvey's Bristol Cream Sherry
People with little knowledge of Sherry could be forgiven for thinking that Harvey's Bristol Cream was actually an English dairy product. Neither the name or the bottle evoke strong images of Spain and her glorious vineyards. There are of course, good reasons for the idiosyncrasies of Harvey's, the world's biggest selling sherry brand of all.
Around the turn of 19th century, the port of Bristol in Southwest England was a significant shipping town importing amongst other things, large quantities of sherry. One day, a French lady customer of John Harvey & Sons attended a sherry tasting at their Denmark Street premises in Bristol. There she tasted various samples of what was generically termed "Bristol Milk" – a sweet, rich style of sherry that had become extremely popular in England. She then inquired about another barrel of still richer, more luscious sherry. Upon tasting it, she was overwhelmed. She exclaimed "If that was the milk, then this must be the cream!" So Harvey's Bristol Cream was born, John Harvey capitalising on her comment by registering it as the company's trademark.
So much for the name. The distinctive blue bottle is a more recent marketing quirk circa 1990. Bristol merchants used to have the exclusive import rights for Saxon Smalt which is used for glassmaking. Containing cobalt, this smalt when combined with British lead glass results in Bristol Blue, the colour we now see in the Harvey's bottle. It is a symbolic connection with the brands origins, and from a marketing point of view serves as a point of difference on store shelves.
Made from Palomino and Pedro Ximenez grapes, Harvey's Bristol Cream is fortified with young Jerez brandy. It is then aged and blended like a fino, i.e.- in a solera. This is unique for the area, as most other producers simply use vats. Harvey's is a particularly full and rich style of sherry with an intense dried fruit/raisin character, a sweet palate and rich lingering finish. Enjoyable straight over ice.