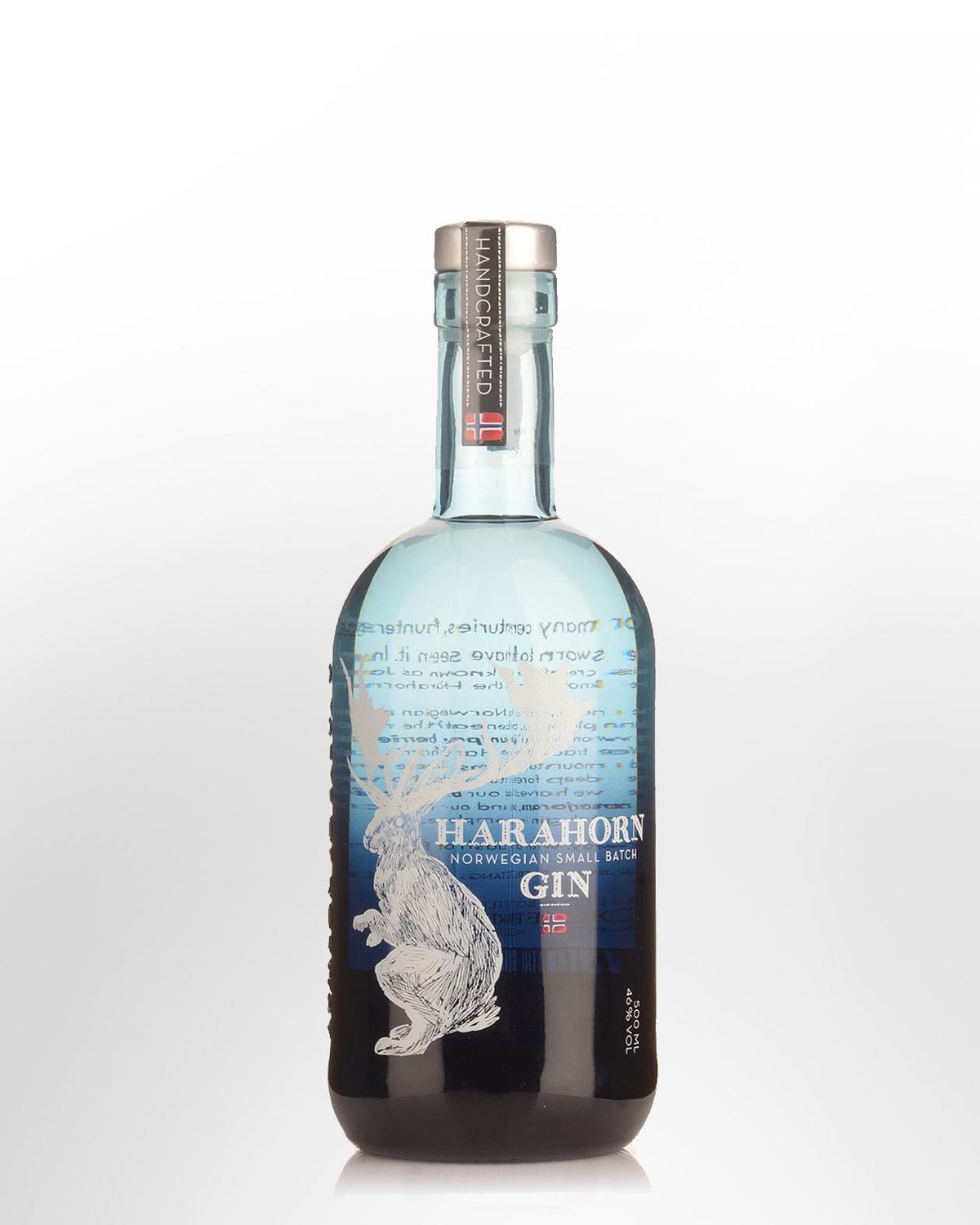 Harahorn Small Batch Norwegian Gin (500ml)
NORWAY
Crowned the 2019 'Gin Of The Year' at the 2019 USA Spirits Ratings Competition.
Made exclusively from berries from Norway and named after a mountain in Hemsedal, but also inspired by the story of a hare with horns (hence the rogue rabbit on the label). The botanical list includes juniper berries from Røros, blueberries from Nordmarka, rhubarb and bladderwrack from Grimstad, angelica from Oppdal and wild marjoram from Sunndal.
Produced by "Det Norske Brenneri" 300 litres at a time in order to maximise quality control, Harahorn was launched in 2015 and gained almost instant praise, winning a Gold medal at the San Francisco World Spirits Competition in 2016. More recently it was ranked 'Gin Of The Year' and awarded a Gold medal at the 2019 USA Spirits Ratings held in San Francisco. It's also garnered positive reviews from the blogosphere. Very limited shipment.
Tasting note: Clean, vibrant, medium-fresh aromas of piney juniper and citrus with hints of semi ripe blackberries, blue berries, apple mint and white pepper. Creamy entry develops into a spicy, concentrated attack. Juniper, dried herbs, coriander seed and peppercorns - perfectly balanced. Ends drying, invigorating, juniper-heavy and long. 46% Alc./Vol.
Other reviews... "4/5 stars, a really exciting and different gin. It´s very nice neat and it works beautiful as gin and tonic, but doesn´t works so well for a Dry Martini. I will enjoy my bottle for gin and tonics where I think it works best!" - martiniwhisperer.com