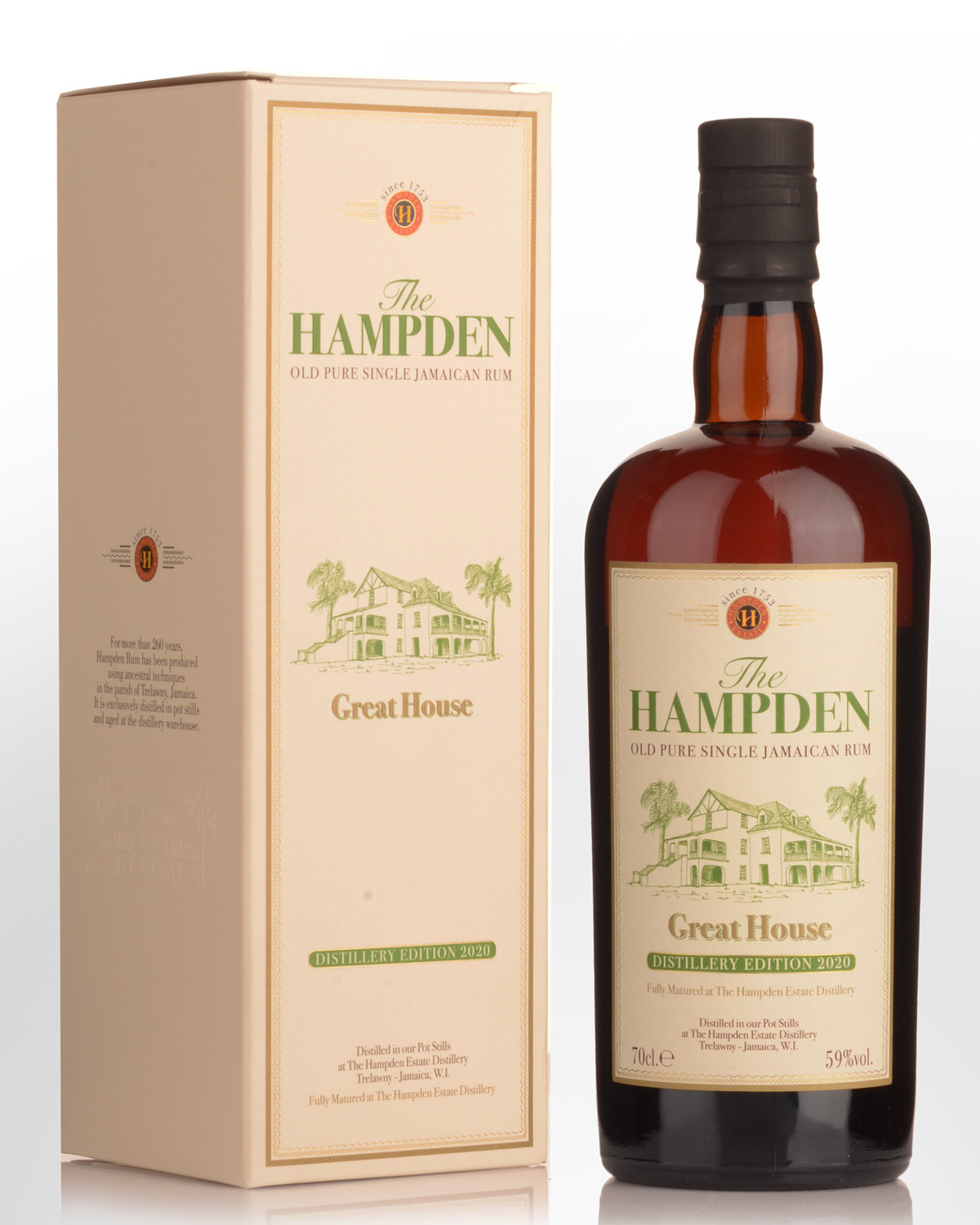 Hampden Estate Great House Distillery Edition 2020 Release Pure Single Jamaica Rum (700ml)
JAMAICA
Probably one of the most allocated rums in recent history. A large market like the UK received just 240 bottles. Australia has much less.

Founded in 1779, Hampden's Great House ('Habitation' in French) traditionally served as a storage warehouse for barrels until the early 1900s. Recently Hampden have been putting out their own bottlings of aged rum, rather than selling in bulk for others to market. Luca Gargano, director of Habitation Vélier, brought this production to the attention of rum lovers globally. However, despite it's 'Velier' presentation, the blending was done by Master Distiller, Vivian Wisdom. It's a potent combination of two marques: OWH distilled in 2013 and Hampden DOK distilled in 2017. Similar to the way Scottish malt has PPM to measure peat (shorthand for parts-per-million), rum has g/hL AA, or grams per hectoliter of absolute alcohol. Some tasters equate the ester count to reflect the degree of 'fruitiness' or 'funk' in the rum. Here the majority (80%) OWH component falls between 80 and 120 grams of esters while the DOK falls between 1500 and 1600 grams. You can infer the aim of blending two very different ester counts is to create a balanced flavour profile. Considered by experts to be the most authentic in the Jamaican pantheon, this promises a heady, captivating and bewitching rum experience. All tropically aged, it goes without saying, no sugar or flavouring has been added.
Notes from the bottlers... Profile: powerful, the first nose is medicinal, camphoric, spicy, fruity (very ripe pineapple) and slightly tarred. With aeration, it evolves on the sweetness of molasses, notes of pipe tobacco and heady flowers (tuberose). Over time, it becomes more and more fruity (pear, peach). Tight, the attack on the palate reveals mineral (basalt), chocolate, liquorice and fruity (pineapple, Williams pear). Empyreumatic, the mid-palate is in turn tarred but also tangy (orange zest). Smooth, the start of the finish is delicious (vanilla cake, mille-feuille). It should be noted that the taste palette is constantly gaining in finesse. The retro-olfaction is powdery (cocoa), spicy (cinnamon) and refreshing. 59% Alc./Vol.