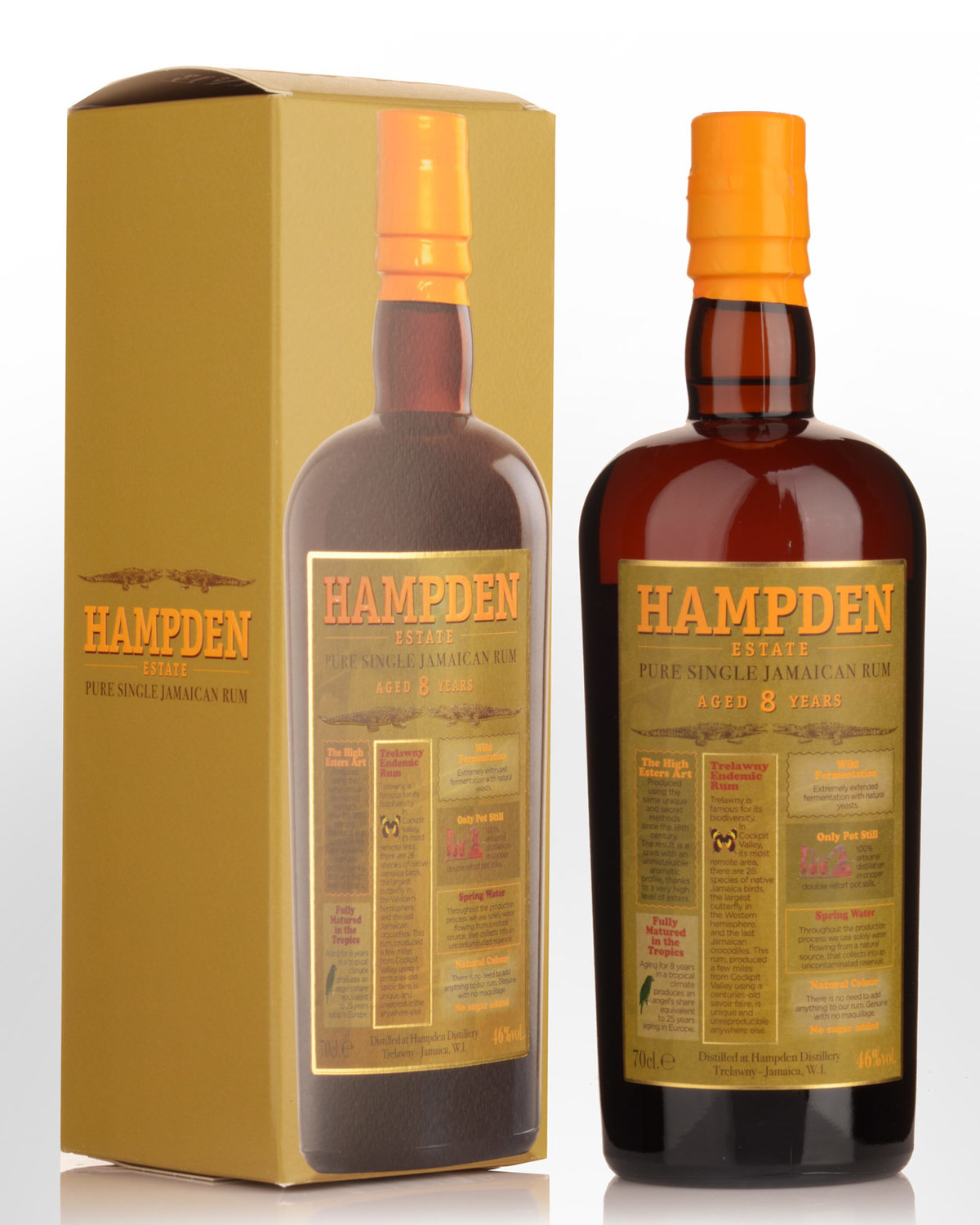 Hampden Estate 8 Year Old Pure Single Jamaica Rum (700ml)
JAMAICA
Velier has more or less had exclusivity on Hampden rum bottlings since 2018, a collaboration that's likely to continue through their new organisation of La Maison & Velier. However, Luca Gargano makes it clear that this is not a Velier release, despite the similarity in packaging. After 250 years of exporting in bulk to independent bottlers and merchants alike, Hampden have finally released a rum under their own label. In this case, Velier is merely the distributor.
Thirty one barrels make up the blend. All the rums were derived from fermentation with wild yeasts (or dunder) "...a process not totally dissimilar from sour mashing in Kentucky, which uses the spent lees of distillation to cultivate flavour producing bacteria. The muck that's harvested from those pits is added to the fermentation to create one of the most biologically complex worts in the world of distillation and the resulting spirit is packed full of complex esters."
Add to that eight years of 100% tropical aging (arguably equivalent to over two decades in a European climate) and you have a drier styled rum with all the funk and complexity you associate with Jamaica's best. Cut back with local spring water to 46% Alc./Vol., no sugar or flavouring is added.
Other reviews... Although not my favourite, this is real quality stuff. Unsweetened, uncoloured, single pot-stilled rum. All ingredients declared, the standard Luca Gargano and Richard Seale are trying to get the industry to aspire to. Nose very funky, in keeping with the esters declared on the label. Gluey, acetone entry, fading into dried bananas. In the mouth it's a beast, punching above its 46%. Alcohol and other volatiles kick your palate, there is a long spiritey finish, but a shortage of dried fruit and wood. Bone dry, sweetness 1/5. In the throat there is a burn that goes up your nose and follows down into your gullet. This is not a subtle rum. It'll make you sit up and take notice of what is the craft of double retort pot stills. The complete opposite of Zacapa / El Dorado / Diplomatico. I'm not sure whether I'd buy it again, but I loved the experience of unusual, but serious quality. - rumratings.com