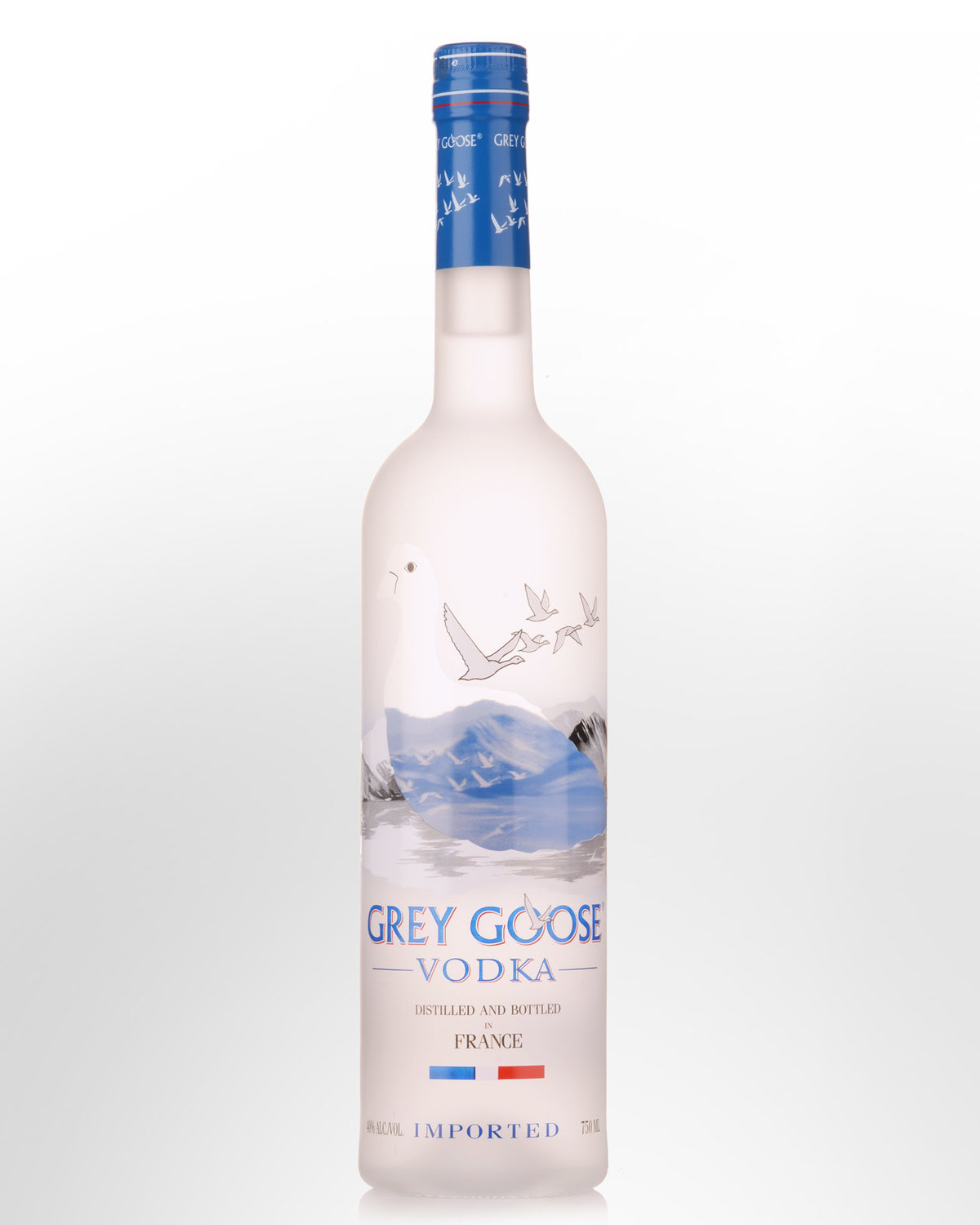 Grey Goose Vodka (700ml)
In 1998, the Beverage Tasting Institute of Chicago conducted a blind taste test of more than 40 vodkas. They awarded points based on smoothness, nose and most importantly, taste. Of all the vodkas sampled, Grey Goose emerged victorious receiving 96 points out of a possible hundred and was awarded the only Platinum medal. If sales comparisons reveal anything, Grey Goose is set to become the world's leading super premium Vodka, outselling traditional products from Poland, Sweden and Russia. Such results were not anticipated from this humble grain vodka made in the Cognac region of France!
Other reviews... "Medium-bodied. Anise, citrus peel, herbs, minerals. Soft, rounded texture. Plush palate with a delicate edge. Shows off rich fruit elements surrounded by beautiful aromatics. Lovely fragrance holds forth as backnotes of lighter spice and stone are discerned. A sensational, elegant drink, that will do well with a twist and a good chill." - tastings.com
Other reviews... "Crystal-clear and pure. Nose is unabashedly smoky in the first nosings; aeration smoothes it out as fetching aromas of mint, harvested grain and grain husk assert themselves. On palate, the entry is intensely grainy, silky and off-dry; the midpalate offers moderate bite plus chewy tastes of cracked wheat and cocoa bean. Aftertaste is dry, cleansing and medium-long." 90-95 points 40%Alc./Vol. - wineenthusiast.
More about Grey Goose Vodka...
Although Grey Goose Vodka is distilled and bottled in Cognac, France the product is 100% American owned. Chairman, Sidney Frank, dreamed of creating a vodka with a taste as radiant as its presentation. "I went to one of the finest distillers in France and asked for their assistance in making this dream of mine a reality" says Frank. "We tested various blends of grains and different water sources. When we tested the mineral water from the Gente springs of Cognac, which is naturally filtered with Champagne Limestone, we realised we had discovered the perfect source."