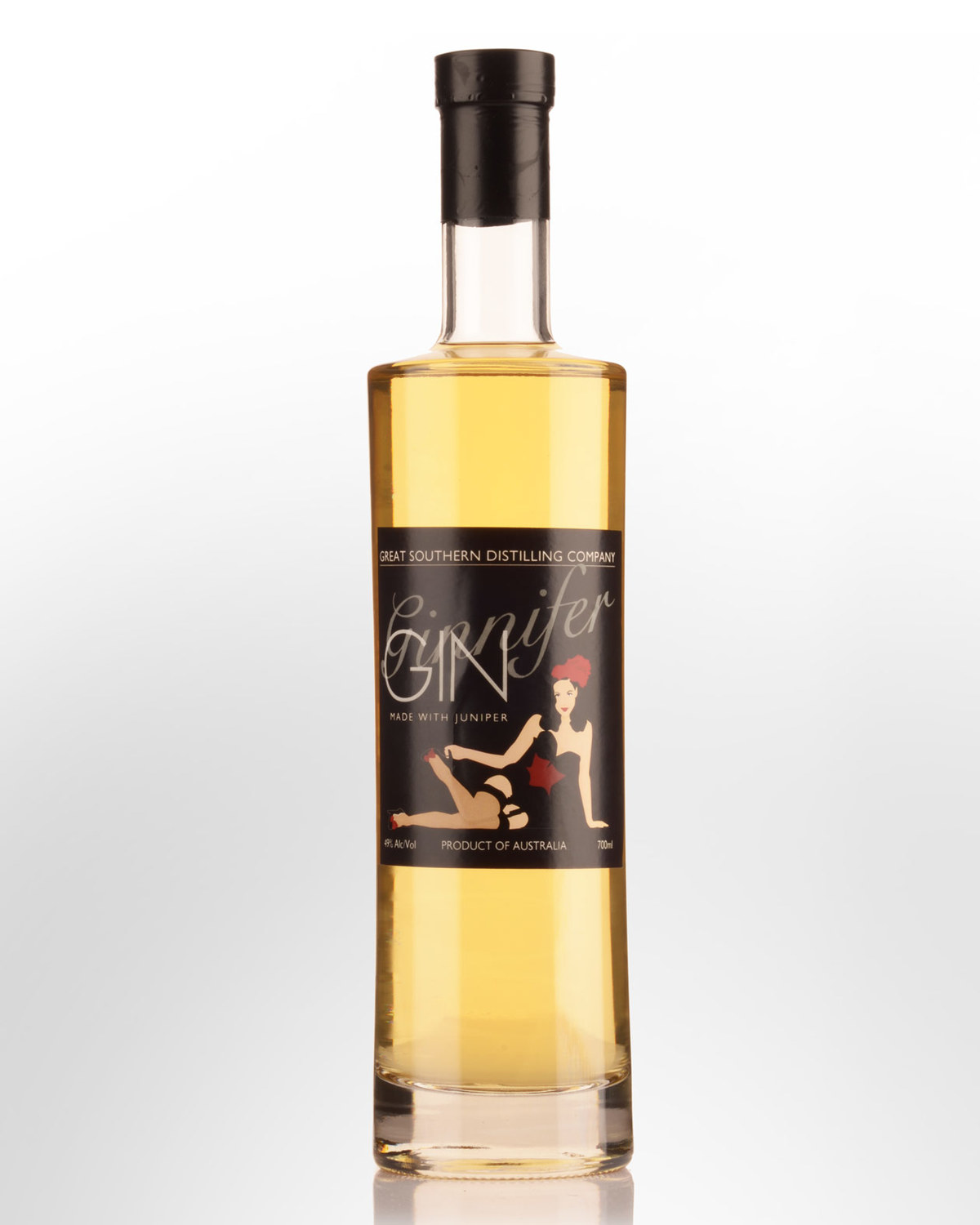 Great Southern Distillery Ginnifer Barrel Aged Gin (700ml)
Albany, Western Australia,
AUSTRALIA
A new spirit from the producers of Limeburner's Single Malt Whisky. This unusual Gin is the result of nine botanicals, including Meen, a native tree of the Southern Coast of Western Australia. Before bottling the spirit was matured in French oak barriques giving this Gin its golden tone.
Tasting note: Very pale gold colour with a water like hue. A juniper/aniseed top note mingles with heavier scents of fenugreek, chamomile, peppermint and hot peppers that penetrate deep into the nostrils. The medium dry, full bodied palate yields mild fennel and juniper flavours delivered through a slightly hot, prickly spirit. Very peppery on the back palate, in fact, the strong pepperiness throughout knocks the flavour profile out of balance. Concludes a little short with pepper and pine wood notes followed by a delicate juniper fade. For those who like it hot, consider this Gin's equivalent to pepper Vodka. 49% Alc./Vol.
 Click here to learn more about Gin.