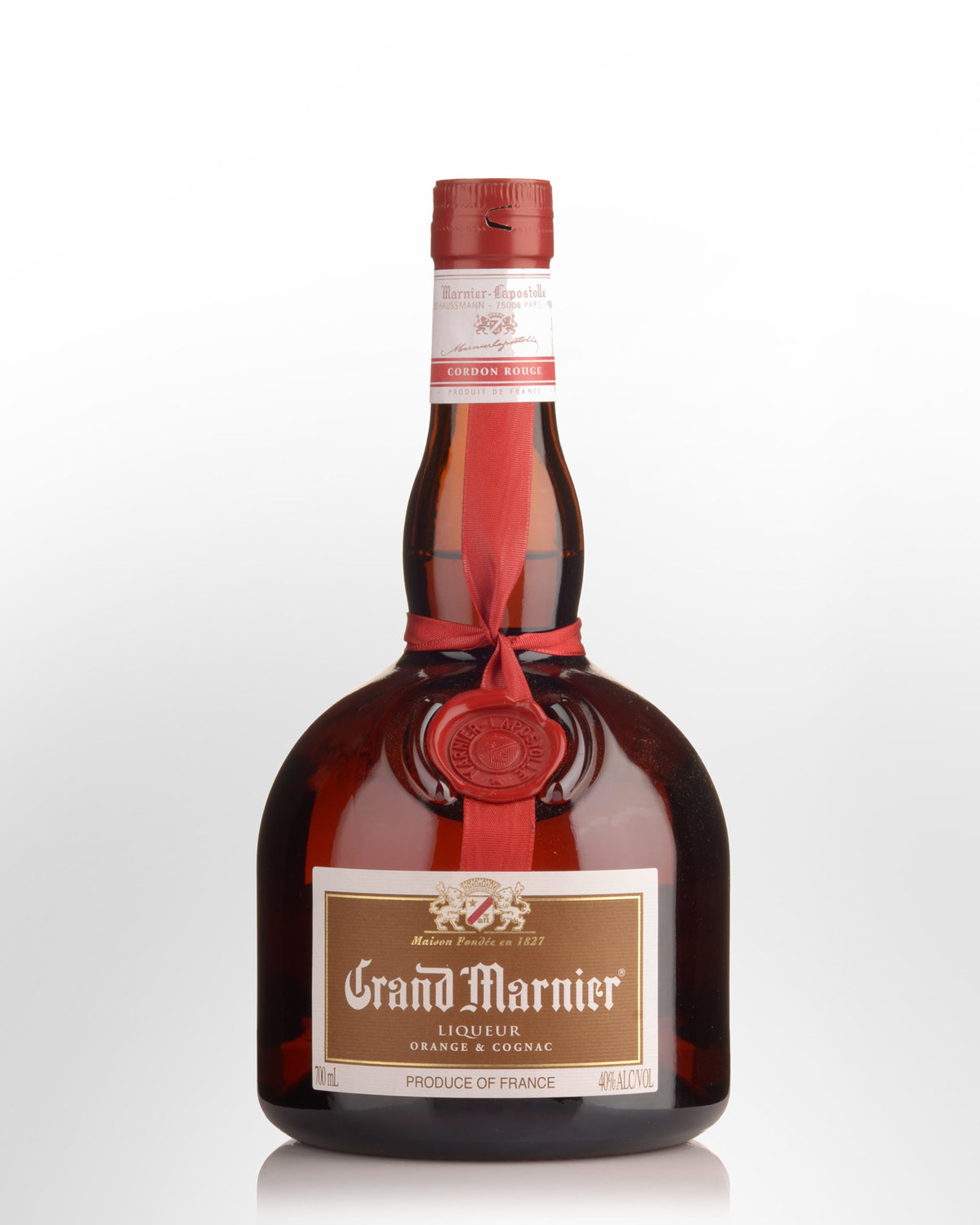 Grand Marnier Triple Sec Liqueur (700ml)
Made with Oranges and Cognac, Grand Marnier is a liqueur immortal and one of the world's best known curacaos. Aged in the cellars of Chateau de Bourg in Cognac and blended with fruit from the French West Indies, the company's entry level bottling has become a bar standard, combining the tantalizing fragrance of Seville oranges with the warm, intoxicating rush of extra-aged cognac in a 49/51 blend. Three super premium releases set the bar higher, introducing increasing proportions of (primarily) Grande Champagne Cognacs, sometimes boasting incredible age, adding further depth and complexity to an already remarkable liqueur. Whichever you choose, these expressions are best appreciated neat, on the rocks or in a snifter glass at room temperature.
Tasting notes: The brilliant deep polished brass colour is impressive in the glass. Superb purity in the opening sniffs featuring lifted mandarin / mixed peel freshness over heavier scents of orange cake and vanilla. A light satiny entry builds to a semi-sweet concentrate of citrus peel and mandarin with a lively spirit backbone, concluding fresh, mildly tart and vibrant with the honeyed citrus flavours persisting. Expertly balanced. Classic. 40% Alc./Vol.
Other reviews...
The aroma is a sweet/sour, tangerine/Mandarin orange perfume that never stops enchanting. At the palate entry the orange zest's acidity mingles gracefully with the Cognac's alcohol, making for delicious drinking. Satiny finish.
Rating: 90-95
- wineenthusiast.com
Seasoned Casanovas also recommend Grand Marnier for a "Royal Romance":
In shaker; one-fourth each of Passionfruit juice and Grand Marnier,
half gin, shake well and serve.
Or try the popular B52:
1/3 Grand Marnier
1/3 Coffee liqueur
1/3 Irish cream liqueur
Pour delicately on a bar spoon the coffee liqueur, the Irish Cream then the GRAND MARNIER liqueur into a shooter glass. Serve without mixing.
The Charleston
1 shot of Cherry Brandy Liqueur (e.g. Cherry Heering)
1 shot of Grand Marnier
top up with lemonade and ice
Method:
Pour the cherry brandy and the orange liqueur into a highball. Stir well, then fill a highball glass with ice cubes and pour the cocktail directly over them . There is no need to use a strainer in this instance. Top up with the chilled lemonade to taste, then serve.