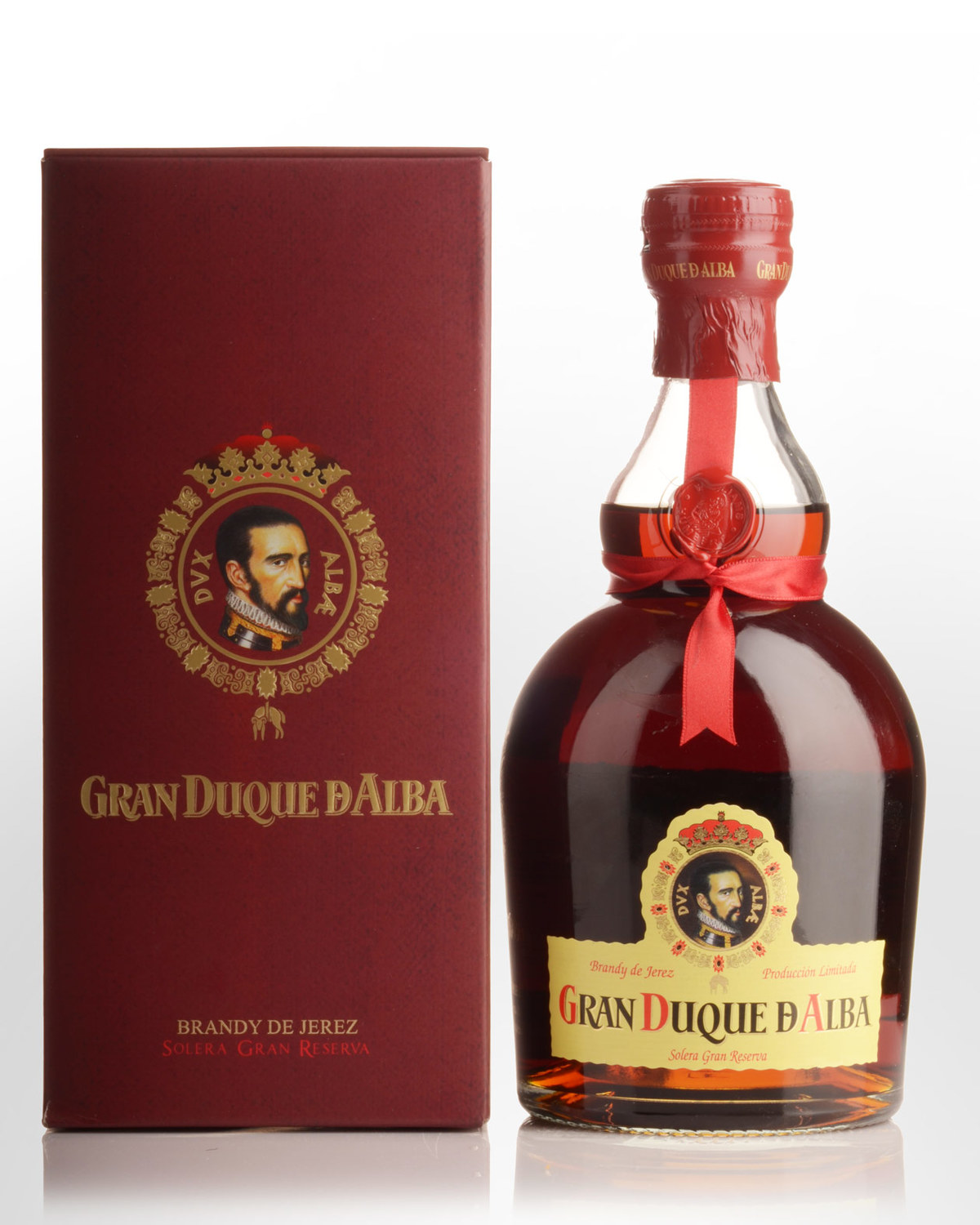 Gran Duque d'Alba Brandy de Jerez (700ml)
Spain remains a major player in the brandy field, and is second only to Cognac in production. There are two regions with Denominacion Origin (DO) controlled brandy production and the spirit must be aged in the Jerez region in Andalucía, or the Penedès region in Catalonia to qualify for certification. For the former, most of the grapes grown are Airen and Palomino and distillation actually takes place in La Mancha, after which the distillate is transported via tanker trucks for maturation in Jerez. Brandy from Jerez is a national favourite and anyone visiting Spain is bound to come across it. Here the Sherry bodegas mature the lions share of it which makes sense, as they already own the barrels to do it. Ageing usually takes place in 500 litre American oak casks, previously having contained any type of Sherry wine for at least three years. Just like Scotch Whisky production which traditionally favoured maturation in x Sherry casks, these barrels also make a significant flavour contribution to the ageing process of brandy. Thus, Fino casks will produce brandy which is paler, typically featuring vanilla, fresh fruits and grilled nut characteristics; oloroso casks may lend aromas of walnut, plum, and figs; Pedro Ximenez casks will infuse sweet dried fruit notes and impart a darker colour, and so on. Solera systems are the norm. Gran Duque de Alba Brandy owes much of its character to maturation in x Oloroso sherry casks.
Expect complex flavours of plum, prune plus hints of nuts. 40% Alc./Vol.