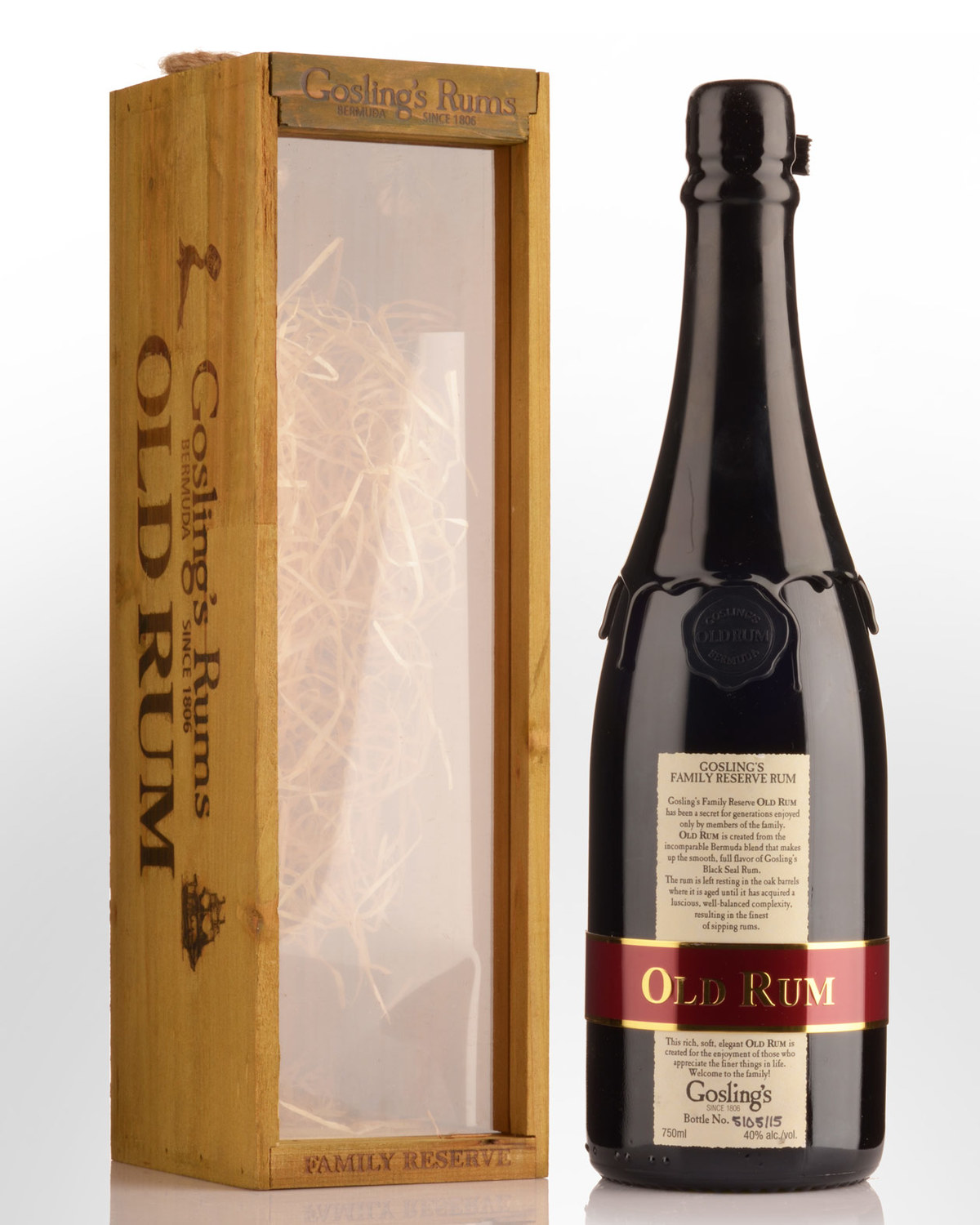 Goslings Family Reserve Old Rum (750ml)
BERMUDA
A family business for over two centuries, Gosling's was founded in 1806 by James Gosling and is Bermuda's oldest business house and largest exporter of locally made product. Originally called 'Old Rum', the company's flagship 'Black Seal Rum' was not sold by the bottle until after World War One, when it was packaged in Champagne bottles (the most widely available bottle at the time) and sealed with black wax, hence the name which has stuck.
Today, Goslings have revived the "Old Rum" packaging and name in an effort to produce a premium sipping rum, essentially made from the same blend used for the "Black Seal". Comprised of three independently aged (3-6 year) distillates aged in once-used charred American oak bourbon casks, the distinction lies with a longer maturing period for added complexity.
Leave this one out of your 'Dark and Stormy'.
No tasting notes available...
 Click here to learn more about Rum