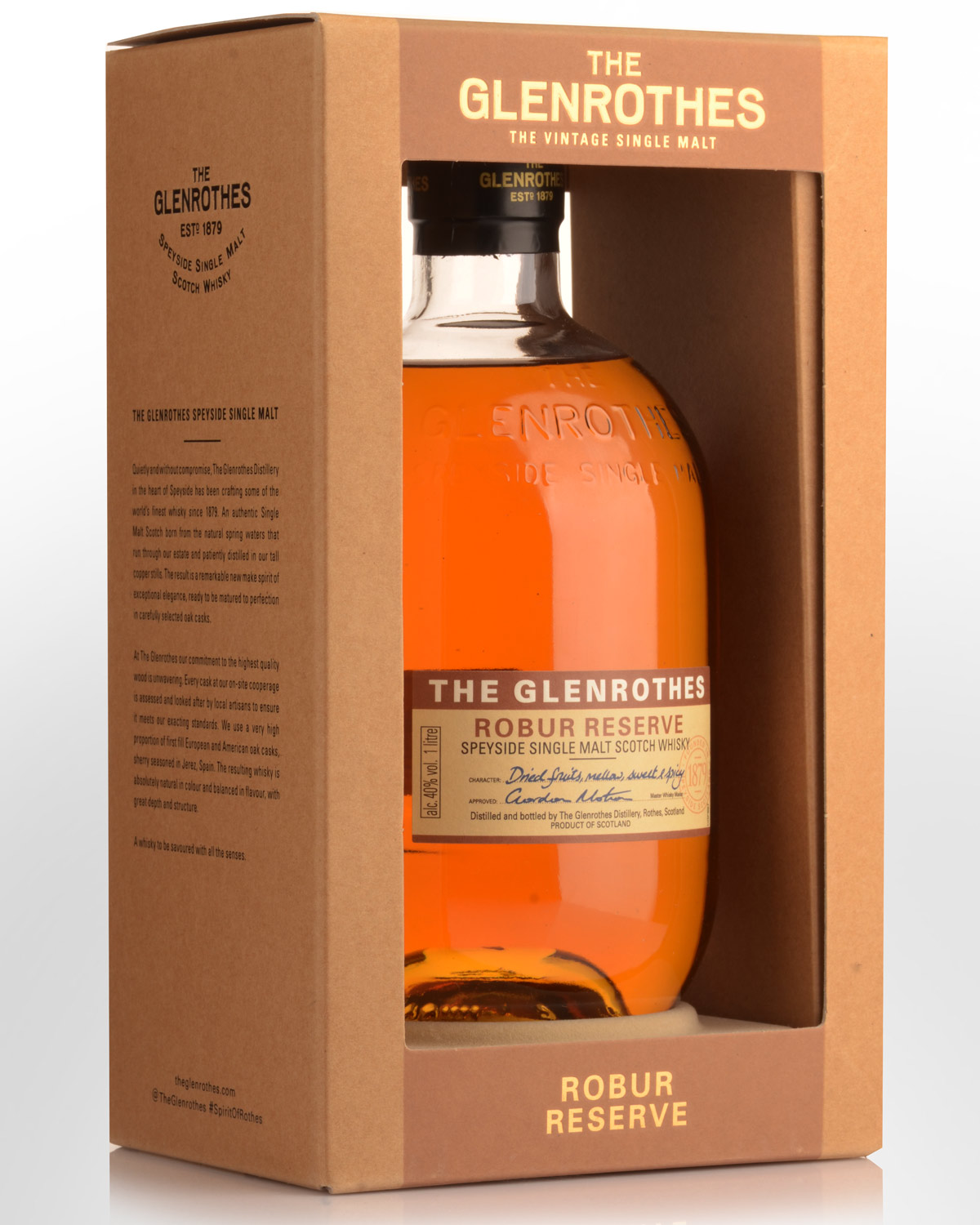 Glenrothes Robur Reserve Single Malt Scotch Whisky (1000ml)
Speyside, Highlands,
SCOTLAND
A travel retail exclusive, named for European or Spanish oak, a.k.a. 'Quercus Robur'. Reportedly aged with a good proportion of first-fill Oloroso sherry casks, at one hundred dollars, it's also one of the few well-sherried options in a one litre format. This is believed to be discontinued, so we don't anticipate an ongoing supply. Expect something spicy, warm and very promising. 40% Alc./Vol.