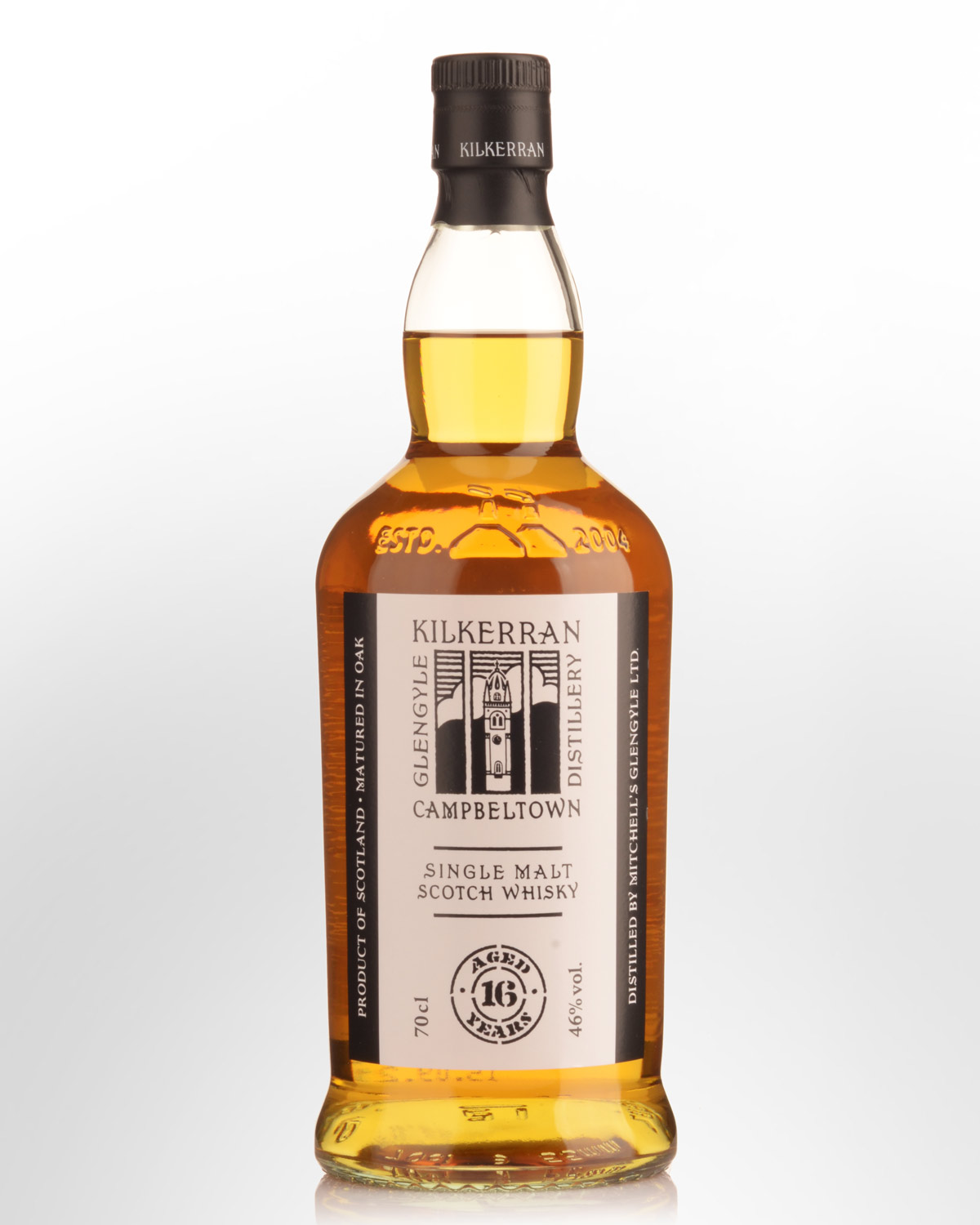 Glengyle Distillery Kilkerran 16 Year Old Single Malt Scotch Whisky (700ml) - 2021 Release
The sister to Campbeltown's darling Springbank, Kilkerran from Glengyle Distillery has been taking the world quietly by storm. The new 16 year old is the oldest release to date and comes matured in a mix of 75% ex-bourbon and 25% ex-sherry casks. As with past bottlings, you can expect a lovely sweet maltiness on the palate to go along with the delicate maritime and dunnage floor notes which Campbeltown whiskies are known for. There's also a novel development with this year's release: *All Kilkerran whiskies now arrive without presentation tubes or boxes. According to distillery management, "It is our intention to reduce the amount of packaging we use across our group of companies, from Springbank and Kilkerran to William Cadenhead Ltd, and that any we do use is produced and procured as sustainably as possible." 46% Alc./Vol. Non chill filtered.
Campbeltown have three fully operational single malt distilleries all located in the town itself, this makes it one of Scotland's recognised whisky-producing regions. The town is situated on the Kintyre peninsula, near by the famous Mull of Kintyre, some 240 km from Glasgow. It is a historic Royal Burgh and has been occupied for over 8000 years. Once home to a big fishing fleet, there were also no less than 34 legal distilleries established here during the 19th century, earning the town the nickname "The Whisky Capital of the World". By 1925, with the closing of the Reichlachan and Glengyle Distillery, Springbank and Glen Scotia were the only distilleries left. The opening of Mitchells Glengyle Distillery on 25th March 2004 increased the number of distilleries in Campbeltown to three, allowing the town to legitimately reclaim its place amongst the great whisky producing regions.