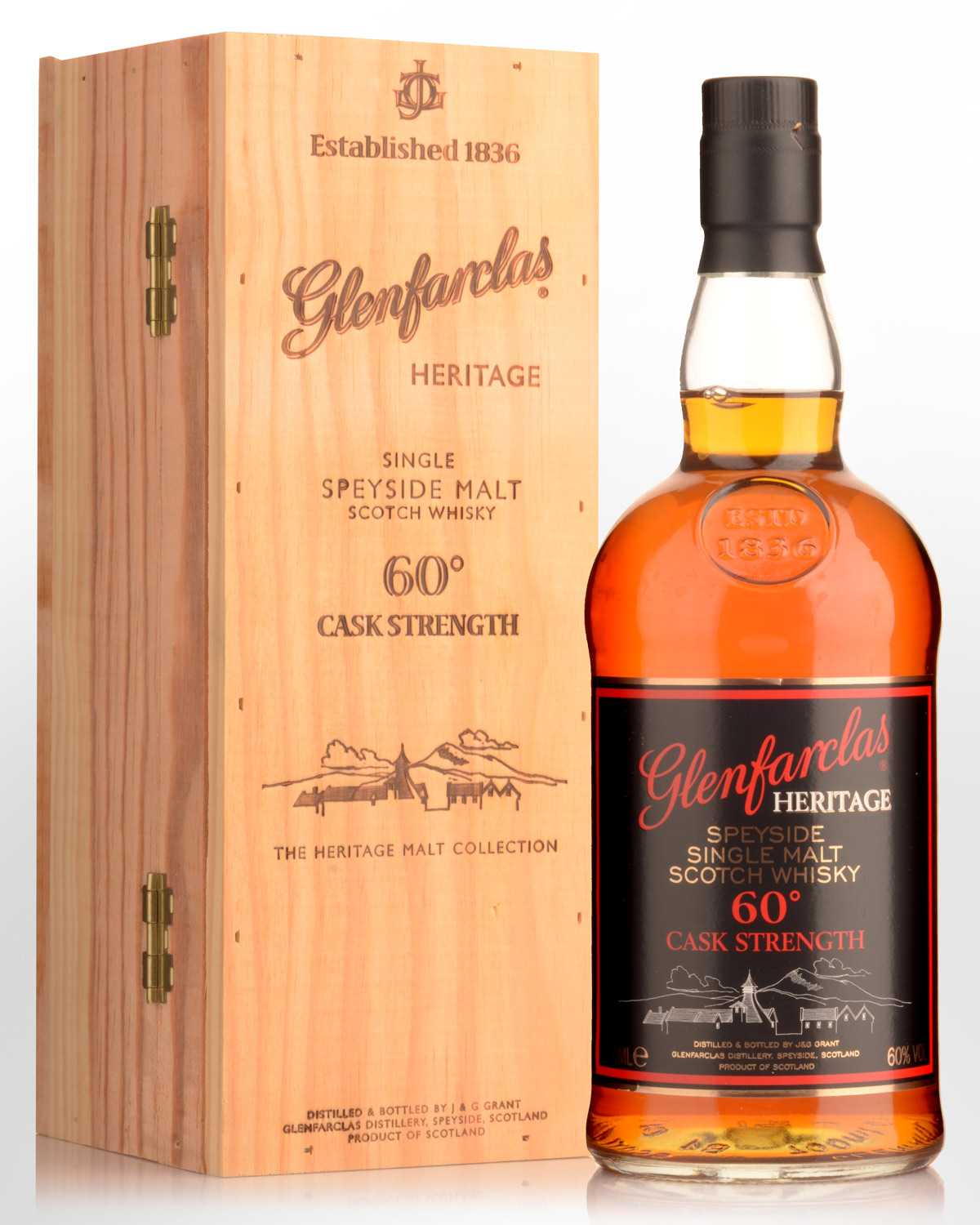 Nick's Import

Discontinued
Glenfarclas Heritage Cask Strength Single Malt Scotch Whisky (700ml)
Speyside, Highlands,
SCOTLAND
Sherry-heavy French Exclusive. We may / may not be able to secure this again.
There have been several iterations of Glenfarclas 'Heritage', all reportedly discontinued, now available only via auction sites. It's understood that this particular release was reserved for the French market. Like its 105 sibling, Heritage is also bottled at 60%. Word has it that the difference is that this is 100% sherry matured. In short, it's more of a sherry bomb – bigger, more complex than 105 but in the same vein. It also comes presented in a collector's timber box. Knowing the number of followers this distillery has in Australia, we don't expect it to be around for long. Very limited stocks.
Cask strength whiskies have not always been available to the general public. In fact, the very idea was incidental, and only materialised in 1968 when a fourth generation member of the Grant family bottled a single cask straight from the warehouse, and sent the bottles to family and friends as Christmas gifts. By the end of January the recipients requested further bottles! The increasing popularity of cask strength single malts comes as no surprise. They provide an opportunity to taste whisky in its purest and most natural form without visiting a distillery, and conversely, to dilute to your preferred strength rather than the bottler's. Typically, they have minimal or zero filtration which tends to retain more flavour and texture. One has to take the good with the bad. Extreme alcohol can be prickly, and can even anaesthetise the mouth resulting in a less pleasurable experience. A high tax/alcohol ratio also means such spirits can be excessively pricey. If there was a holy grail of malt, then for many it would be the discovery of affordable cask strength whisky that's also achieved balance - to the degree that you can enjoy it undiluted. If Glenfarclas 105 is anything to go by, this will be one those whiskies.