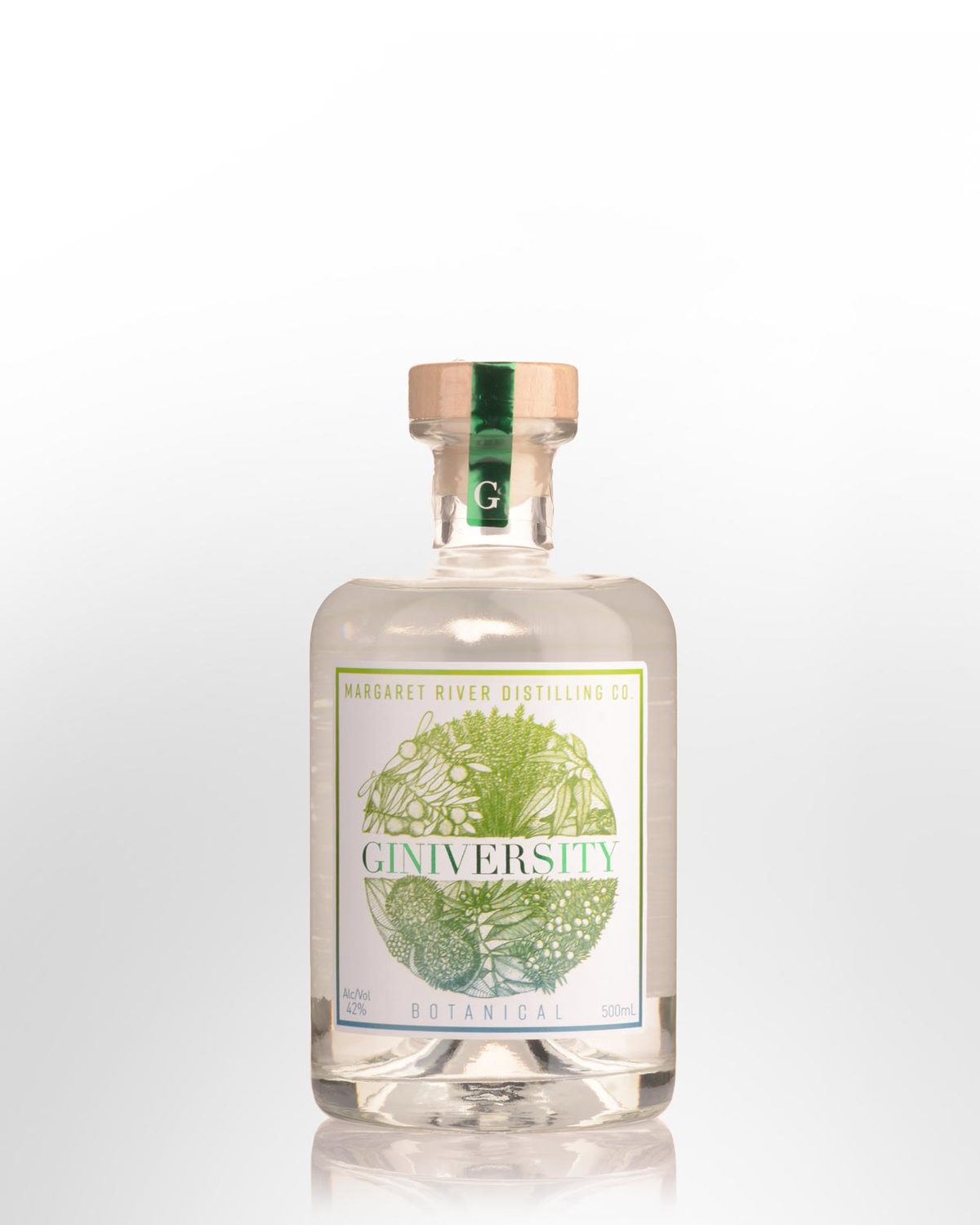 Giniversity Botanical Gin (500ml)
Margaret River, Western Australia,
AUSTRALIA
Produced using botanicals including juniper, sandalwood, boronia, lemon myrtle and eucalypt. Tasting note: Atypical, floral aromas suggest rose petal and cardamom. Later inhalations find crushed citriadora leaf (lemon scented eucalypt), muted white pepper, orris root? Chamomile tea? Creamy with light spice, lemon verbena and yoghurt flavours. Ends with a cool mint-like finish. 40% Alc./Vol.