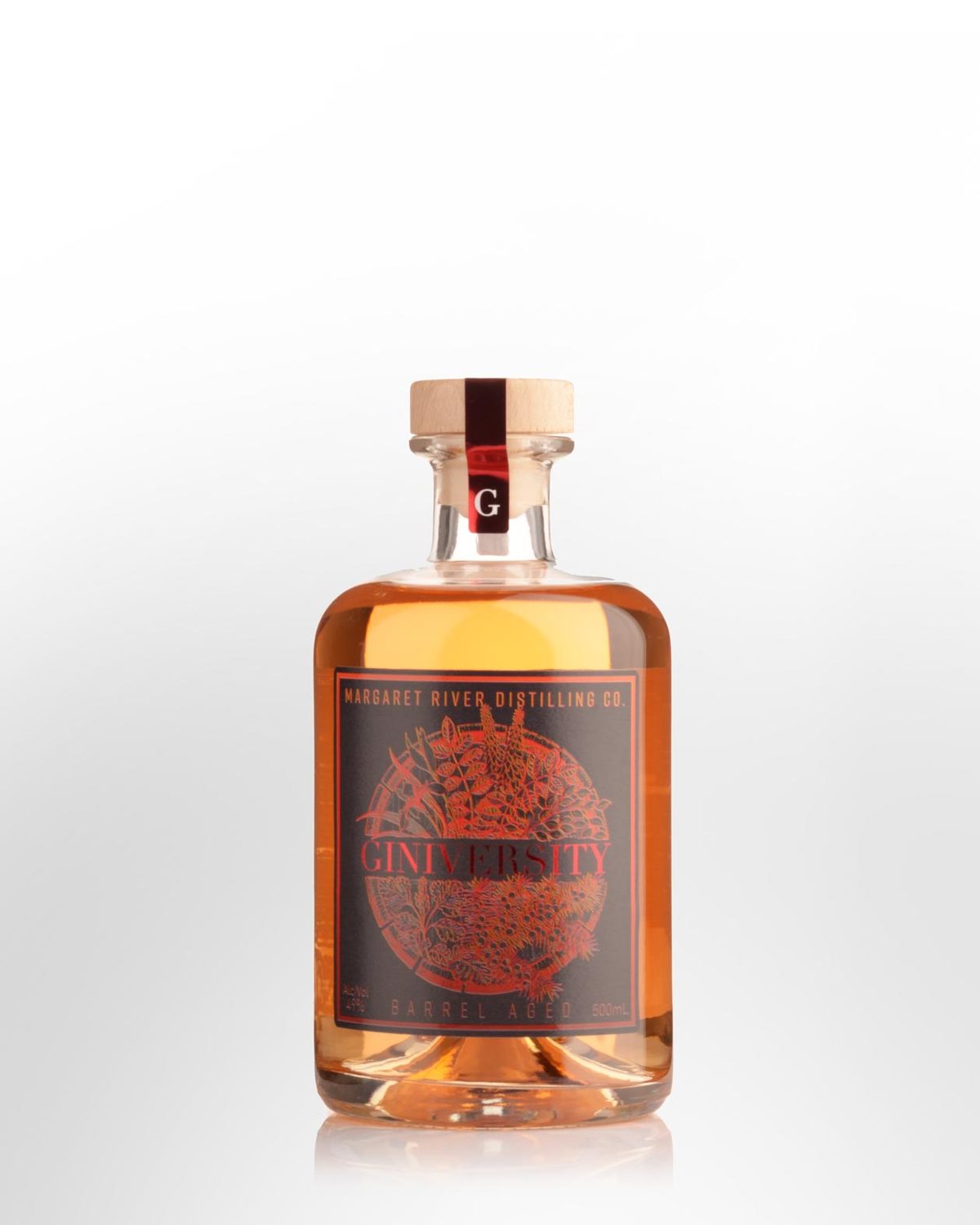 Giniversity Barrel Aged Gin (500ml)
Margaret River, Western Australia,
AUSTRALIA
Tasting note: Pale brass-gold colour is reminiscent of young Chardonnay. Nosing finds a delightful harmony of citrus, coriander, woody juniper and pine needle underscored by subtle sweetness. Follows through with vivacious, full bodied flavours of juniper, pepper and lemon cough lozenge, ending piney, fresh and well balanced with hints of cardamom and citrus zest in the aftertaste. The pick of the bunch from this distillery. 49% Alc./Vol.