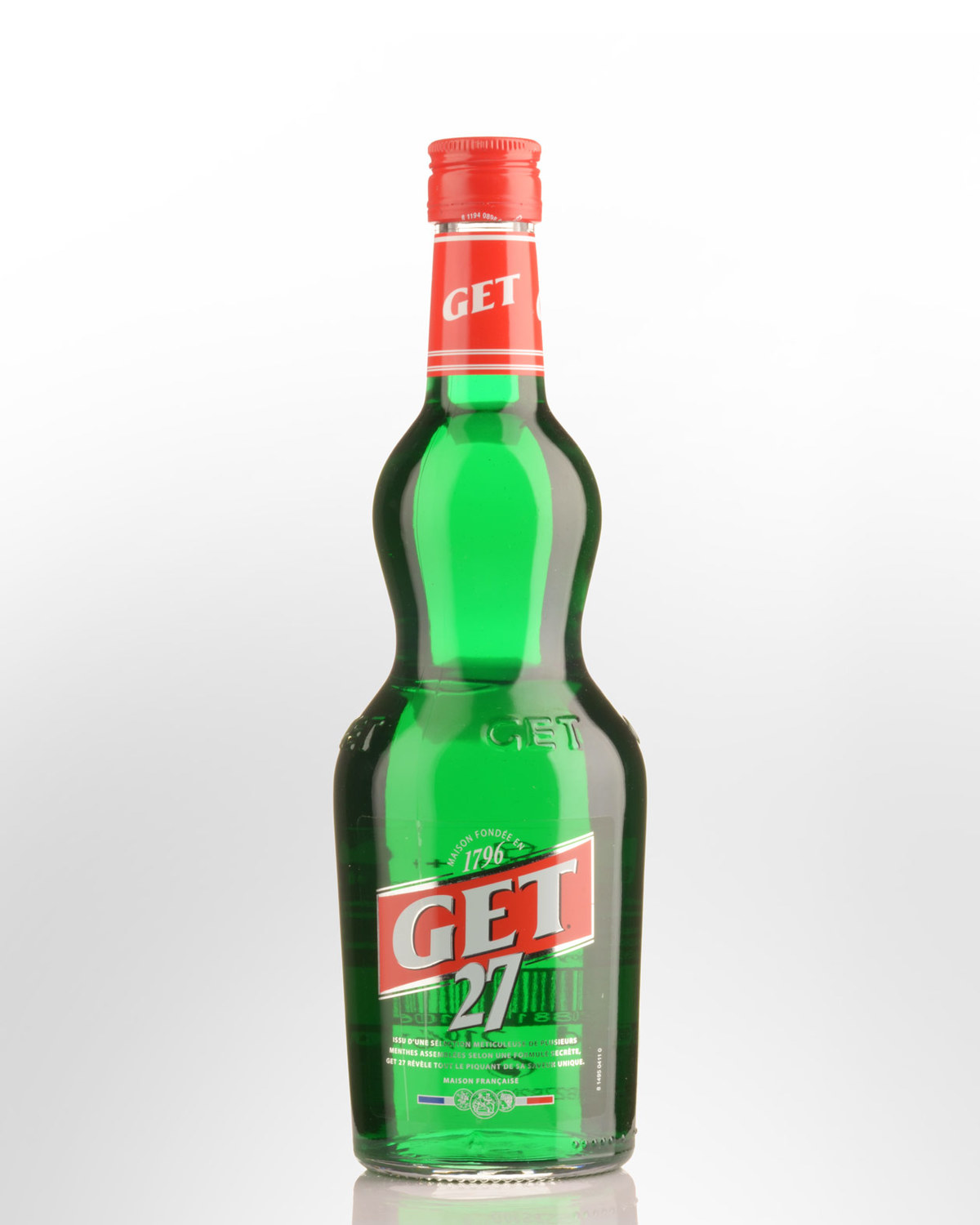 Get 27 Creme de Menthe Liqueur (700ml)
Get 27 continues to be the Crème de Menthe of choice across France. This contemporary brand with its modern and unique packaging is now available in Australia.
Jean and Pierre Get, heirs to one of the largest French distilleries, had a vision to create the ultimate Crème de Menthe and in 1796, as a result of combining alcohol with strong mint, Get Peppermint (pronounced 'Jet') was born. '27' referred to the original alcohol percentage which has subsequently been reduced. Sold in over 122 countries, since 1995 it has been produced in Beaucaire in the south of France by a subsidiary of the Bacardi Group. 21% Alc./Vol.