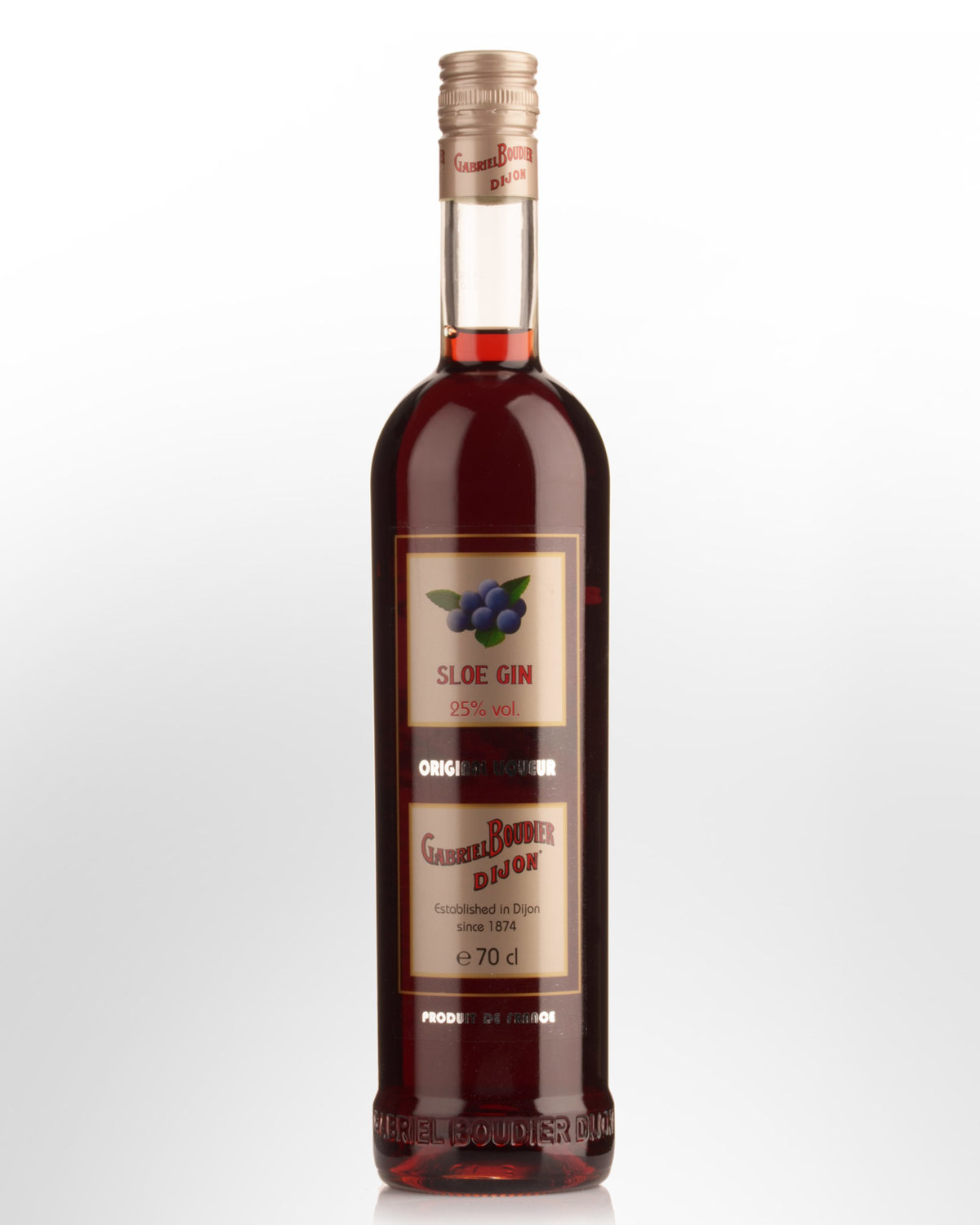 Gabriel Boudier Sloe Gin (700ml)
This is a new addition to the comprehensive range of fruit liqueurs from the highly regarded French company, Gabriel Boudier.
Sloes (prunus spinosa) are the blue black fruit of the wild black thorn and cluster like tiny plums in hedgerows and thickets in the European countryside. Sloe Gin is a compounded drink made by steeping sloes in gin. (No tasting notes available.) 25% Alc./Vol.
Gabriel Boudier is presently managed by his three sons Jean, François and Yves. Quality, tradition and innovation are the three key words behind the success of the company. Their demand for perfection is upheld by state of the art research, efficient partnerships with a selection of top local Dijon fruit suppliers and meticulous quality control. Their entire range of fruit liqueurs are sold on all five continents in over 60 countries and have made the Dijon district of Burgundy famous around the world. In every genre, from their classic blackcurrant liqueur, through to their fruit brandies and chocolate specialities, Gabriel Boudier's products are of uncompromising quality. No tasting notes available.
 Click here to learn more about Liqueurs