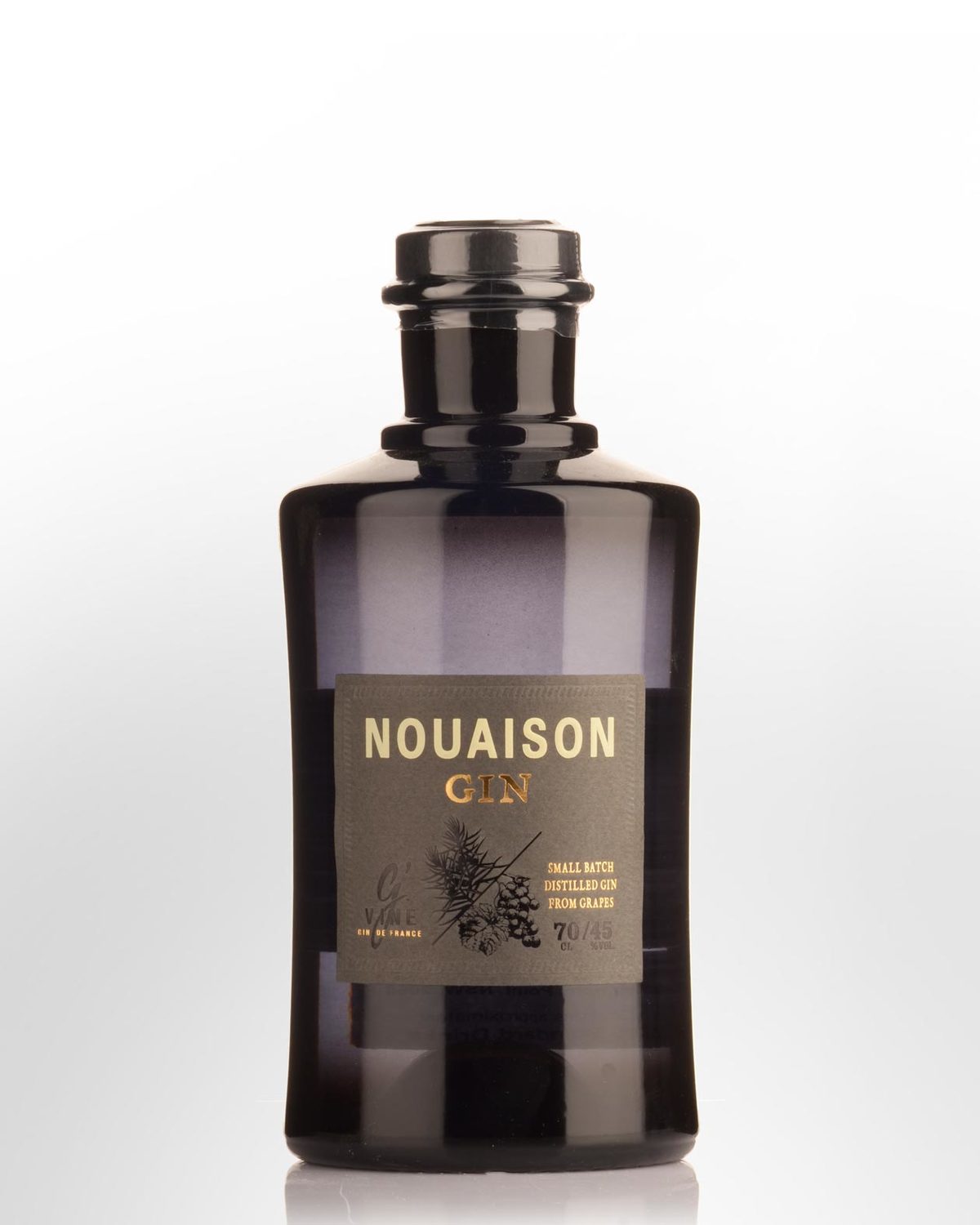 G Vine Nouaison Small Batch Gin (700ml)
G'Vine Nouaison employs nine botanicals including nutmeg, cubeb berries, ginger roots, liquorice, lime, juniper berries, corriander, cassia bark and green grape flower. The botanicals are infused over a two to five day process and distilled in the grape neutral spirit. Small liquor stills are utilized to insure the best quintessence. A fifth and final distillation: the green grape flowers essence, the Ugni Blanc neutral spirit and the botanical spirits are blended in perfect proportion and copper pot distilled one last time for a complete marriage.
Nouaison is one of two aromatic gins available from G'vine. This version approaches a London-Dry style with Juniper becoming a prominant feature along with a higher ABV at 43.9%.
Other reviews: Clear. Intense aromas of cinnamon bark, candied lemon peels, almond bark, and floral juniper follow through on a round, silky entry to a bold dry-yet-fruity medium-full body with with menthol, pine resin, anise, and mineral oil flourishes. Finishes with an interesting interplay of juniper and herb flavors with dried violet and winter mint top notes. A charming, exotic panoply of flavors make this a must try gin for innovative cocktails.
International Review of Spirits Award: Platinum Medal
96 points (Superlative) - www.wineenthusiast.com
Cocktail Recipe: Summer Vine
45ml G'vine Nouaison
23ml Grand Marnier
7ml Vanilla Liqueur
30ml Grapefruit Juice
Pour all the in a mixing glass, add ice, shake, and serve in a rocks glass. Garnish with a cherry and orange twist.