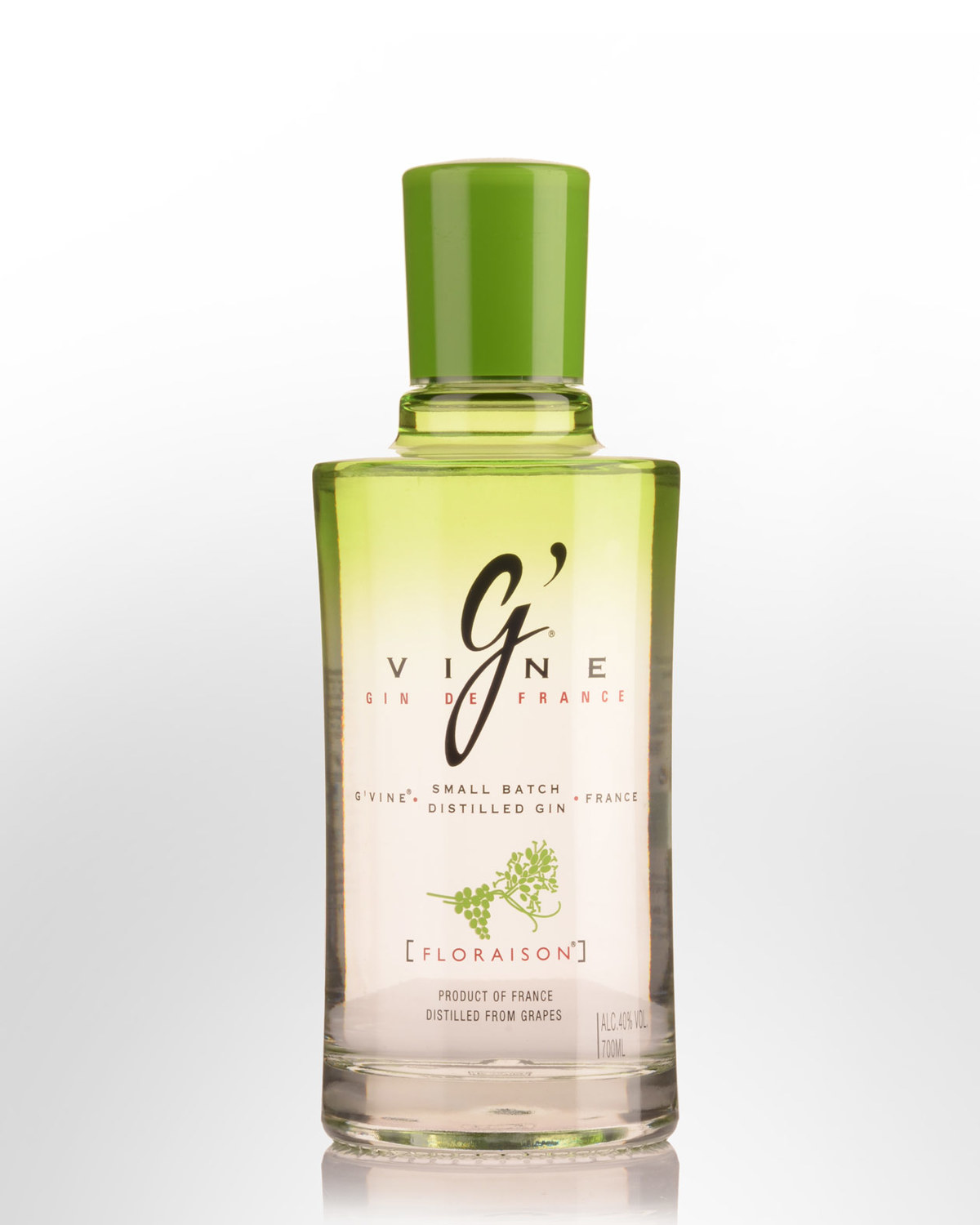 G Vine Floraison Small Batch Gin (700ml)
G'Vine is a unique, ultra-premium Gin crafted by Jean Sébastien Robicquet and Bruno de Reilhac, the proprietors, lead oenologists and master distillers of EuroWineGate in the French region of Cognac. It represents an elegant recreation of a cocktail favourite that bridges the gap from Gin to flavoured vodkas by marrying age-old distillation and infusion practices with the introduction of the rare green grape flower.
Once a year, in mid-June, the green grape flowers in Cognac blossom to life. The flower exists for only a short time before maturing into grape berries and, in this succulent state, forms the infusion for G'Vine Gin. The spirit base for the G'Vine infusion process is also unique to the Gin family. Cognac is home to the centuries-old Ugni Blanc grape. In September of each year, the Ugni Blanc fruit is harvested and immediately pressed and converted to wine. The resulting spirit is distilled four times producing a neutral grape spirit. Unlike the traditional grain spirit associated with Gin production, the Ugni Blanc grape spirit tends to be smoother with a heady body and aroma.
G'Vine Floraison employs nine botanicals including ginger root, liquorice, green cardamom, cassia bark, coriander, juniper berries, cubeb berries, nutmeg and lime. The botanicals are infused over a two to five day process and distilled in the grape neutral spirit. Small liquor stills are utilized to insure the best quintessence. A fifth and final distillation: the green grape flowers essence, the Ugni Blanc neutral spirit and the botanical spirits are blended in perfect proportion and copper pot distilled one last time for a complete marriage.
Floraison is one of two aromatic gins available from G'vine. This version is smooth and floral with the juniper quite subdued compared to most gins on the market. A welcome change!
Tasting note: Clear. Bright aromas of cinnamon bark, dried cherry and tangerine, sandalwood, and vibrantly floral juniper follow through on a smooth, supple entry to a glycerous dry-yet-fruity medium-to-full body with lovely layers of spice, mint and lemon verbena. Finishes with a long, lilting fade with a touch of floral talc, pistachio oil, and pink peppercorns. Deliciously refreshing on its own or in cocktails. 40% Alc./Vol.
International Review of Spirits Award: Gold Medal
RATED: 94 points (Exceptional) - www.tastings.com