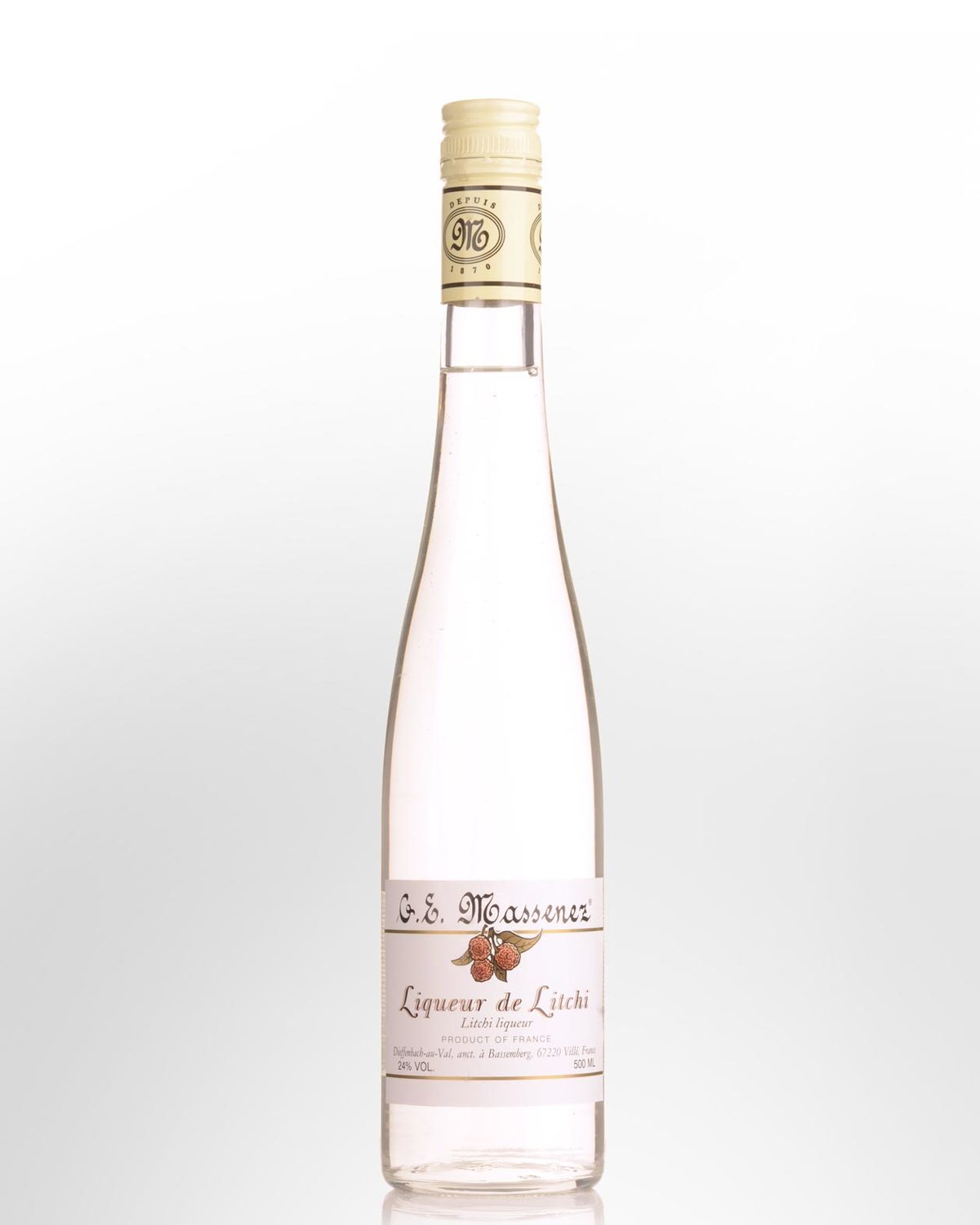 G.E. Massenez Liqueur de Litchi (Lychee) Liqueur (500ml)
The lychee is a rare sub tropical fruit originating in Southern China where the lychee is famed as "the King of Fruits". The lychee grows to approximately 3-4 centimetres in size, oval to rounded-heart shaped with a bumpy skin that is red in color. Once the skin is peeled, the crisp juicy flesh is white or pinkish, translucent and glossy like the consistency of a grape. Lychees have a sub-acid sweetness with a wonderful freshness. The fruit is also high in the antioxidant Vitamin C and the essential mineral Potassium.
Uncompromising on quality, G.E. Massenez is today universally acclaimed for his 'eaux de vie' (fruit brandies) as well as his crème liqueurs. The company has won many awards at international exhibitions. 24% alc/vol
No tasting notes available.
 Click here to learn more about Liqueurs