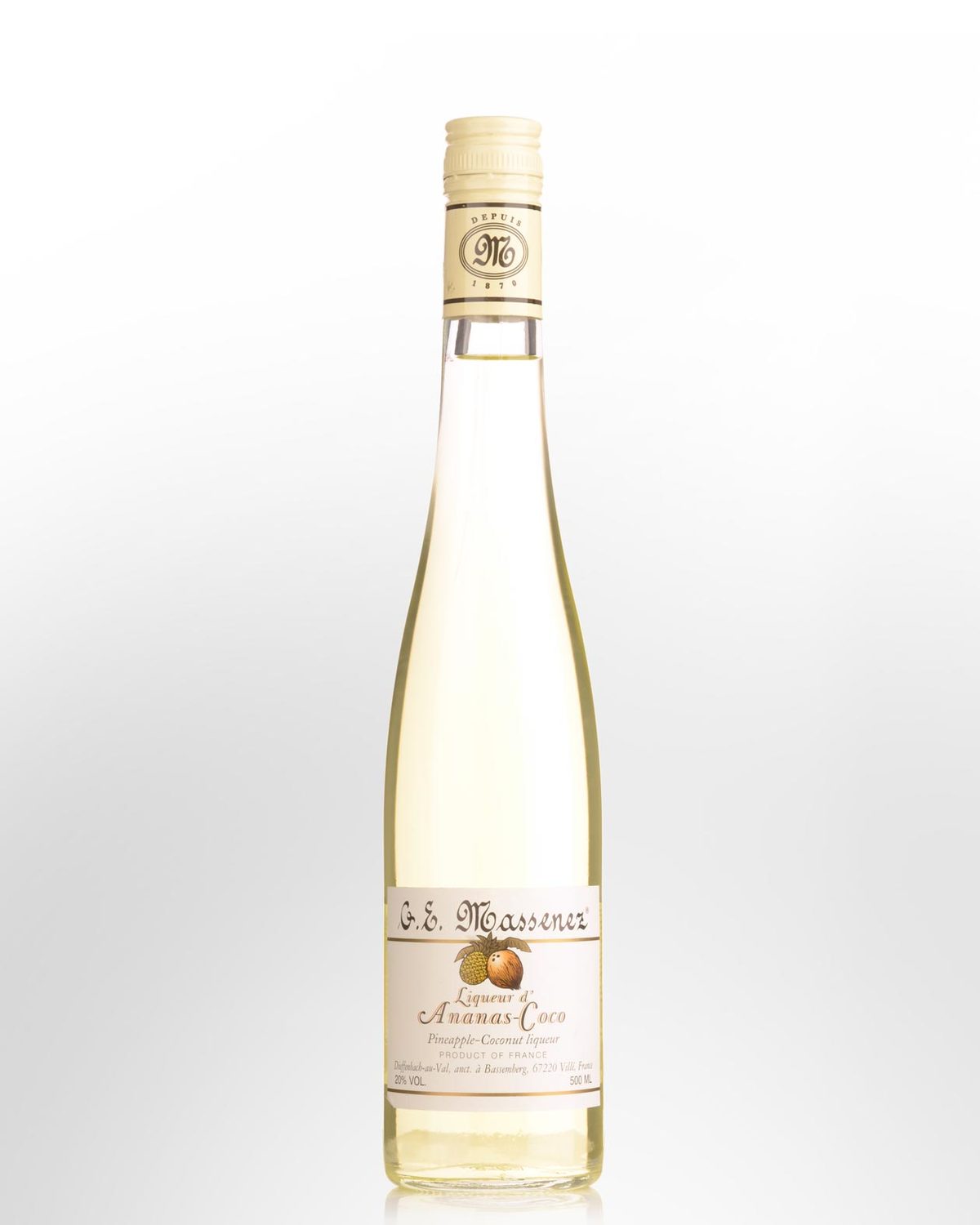 G.E. Massenez Liqueur d'Ananas Coco (Pineapple Coconut) Liqueur (500ml)
It is said that Charles V of Spain was terror stricken when he saw the pineapple for the first time. Discovered with the conquest of America it has since become widely grown in parts of Asia, Africa and of course Northern Australia. Pineapple is a natural solvent of fat. This liqueur version represents one of the few pineapple liqueurs currently available on the Australian market. Blended with coconut it creates an exotic, tropical liqueur well suited to warmer climates and ideal for use in a range of fruit based cocktails.
Uncompromising on quality, G.E. Massenez is today universally acclaimed for his 'eaux de vie' (fruit brandies) as well as his crème liqueurs. The company has won many awards at international exhibitions. 20% alc/vol
No tasting notes available.
 Click here to learn more about Liqueurs