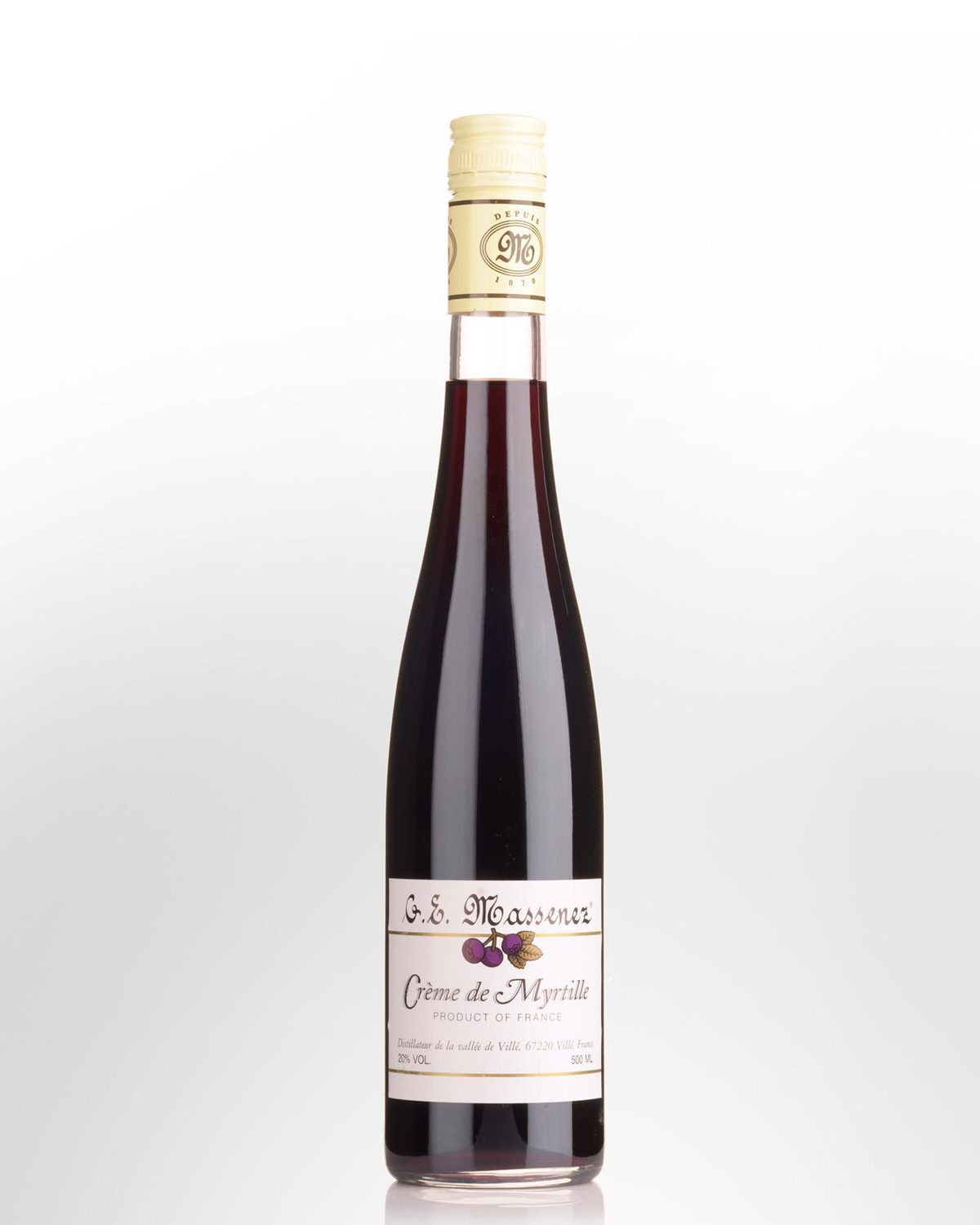 G.E. Massenez Creme de Myrtille (Blueberry) Liqueur (500ml)
Massenez Myrtille is produced from bilberries, AKA The European Blueberry. A bilberry is any of several species of low-growing shrubs in the genus Vaccinium (family Ericaceae), bearing edible berries. The fruit is smaller than that of the blueberry but with a fuller taste. Bilberries are darker in colour, and usually appear near black with a slight shade of purple. While the blueberry's fruit pulp is light green, the bilberry's is red or purple, heavily staining the fingers and lips of consumers eating the raw fruit. The red juice is used by European dentists to show children how to brush their teeth correctly, as any improperly brushed areas will be heavily stained. Bilberries are extremely difficult to grow and are thus seldom cultivated.
Uncompromising on quality, G.E. Massenez is today universally acclaimed for his 'eaux de vie' (fruit brandies) as well as his crème liqueurs. The company has won many awards at international exhibitions. 20% alc/vol
No tasting notes available.
 Click here to learn more about Liqueurs