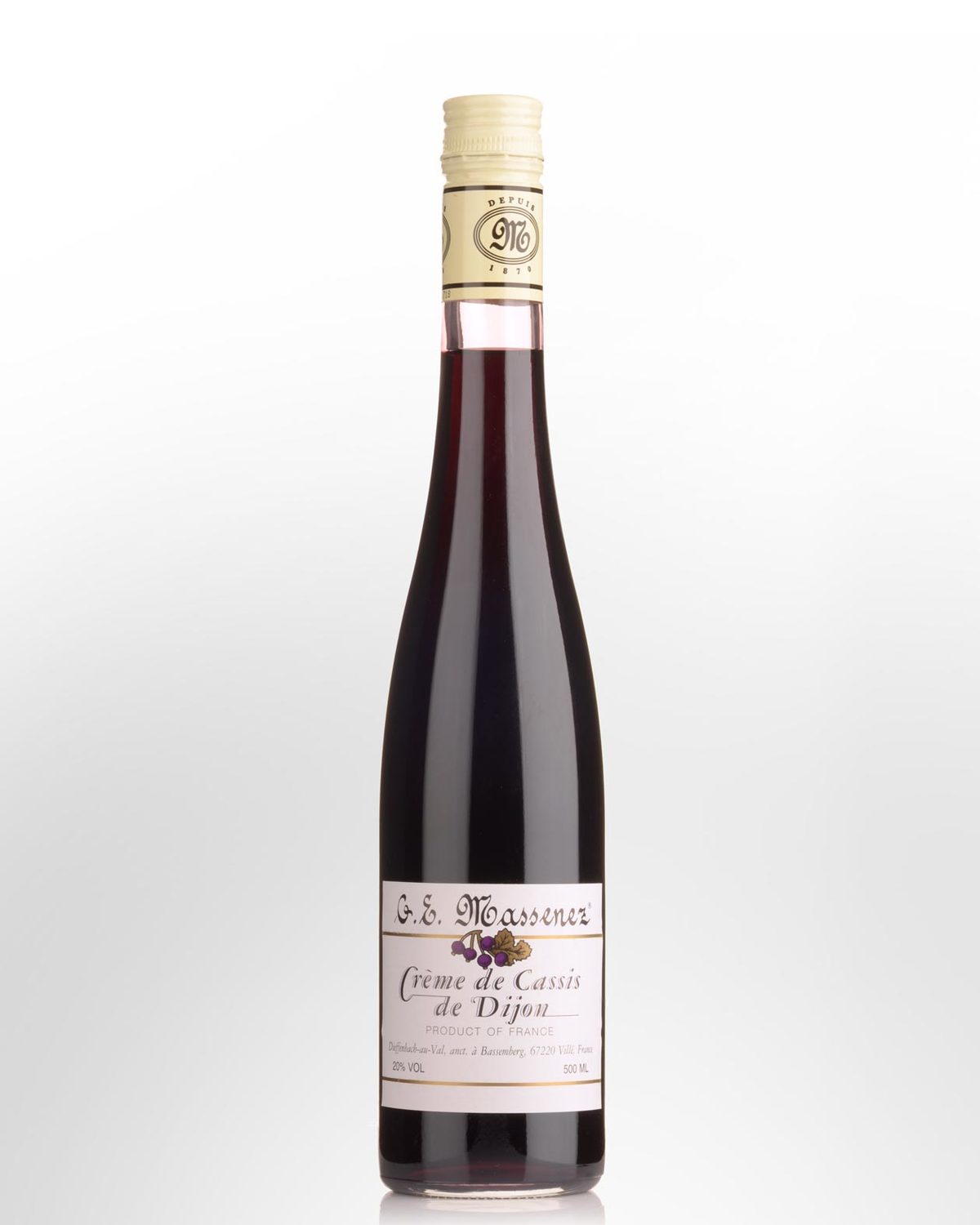 G.E. Massenez Creme de Cassis de Dijon (Blackcurrant) Liqueur (500ml)
Cassis is the French word for blackcurrant. The blackcurrant itself is of Nordic origin. It was only towards the beginning of the eighteenth century that Europe embraced it, both as a garden plant and for its medicinal qualities which earnt it the description of "elixir de vie." However, as far back as the sixteenth century monks from the famous Dijon region of France are recorded to have been growing blackcurrant bushes. The drink they made from it was offered as a universal cure-all for everything from snake bite to depression. While this is clearly fallacious, it is common knowledge that black currants are rich in vitamin C and the liqueurs made from them are enjoyable and healthy digestifs. It is most commonly produced by macerating the berries in grape brandy.
Raspberries and other wild berries have a very low sugar content and fermentation alone produces practically no alcohol. They must therefore macerate in eau de vie for at least one month. Every 100 kg of fruits must macerate in 25 litres of eau de vie with an alcohol content of 50 % as laid down by legislation. Slight fermentation takes place during this period. The mixture is then distilled.
This Creme de Cassis from G.E.Massenez (based in the the famous liqueur producing town of Dijon, capital of Burgundy) is of uncompromising quality. G.E. Massenez is today universally acclaimed for his eaux de vie (fruit brandies) such as wild Rasperry and Williams Pear as well as his crèmes liqueurs : Peach, Blackcurrant etc...The winner of many awards at international exhibitions, including the World Oscar for quality in 1980, Massenez Creme de Cassis has an alcohol content of 20%.