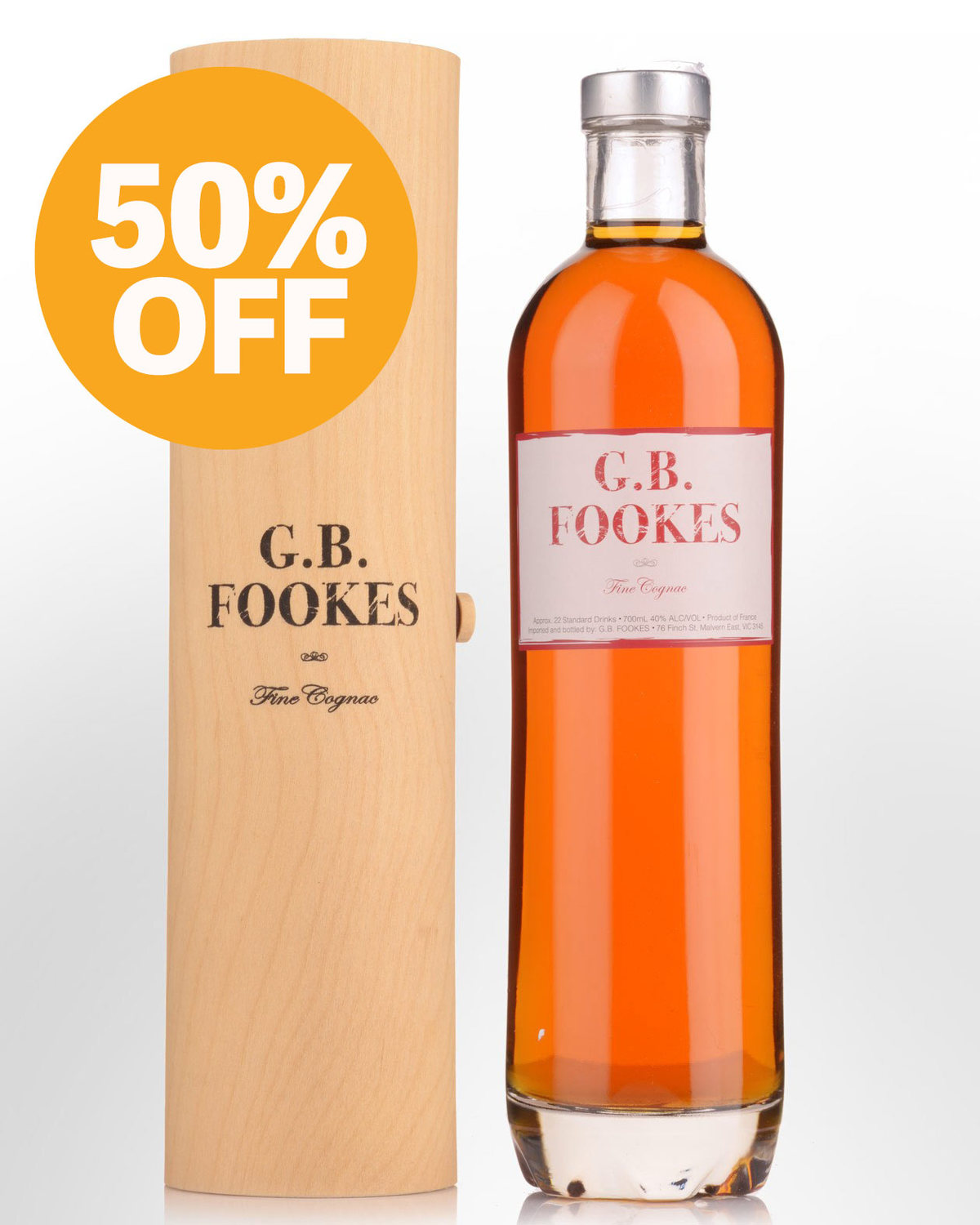 G.B. Fookes VSOP Fine Cognac (700ml)
50% OFF. A ridiculous, never to be repeated offer on quality Cognac.
Intending to introduce Cognac to a new and younger audience, Richard Wiggins has worked with a Cognac house to develop two blends under the G.B. Fookes label, bottling them locally. One is called 'Fine Cognac' and is a VSOP, the other is called 'Champagne Cognac', also a VSOP but sourced entirely from the two top growing regions (Petite Champagne and Grande Champagne, with an emphasis on the latter). In an effort to move away from what Wiggins' considers the 'old and stuffy' look of Cognac, both Fookes expressions are handsomely presented in elegant wooden birch tubes and tall, contemporary heavy-set bottles. Taste wise, they're good examples in their own right, but Cognac is also great in cocktails. Either will work in a simple
'Sidecar',
where cognac is mixed with dry ginger and sometimes garnished with a wedge of lime. However for Summer, try a deliciously refreshing
'Cognac Julep'
(use mint leaves, Cognac, sugar syrup and loads of ice). There are dozens of other cocktail options, and at these incredible prices you can certainly afford to experiment.
Tasting note: Deep gold / honey colour. Lifted bouquet offers semi-sweet aromas of dried fig, candied orange, pipe tobacco and buttered fruit bread. Lighter styled with a relaxed entry; mid palate develops with dried fig/apricot, raisin loaf and orange peel freshness. Finish is gently spicy, warming. The aftertaste includes nuances of cinnamon, fig and cigar box. A well balanced VSOP with charm and presence. 40% Alc./Vol.