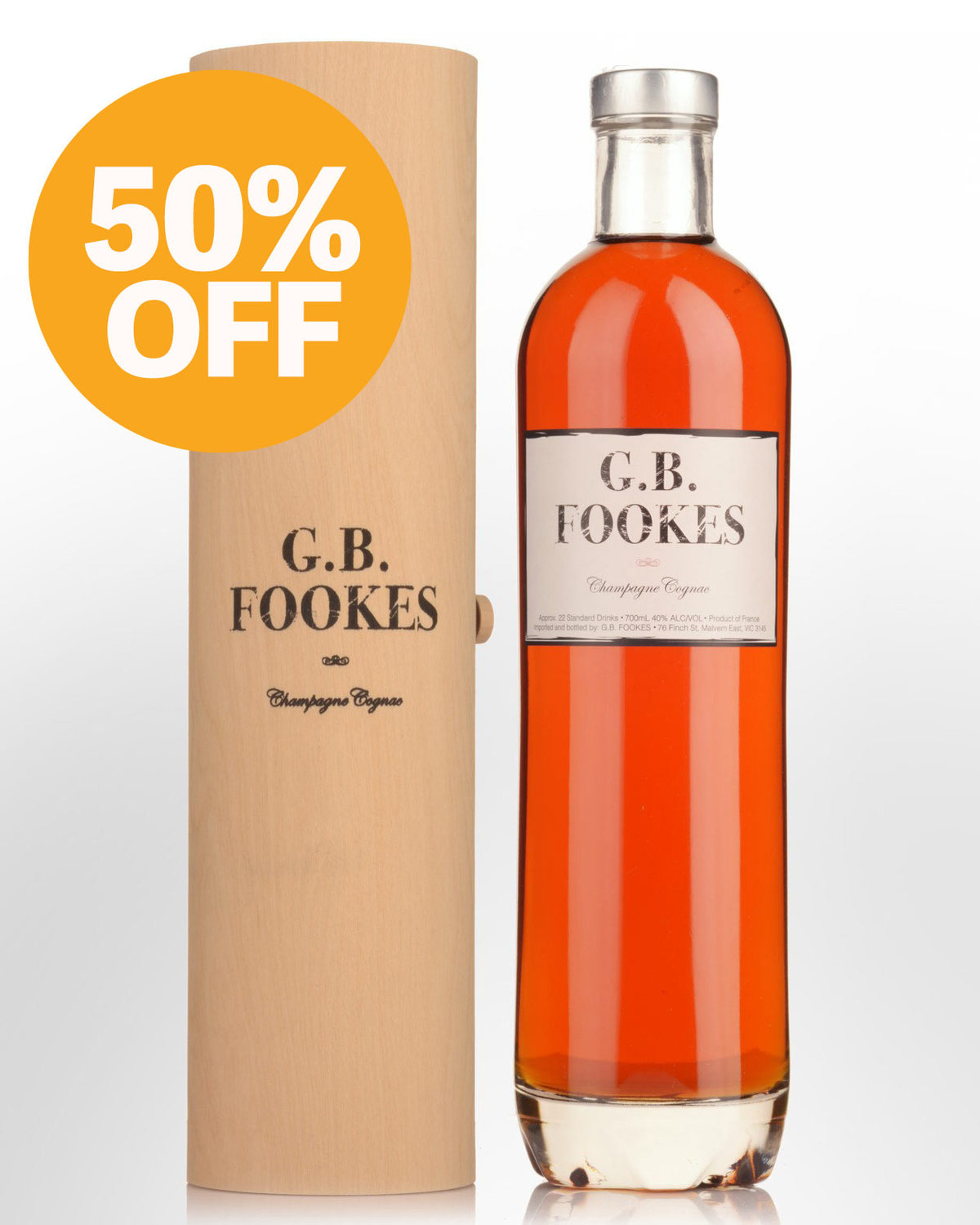 G.B. Fookes VSOP Champagne Cognac (700ml)
50% OFF Champagne Cognac. One chance only.
Tasting note:
A VSOP sourced entirely from the two top growing regions: Petite Champagne and Grande Champagne, with an emphasis on the latter. Bright coppery / russet gold. Subdued. Fails to budge intensity wise. Ample exposure finally builds appealing aromas of rock lollies, dates, sultanas, cigar box and menthol tobacco. A svelte textured, light to middle-weight delivery with flavours of honey, fig and cedary oak. Ends brisk, medium-fresh with subtle dried fig and hints of orange peel in the aftertaste. Nice easy drinking style.
40% Alc./Vol.