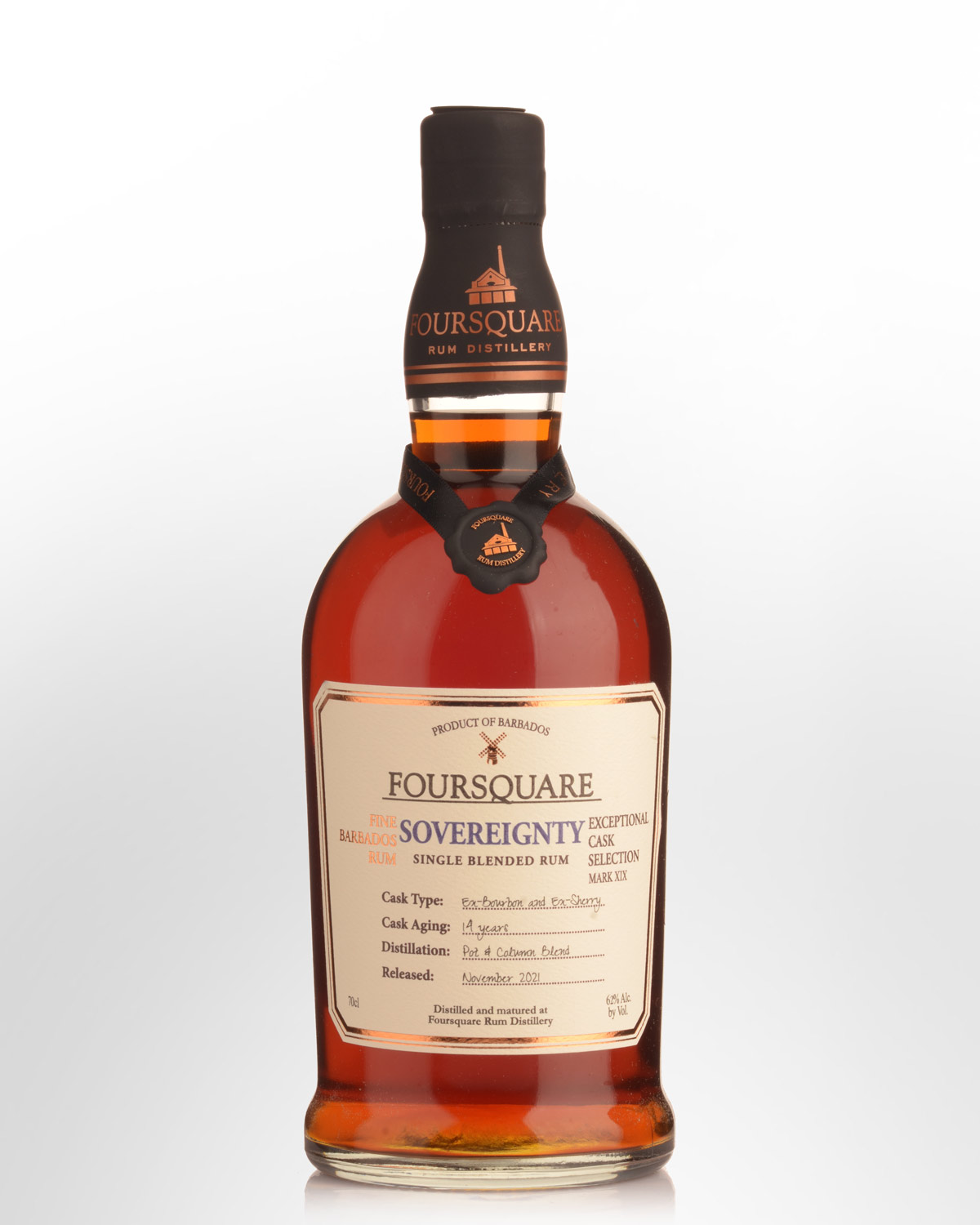 Foursquare Sovereignty Exceptional Cask Selection 14 Year Old Single Blended Rum (700ml)
BARBADOS
For anyone seeking high quality 'malternatives' without breaking the bank, look no further than Barbados's Foursquare Distillery. Three exceptional cask selections are put out annually and word has got around. These now move out in a steady stacatto. We've secured small volumes of "Indeliable" and "Sovereignty". The latter marks the 19th addition to the Exceptional Cask series and is a patriotic tribute to Barbados severing ties with the British crown, removing Elizabeth II as the symbolic head of state and becoming a republic as of November 2021. The liquid itself is a heady mix of two distinct single blended rums: One full-term matured in x-Bourbon barrels and a second double-matured - specifically, three years in x-Bourbon barrels followed by eleven years in x oloroso sherry casks. Reportedly, Sovereignty shows significant layers with Foursquare's typically impeccable balance – citrusy and fruit forward, complexed by oxidative and nutty characteristics, no doubt due to the sherry influence. Bottled at 62%, it is the 'big gun' release for 2021, and as standard, comes without filtration or any additives. Collectable.
Other reviews... Sovereignty is another fantastic rum. Sherry casks can sometimes be overpowering and muting to me. Not in this case. It's strong but so well integrated, resulting in a rum that has a lot of depth. I tasted it in Barbados and really liked it. Turns out I still do, even when I'm drinking it in Canada. It might sound somewhat repetitive, but this might be the best sherry/bourbon cask Foursquare rum I've had. The only competition for that title are the Master Series 1, a private cask selection that was exceptional and Patrimonio. It's getting busy at the top! You'd do well with any of these. - rumrevelations.com
Notes from the producers... Initial Impressions:Full flavored and complex. Sovereignty shows significant layers with impeccable balance - citrusy and fruit forward while having complex oxidative and nutty characteristics. Aroma: Notes of grapefruit peel, with dark fruits - cherries & blackberries, followed by dark chocolate, cashews, caramelized pineapple and pipe tobacco. Palate: Bold and complex - citrus & fruit notes; pomegranate, toasted almond, hazelnuts. With hints of toasted baking spices - cinnamon & clove. Finishes dry and lightly tannic with rich caramel, tobacco and over ripe pineapple notes lingering.