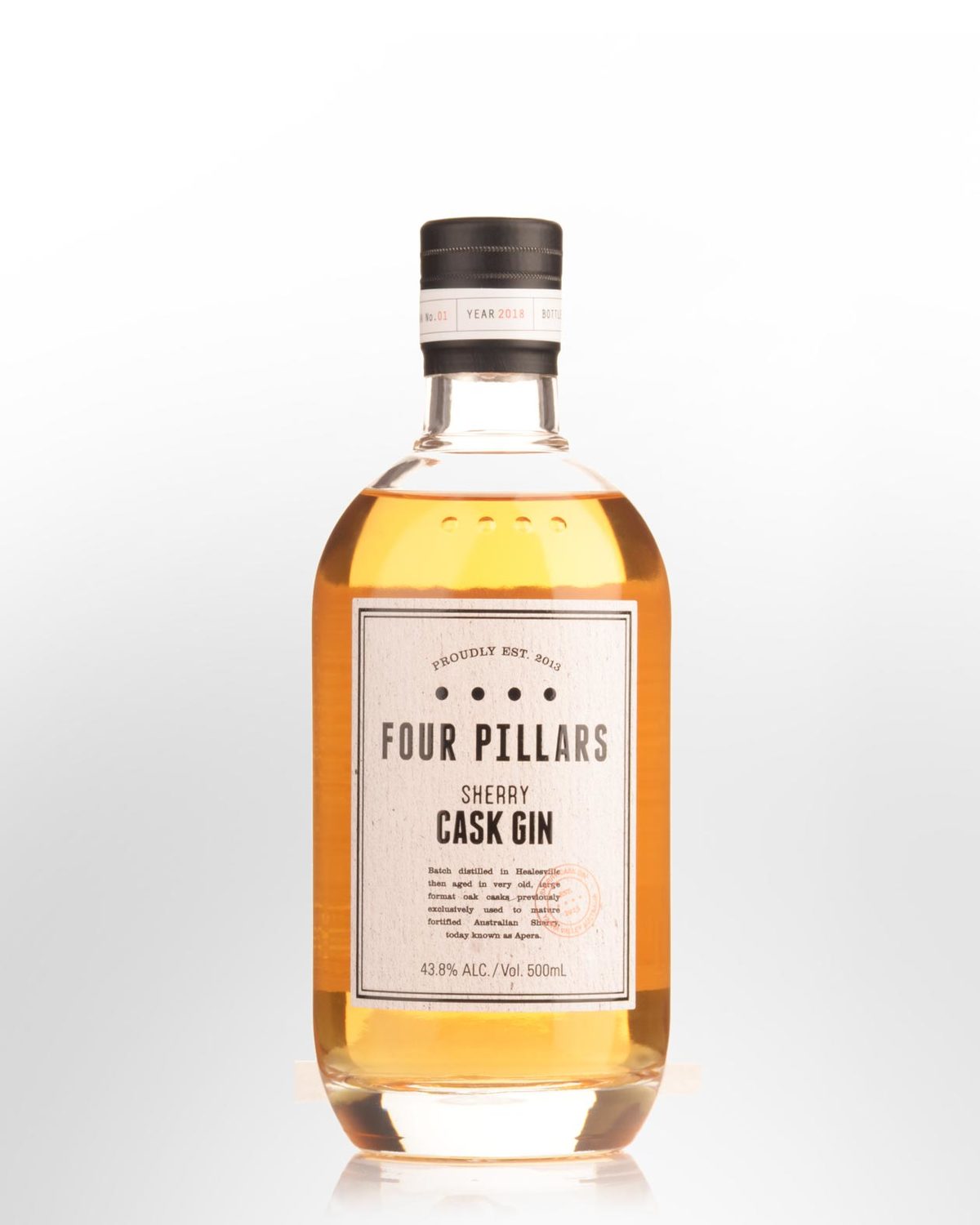 Four Pillars Sherry Cask Gin (500ml)
Yarra Valley, Victoria,
AUSTRALIA
Limited to one bottle per customer.
This represents a
very limited parcel
of barrel aged gin from Four Pillars' sherry cask solera. Composed of 42 ex-sherry barrels, stacked three rows high in an arrangement behind the stills, these vary in age from 15 to 35 years old. The barrels were filled more than a year ago, and this is the first solera release taken only from the bottom row of barrels. True to a traditional solera system, the barrels are never emptied - a small portion from each barrel is taken out, which is then replenished from the row above. Fresh gin is only ever put into the top row of barrels. This is a rich, intense and layered barrel aged gin. Once again, the botanical oils have developed and changed in barrel. The juniper/ pine oil character underpins some amazing complexity. The residual sherry character has integrated beautifully with the deeper cassia and star anise flavours. Think dried fruits and nuts. The addition of a tiny bit of Spanish Amontillado sherry has added some length and sweetness to the final gin. Four Pillars decided to bottle this in a 500mL format as in their experience, people tend to go through barrel aged gins a bit slower, as they're more of a sipping product. Try it neat over ice, or try it in a Tuxedo, a classic cocktail made with gin, Sherry and orange bitters.