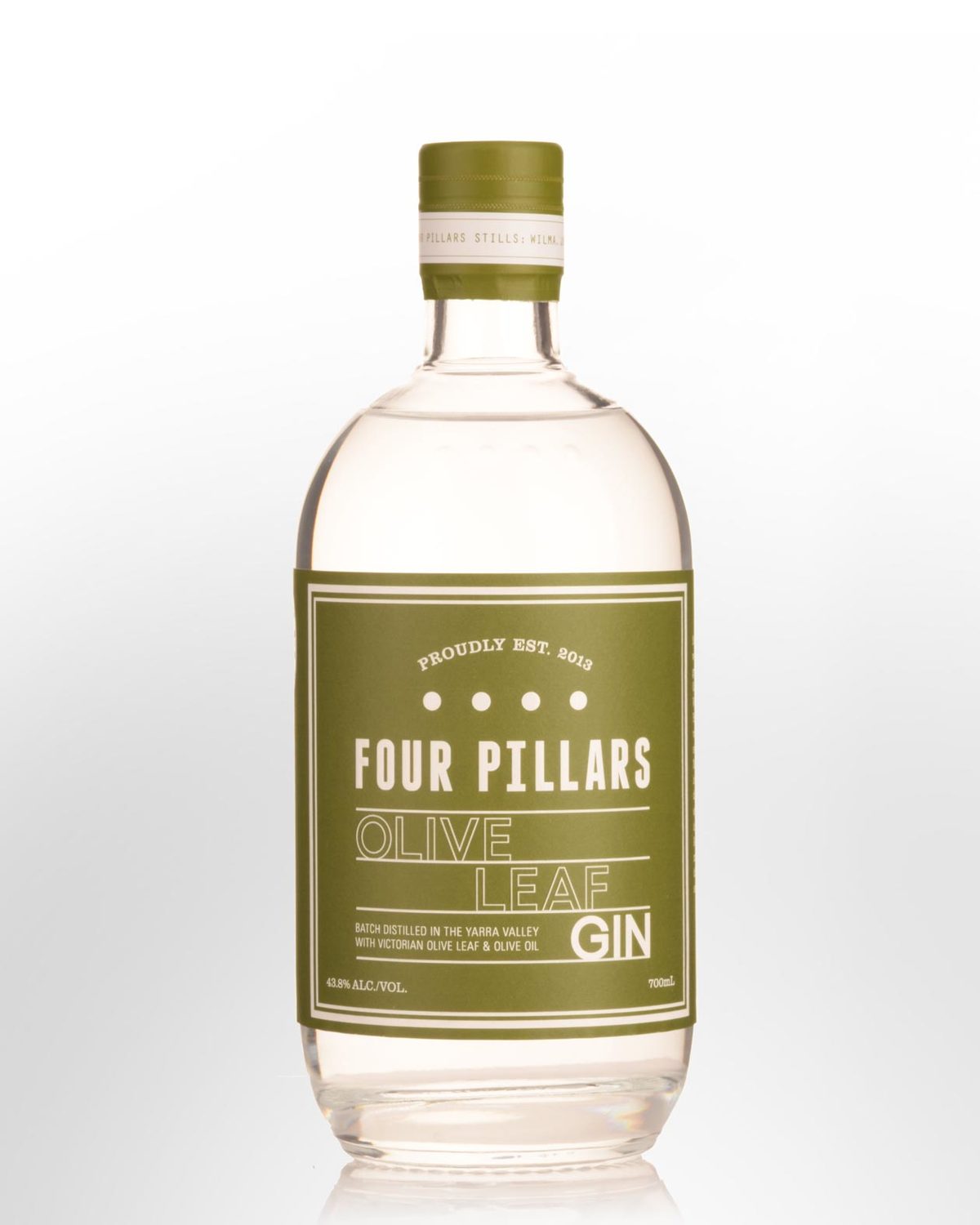 Four Pillars Olive Leaf Gin (700ml)
Yarra Valley, Victoria,
AUSTRALIA
Four Pillars first new addition to the core range since 2015 was realised after a visit to Cobram Estate in Northern Victoria. During harvest, Cam McKenzie recognised that olive oil could work as a botanical. Experimentation led to olive tree leaves as well as around a litre of fresh Cobram Estate olive oil being added to the still. The oil is not what you'd purchase from the supermarket shelves. It's sourced from two Spanish Olive varieties – 'Picual' & 'Hojiblanca'- and one Italian – 'Coratina'. 250gm of local bay leaf and rosemary are also included, plus there's more coriander and much more juniper than Rare Dry. Other botanicals include lemon myrtle, fresh local lemons, macadamia and grapefruit. The gin is savoury, textural and bright.
Brand Ambassador, John Raphael adds, "The texture is quite remarkable, it's a step away from traditional Four Pillars distillations that has always seen oranges and pepperberry in the mix... it's far more savoury and stands up to full Mediterranean tonics or the ideal Martini base." 43.8% Alc./Vol. Other reviews... Gold Medal at the 2020 San Francisco World Spirits Competition.