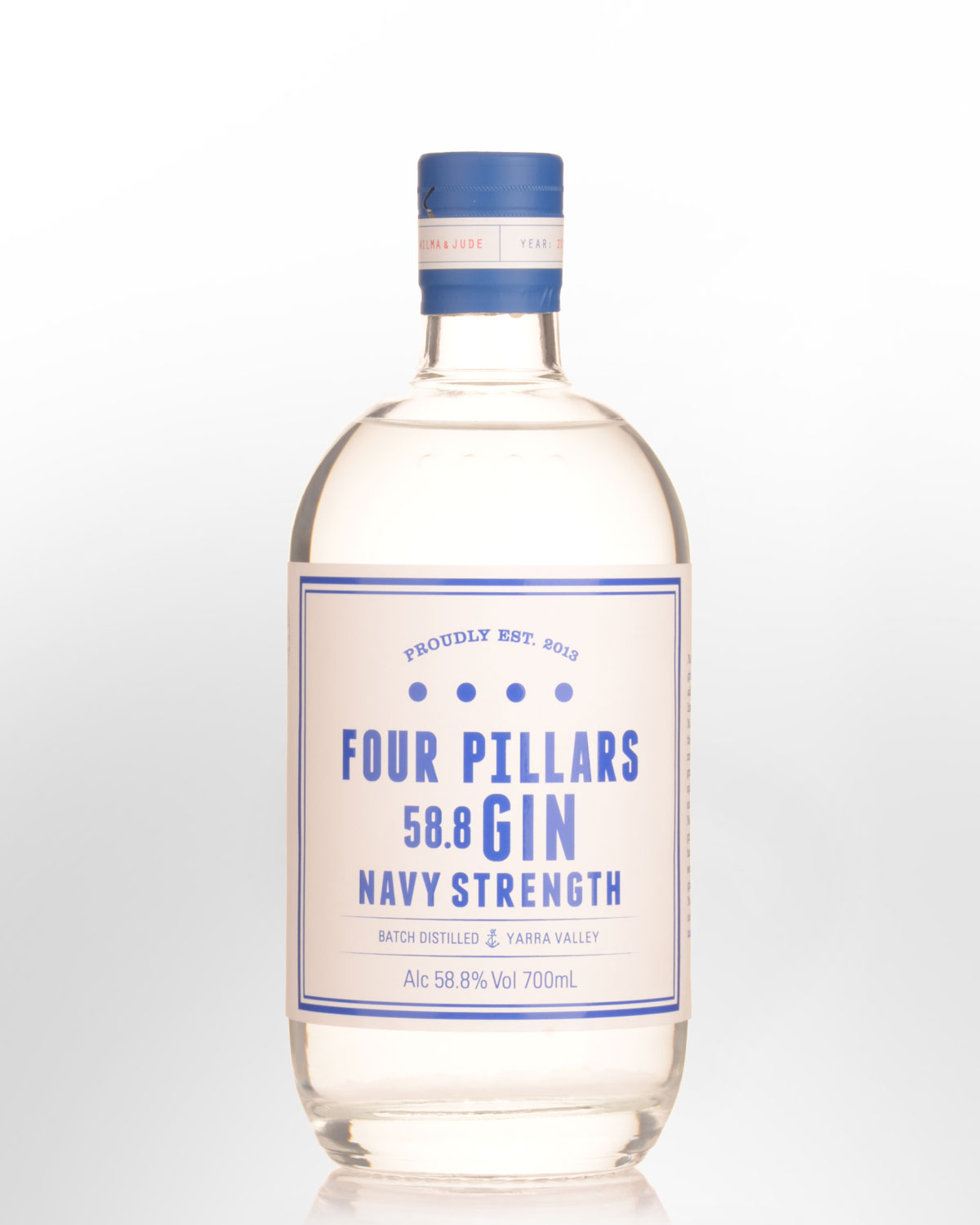 Four Pillars Navy Strength Gin (700ml)
Yarra Valley, Victoria,
AUSTRALIA
One of Australia's latest distilling ventures is located in the Yarra Valley and it's going gangbusters. Regular readers will remember the standard ABV release from several months back. This limited edition ups the ante in an extraordinary way. It's also recently being awarded a prestigious double gold medal at the San Francisco World Spirits Competition. 92 gins were assessed this year, with only nine scoring the double gold award. Here's the distiller explaining how they pulled it off:
"After experimenting with some exclusive batches for the Gin Palace (a Melbournian Gin institution) we decided to add fresh Byron Bay finger limes to the distillation, along with our beautiful organic oranges. This means we undertake a frenzy of distilling when these beauties are in season, and release just one edition of the Navy Strength each year.
The finger limes highlight the Asian spices like coriander and star anise, and are complemented by the addition of fresh ginger. Finally, fresh turmeric adds a fresh but earthy quality.
The resulting gin has lifted aromatics of lime curd, pine needles, and fragrant spices with a vanilla character which pulls the spices together. The palate is intense - sweet and juicy - but it is still very clean. The turmeric has added weight and earthiness to the palate with a freshness not unlike dill or cucumber." - Notes sourced from Four PIllars.
Tasting note: Brilliant rainwater clear with a bright silvery blush. Sensational intensity with lifted lemon verbena / lime cough lozenge notes in the opening pass. Further air contact shifts the accent towards juniper and orange peel over suggestions of turmeric, dried curry leaf and white pepper. A crisp, dry, juniper focussed entry preludes a powerful yet poised, creamy textured mid-palate attack with juicy orange / lime zest and vibrant peppers. Finish features lemon meringue, lime gelato and a drying turmeric-like texture followed by a medley of citrus flavours, all carried by the lively spices in a finale that seemingly never ends. Super long and immensely satisfying. Best Aussie Gin to date? 58.8% Alc./Vol.