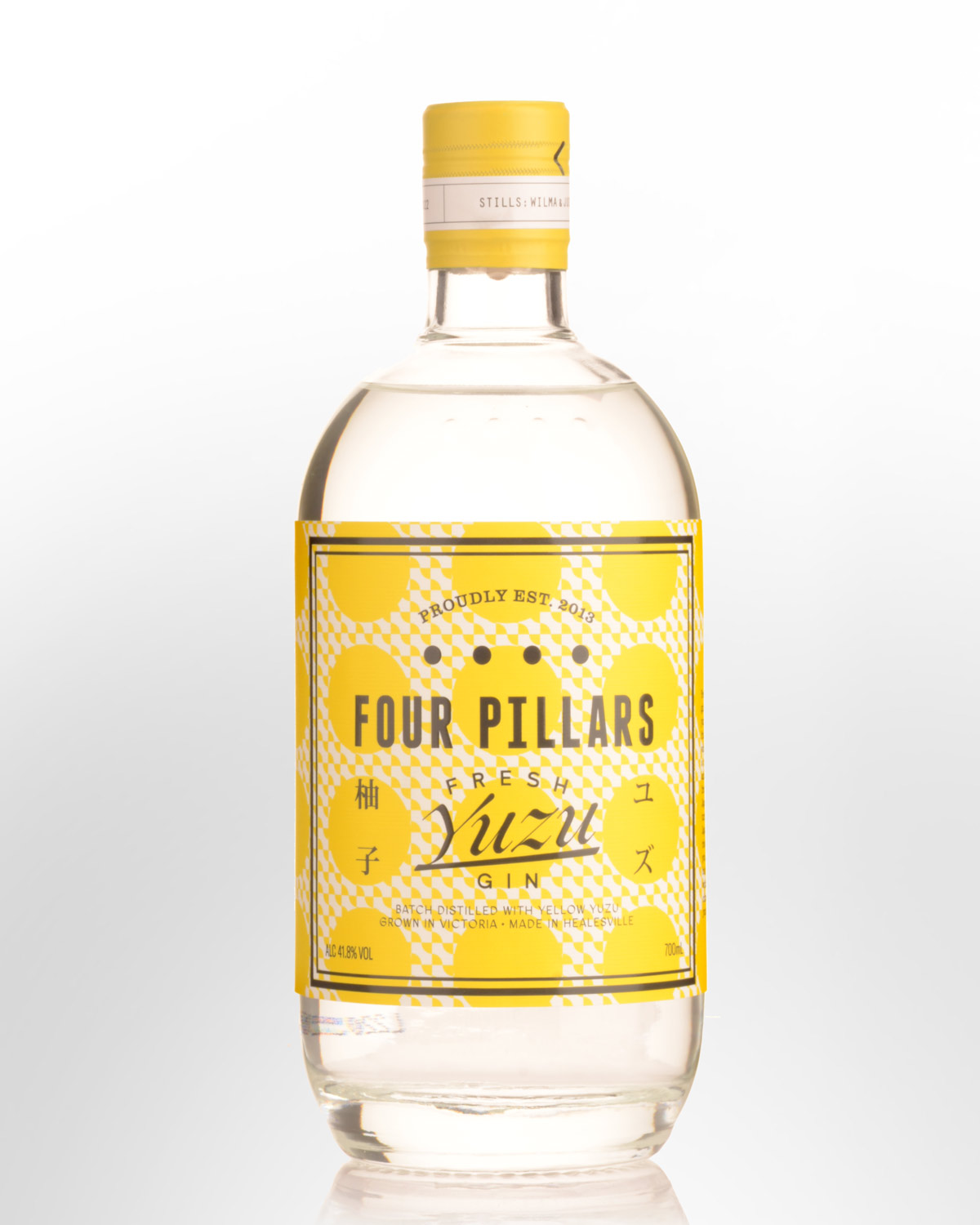 Four Pillars Fresh Yuzu Gin (700ml)
Yarra Valley, Victoria,
AUSTRALIA
Looking like small grapefruits, the Asian Yuzu fruit has been the inspiration for several Japanese gins, aiming to retain its delicious sweet, sour and bitter flavours in harmony with the freshness of juniper. This is not the first time Four Pillars have experimented with the fruit. A limited edition collaborative bottling was launched in 2017. It was followed in 2019 with the Distiller Series 'Changing Seasons Gin' made with help from Japan's Kyoto Distillery. As of 2022, Four Pillars are including 'Fresh Yuzu Gin' as a permanent addition to their core range.
Mountain Yuzu, from the nearby Ovens Valley supply the Healesville-based distillery with fresh yuzus. Describing the flavour of the new gin, Co-founder and Distiller Cam Mackenzie comments, "Yuzu brings amazing aromatics that are a mix of lemon, mandarin, cumquat and grapefruit – all bright and fresh citrus notes – while the addition of finger lime adds some deeper citrus character. We've also learnt a lot (from the best) in our adventures making gin with Japanese friends, so in our take on Yuzu gin, we've used ginger, turmeric and sencha genmaicha, a Japanese green tea with roasted brown rice, for depth of flavour. A canvas of strong pine-needle juniper and a bit of lemon myrtle add a touch of lemon curd."
Drink it however you like to drink your favourite gin, but it's at its best in a Highball with plenty of ice, soda or light tonic and any kind of citrus garnish (best of all would be fresh yuzu, if you can find it!) 41.8% Alc./Vol.