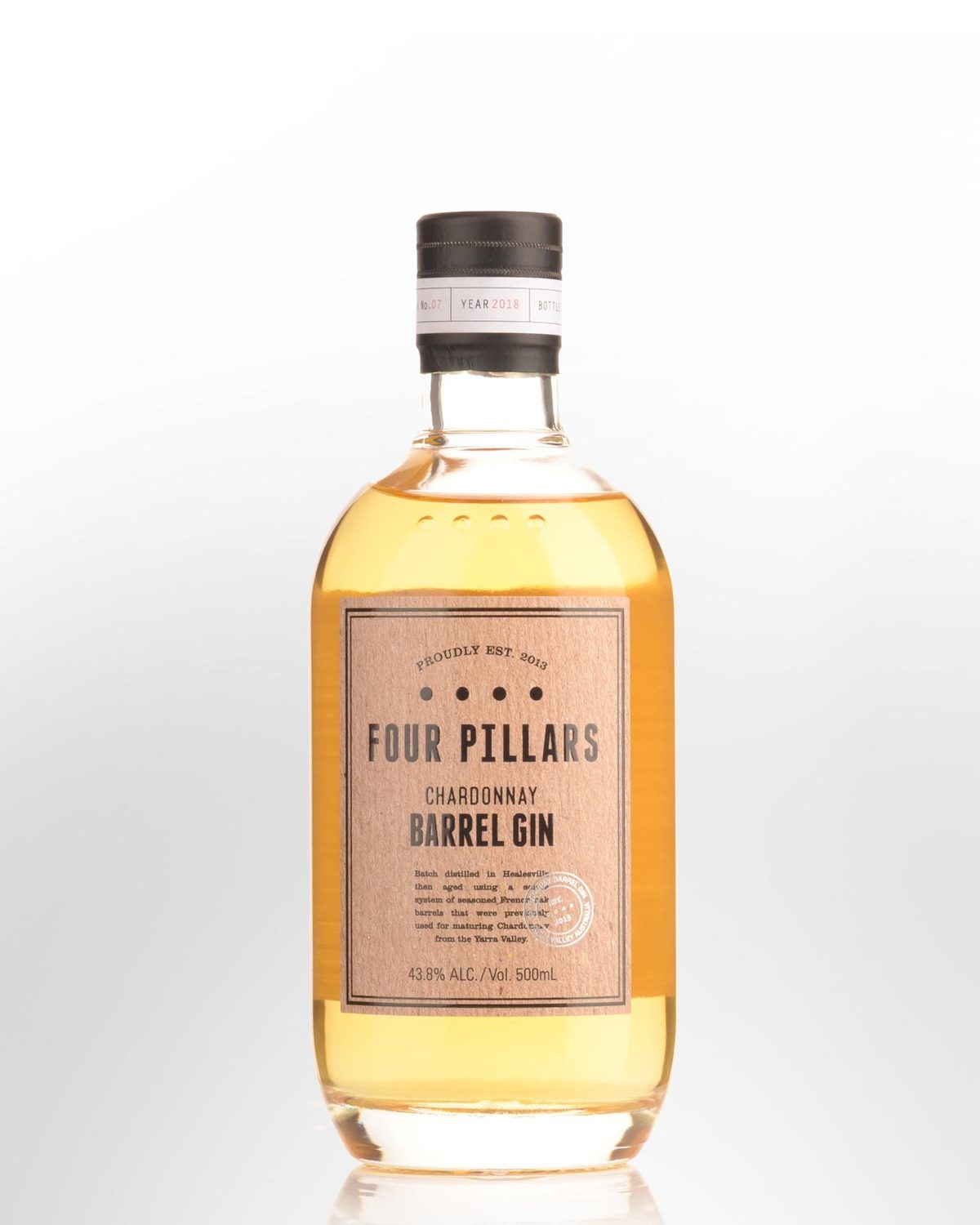 Four Pillars Chardonnay Barrel Gin (500ml)
Yarra Valley, Victoria,
AUSTRALIA
Limited to one bottle per customer.
This is the seventh solera release from Four Pillars' original Chardonnay barrel solera. These barrels were originally used for maturing Yarra Valley Chardonnay for six to eight years prior to being filled with Rare Dry Gin. Originally filled on Christmas Eve 2013 and never fully emptied, the solera has grown from two barrels to nine, and this latest release has had a full year in barrel. The botanical oils have developed and changed dramatically, whilst still remaining distinctively gin. The juniper base has become resiny in texture, while the spices show developed intensity and fragrance. As with previous releases the preserved ginger character (thanks to the cardamom) is amazing and sits nicely with crushed coriander and preserved citrus notes. The oak continues to contribute to colour and sweetness, weight and texture. Four Pillars decided to bottle this in a 500mL format as in their experience, people tend to go through barrel aged gins a bit slower, as they're more of a sipping product. This is a balanced, super sippable drink. Enjoy it neat or on the rocks - it's delicious over one large ice cube with a drop of honey and a small sprig of rosemary.