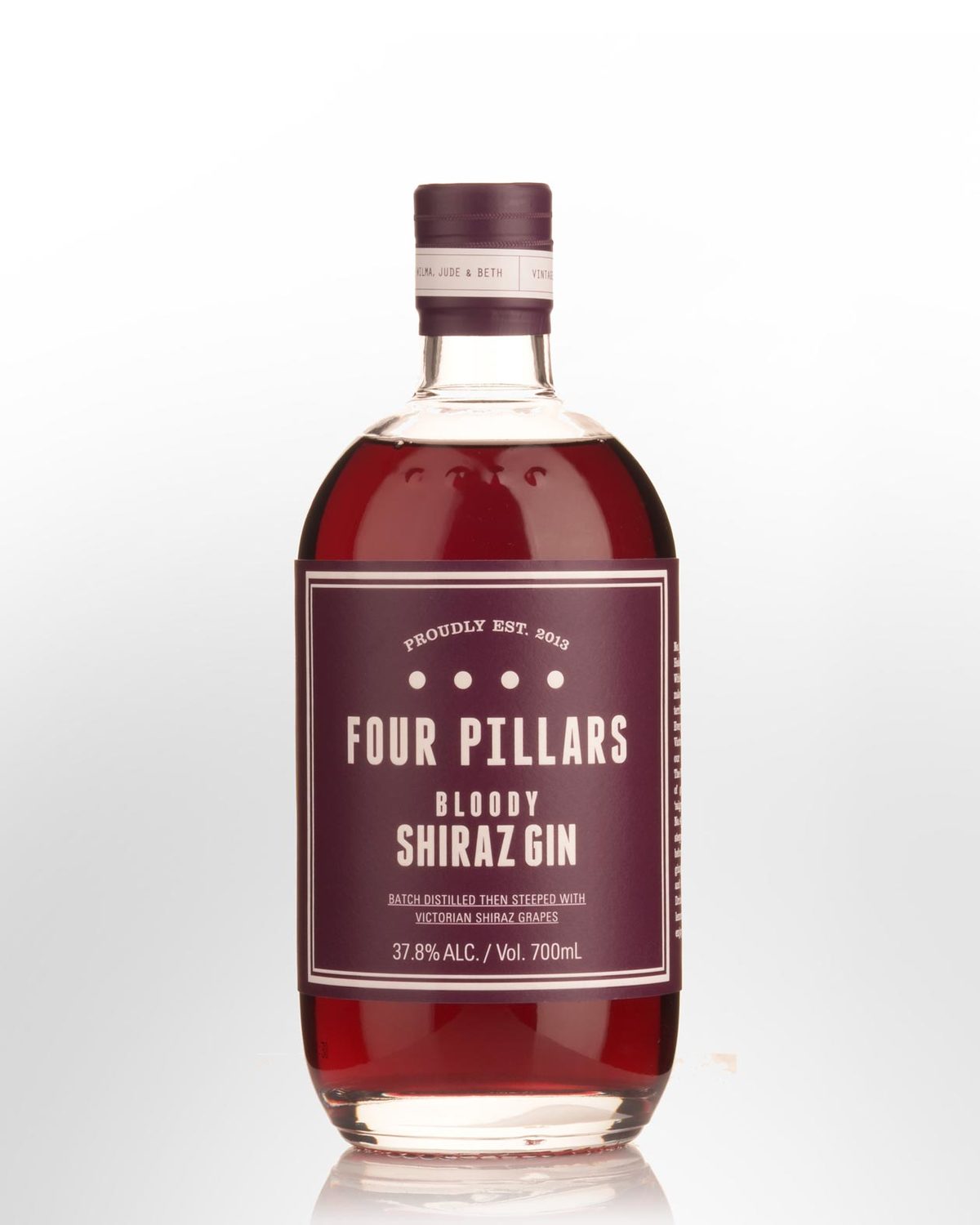 Four Pillars Bloody Shiraz Gin (700ml)
Yarra Valley, Victoria,
AUSTRALIA
As close as a Gin comes to a cult following!
Yet another 'vintage' of this novel Aussie release has been made by steeping Yarra Valley Shiraz grapes in gin for eight weeks. The fruit was de-stemmed but kept mainly as whole berries, and the tanks were kept cold and stirred daily. After eight weeks the fruit was pressed before blending with more Gin. The final product was bottled unfiltered and is expected to develop secondary fruit characters beyond two years, but should be best consumed within two years of vintage.
Notes from Four Pillars... (2017 release)
The beauty of Bloody Shiraz Gin being a product of vintage means that it will never be the same. Our 2017 release has an incredibly vibrant ruby colour, which turns iridescent pink when mixed with tonic or soda. Aromatically the gin has fresh pine needles and incredible spice, and a clear peppery, dense raspberry character. The palate is lovely and sweet, with long juniper and spice characters to finish. This release is slightly lighter in colour than last year's, due to a cool vintage in the Yarra Valley with a moderate ripening period. Unlike Sloe Gin, the alcohol is 37.8% (rather than <30%) so it packs a punch and is ideal in a range of cocktails.
2016 release tasted...
Deep purple with mauve edges. Berry tart, stewed plum and light pepper/paprika aromas over background juniper and grapefruit. Medium bodied with soft, silky, off-dry, juicy plum and raspberry tart flavours and a delicate grapefruit, cinnamon, white pepper, piney-juniper finish. Ends medium long, slightly sweet, with subtle spicy red fruits in the aftertaste. A delicious, creative and cleverly balanced take on traditional sloe gin.
37.5% Alc./Vol.
91 points