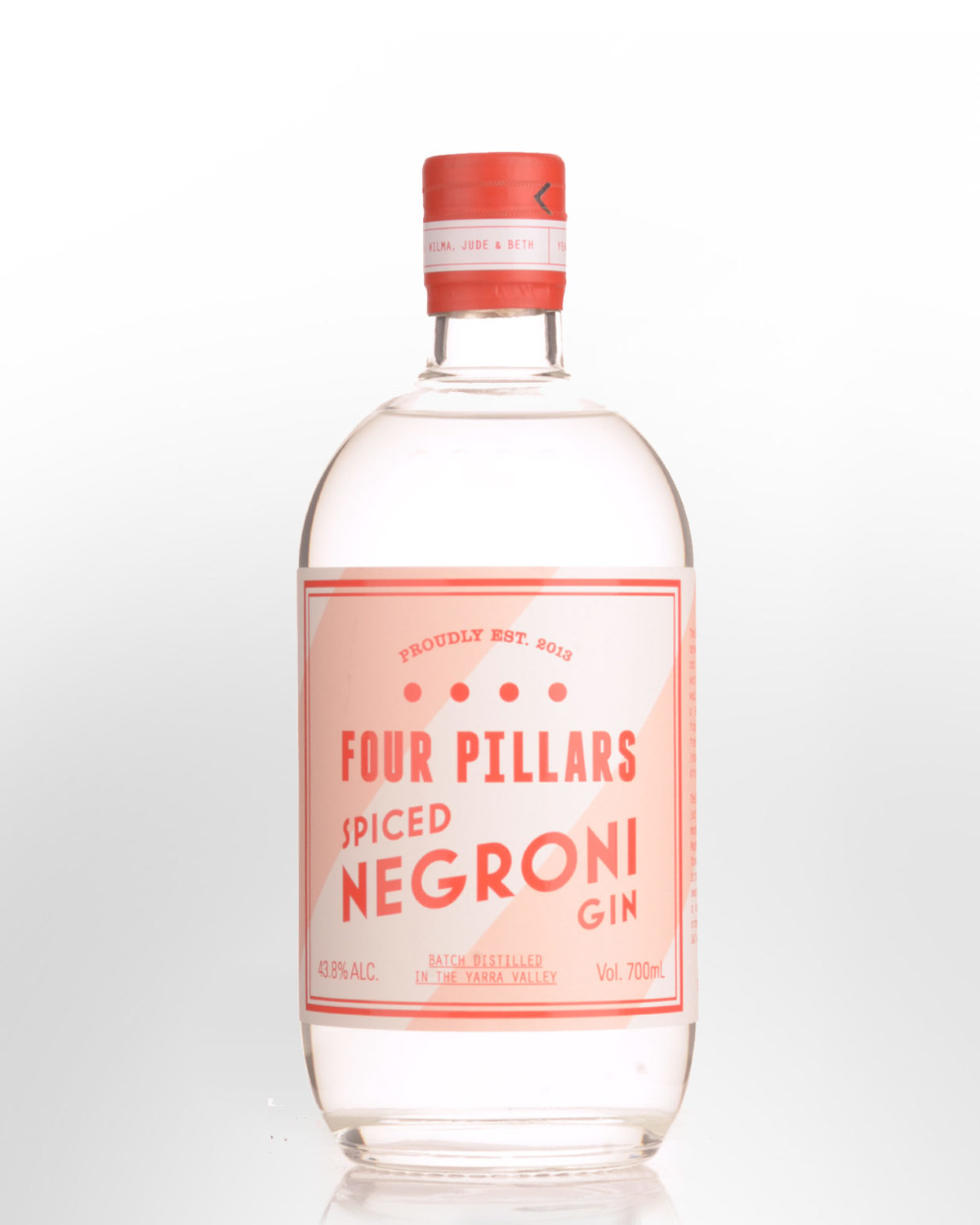 Four Pillars Spiced Negroni Gin (700ml)
Yarra Valley, Victoria,
AUSTRALIA
Four Pillars wanted to create a gin specifically for the Negroni - something to cut through the Campari and vermouth. And as the Negroni has always been a favourite at Four Pillars, distiller, Cameron MacKenzie jumped at the chance to make the first collaboration in their "Bartender Series" - a tribute to the very definition of a perfectly balanced cocktail.
First, they took their base botanicals and upped the amount of Tasmanian pepperberry leaf and cinnamon. Then they added an exotic West African spice called Grains of Paradise. This is one of the most unusual spices in the world, with clove and sichuan characters. But although very powerful, the spice tends to glow rather than become hot.
They also decided to use organic blood oranges in the botanical basket, as well as some ginger.
Tasting note: Crystal clear. Intense orange sorbet opening develops pith and peel freshness followed by hints of jaffa, white pepper and cut ginger. Creamy, soft textured delivery features early orange peel and later subtle hints of juniper. Excellent balance and freshness. Cough lozenge-like warmth and light jaffa in the fade. 43.8% Alc./Vol.