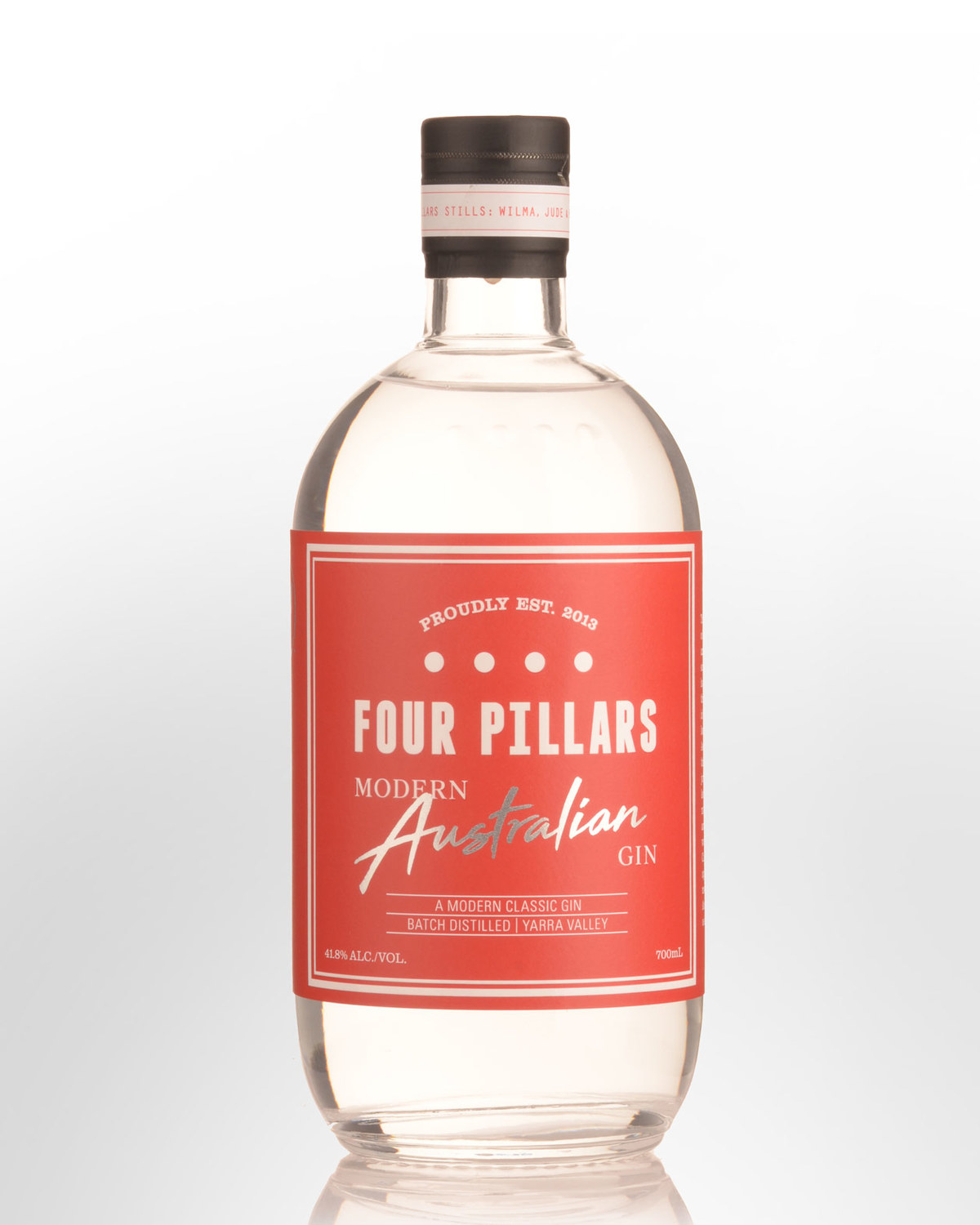 Four Pillars Bartender Series Modern Australian Gin (700ml)
Yarra Valley, Victoria,
AUSTRALIA
This is number 2 in the Bartender Series.
Four Pillars worked with QANTAS and the Rockpool mixology team to create an Asian-inspired Modern Australian style. The bartenders were aiming for a gin with nice spicy complexity and mixability – something to create a tasty G&T, or classic dry martini. Plus, with all that spice it also makes a spot-on Red Snapper. Red and green Szechuan give it a lovely warm mouthfeel while the macadamia nuts give it softness and an almost creamy palate. Fresh Rose Glow apples, tangelos, grapefruit peel and dry native quandong add fruity notes. Tasting note: Clear. Spicy feel to the bouquet offering lifted scents of peppercorn and coriander seed over fresh juniper and citrus. A full bodied, creamy, oily textured gin suggesting flavours of green cardamom, juniper and liquorice root with intensifying peppers towards the finish. Ends, dry, warming, vibrant, vaguely herbal with hints of anise, lemon peel and orris root through the aftertaste. Will make great Bloody Marys. 45% Alc./Vol.