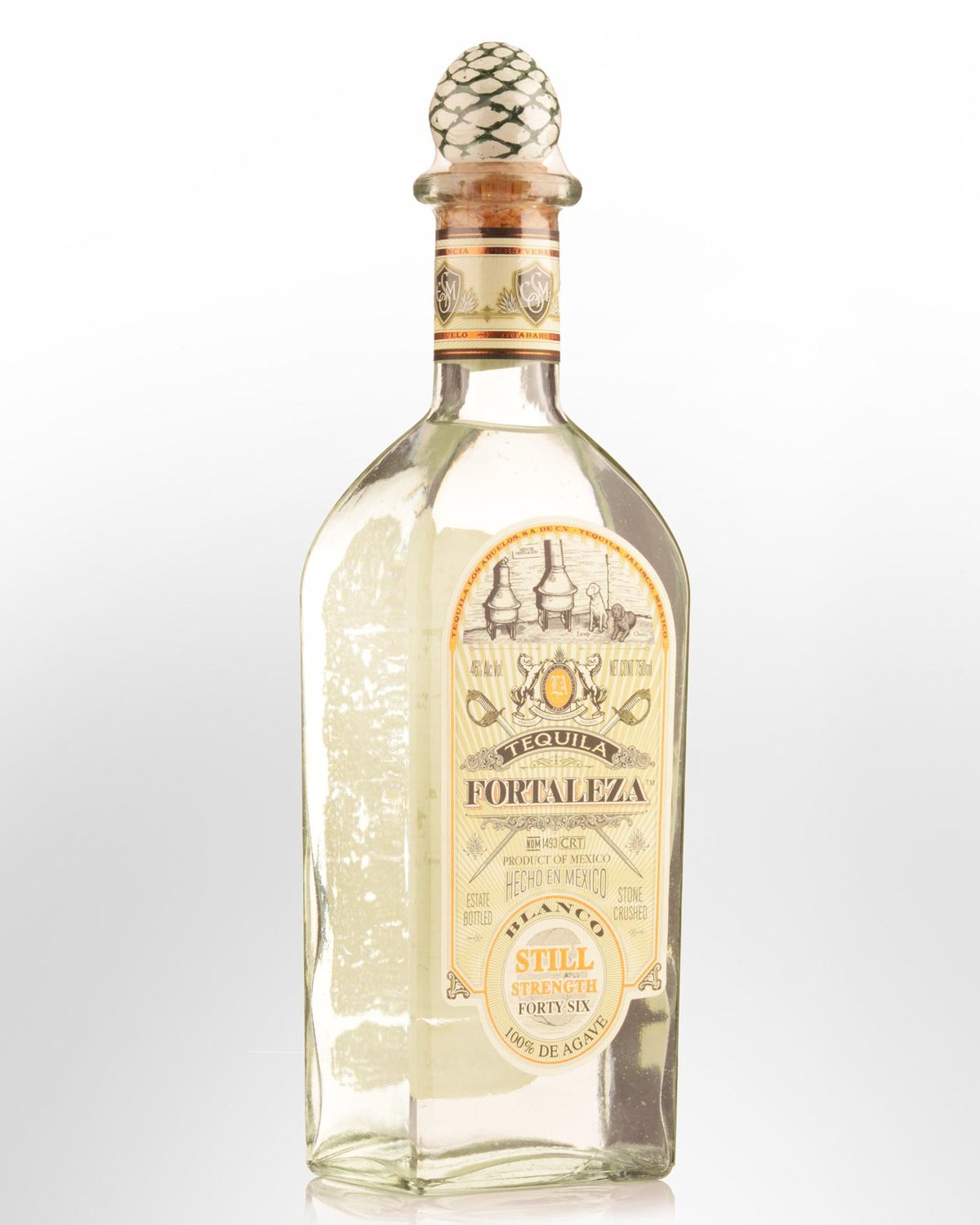 Fortaleza 100% Agave Still Strength Blanco Tequila (750ml)
For years, the only way to sample this was to visit the distillery. Stone crushed, estate bottled and released at a 'still strength', Fortaleza's high ABV edition promises a more punchy and pure Tequila experience. Other reviews... The savory, spicy aroma hints at fresh tomato. The drying, astringent palate opens with a savory, herbal blast, rounding into sun-dried tomato earthiness, mouthwatering lemon peel and bright lemon-pepper on the long finish. The producer chose to go with the extra-proof "still strength" because "this is how Tequila was enjoyed over 125 years ago by my Great Great Grandfather." The bottle, topped with a hand-painted agave piña, was hand-blown by bottle artisans in Mexico.
94 points - wineenthusiast.com "Almost like you're getting Fortaleza Blanco direct from the still… actually, you are. This is a great blanco in its purest form." - Grover Sanschagrin / Founder, Tequila Matchmaker Notes from the producer... Aromas of fruit, baked fully-ripened agave, green olive, and earth are invitingly present. Slightly brighter and a touch more rustic than the regular blanco, the accents of butter, olive, earth, black pepper, and vegetal qualities in the flavor are enhanced because it comes straight from our small copper pot still, without adding water prior to bottling. 46% Alc./Vol.