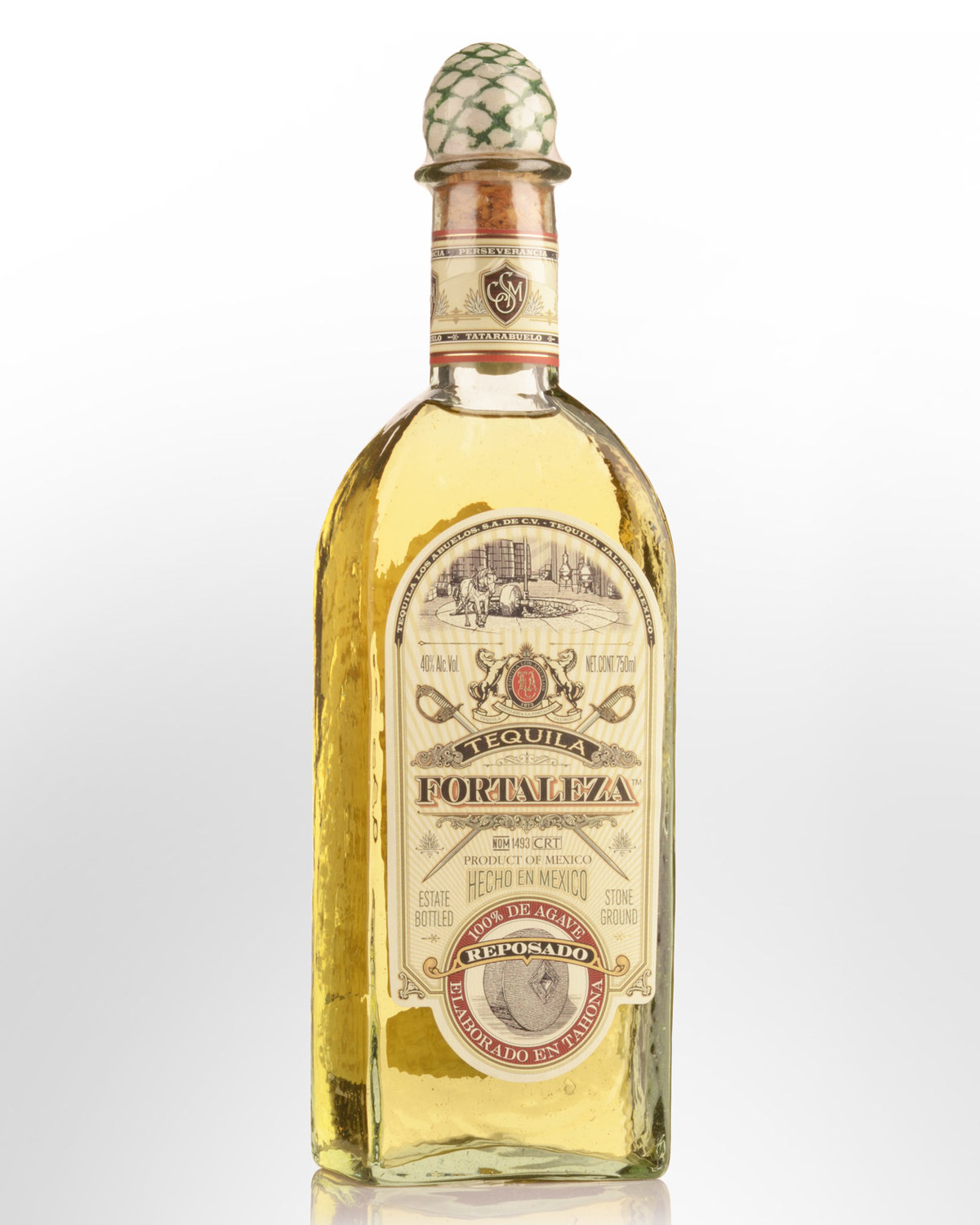 Fortaleza 100% Agave Reposado Tequila (750ml)
Tequila Fortaleza (meaning "Fortitude") is the same Tequila released under the "Los Abuelos" label, produced at the distillery of the same name - "Fortaleza" is the export label that developed due to a trademark conflict with a Rum with the name "Abuelos" that was already being distributed in the USA.
Located in the town of Tequila, Jalisco, Los Abuelos are a quality orientated producer rooted in traditions established centuries ago. Their tequilas are produced from estate grown, 100% stone milled agave. A brick oven with meter thick walls cooks the agave for thirty six hours. The crushed agave is then washed with mountain water from the Volcan de Tequila to separate the pulp from the woody fibres to create the 'mosto'. The woody fibres of the agave are removed at this time, and taken to the fields to use as compost. The agave mosto is then naturally fermented for five days in small wood vats, and then double distilled using small, labor-intensive copper pot stills.
The distinctive bottles are hand-blown in Tonala, Jalisco by artisan glassmakers and the bottle tops, artisan designed and hand made. They represent the harvested heart of the agave.
Tasting note: Pale gold with a faint pale green blush. Soft and subdued aroma offers a beeswax opening note followed by hints of crushed eucalypt adding freshness. It takes at least two to three minutes before more substantial notes of grilled capsicum, wet cedar and toasted pine nuts are released. Further exposure really builds the aroma big time as beeswax, menthol and vanillan oak enter the picture. A water like entry builds into a concentrated, mid-weight profile featuring butter menthol lozenge, beeswax and a peppery burst. Finish is clean, dry and perfectly balanced with gentle spices persisting. Aftertaste is prolonged with butter menthol lozenge, beeswax, and hints of vanilla followed by a fresh and delicately peppery fade. Great stuff. 40% Alc./Vol.