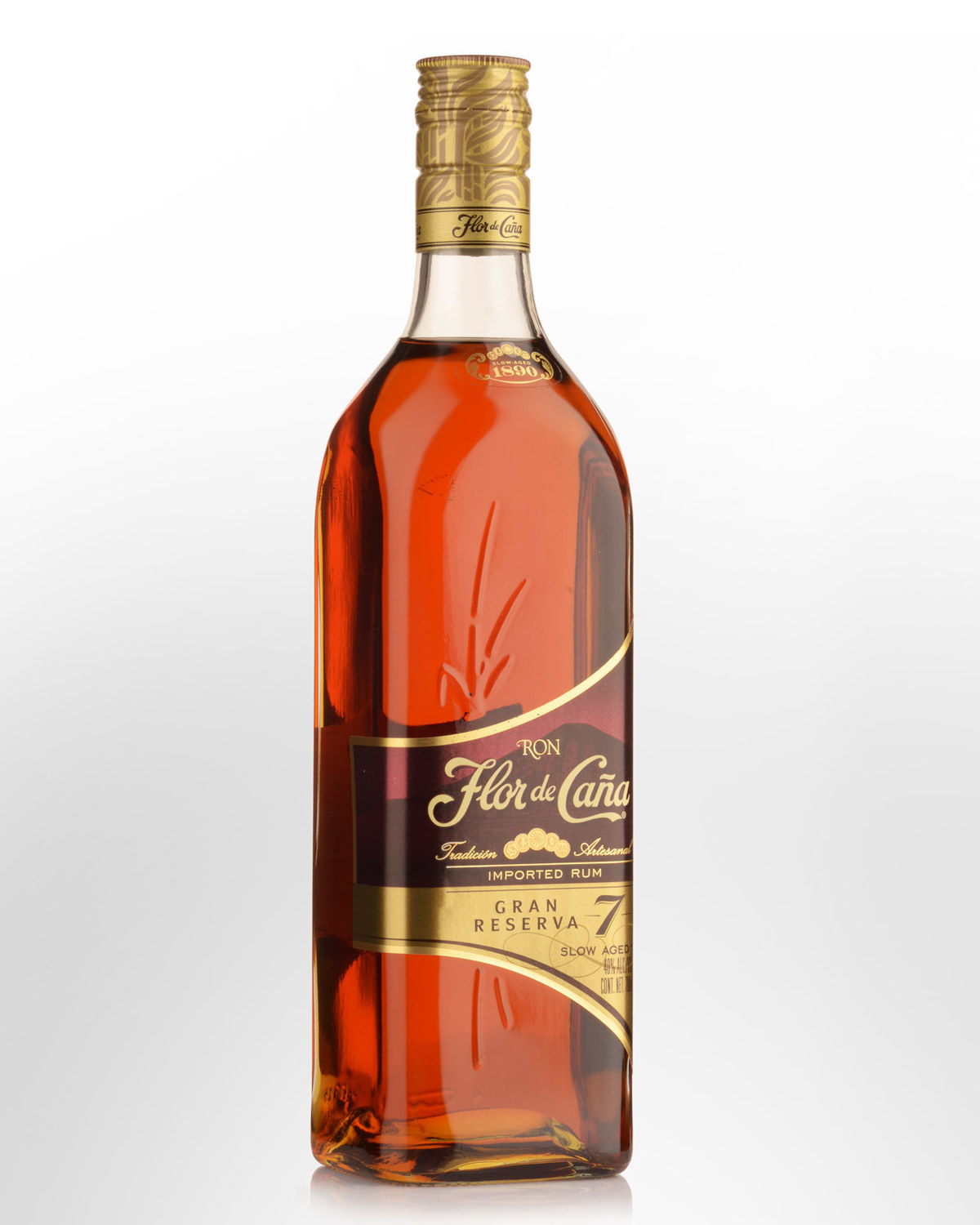 Flor de Cana Grand Reserve 7 Year Old Rum (700ml)
Nicaragua is an often neglected yet noteworthy producer of medium-bodied Rums from column stills that lend themselves well to aging. Thanks to the exceptional quality maintained by distillers like Flor de Cana, the region's rums have begun to gain well deserved international recognition. Flor de Cana is owned and produced by Compañía Licorera de Nicaragua, which was founded in 1890. Although the brand was not marketed commercially until 1937, it is today considered one of Latin America's most prestigious rums, and has won a multitude of awards, medals and commendations. The seven year old bottling is aged in small (180 liter) American oak barrels.
Tasting note:
Deep brass / amber colour. Medium-intense aromas include muted golden syrup and pancake-like scents followed by vanilla pod and mocha in later passes. Quite light on entry, building to a graceful, middle-weight, svelte textured profile and semi-sweet flavours of caramel fudge, dates and vanilla. Dry, gently peppery finish. A nicely integrated and elegant sipping rum to enjoy on its own.
40% Alc./Vol.
Other reviews...
Deep amber color. Burnt caramel, straw, and peppery spice aromas. A round entry leads to a dryish medium-bodied palate with dark caramel, toasted nuts, and cane stalk, and pepper flavors. Finishes with a drying mineral and lightly tannic, toasted coconut fade. A dry, reserved style.
International Review of Spirits Award: Silver Medal
88 points
(Highly Recommended) - www.tastings.com