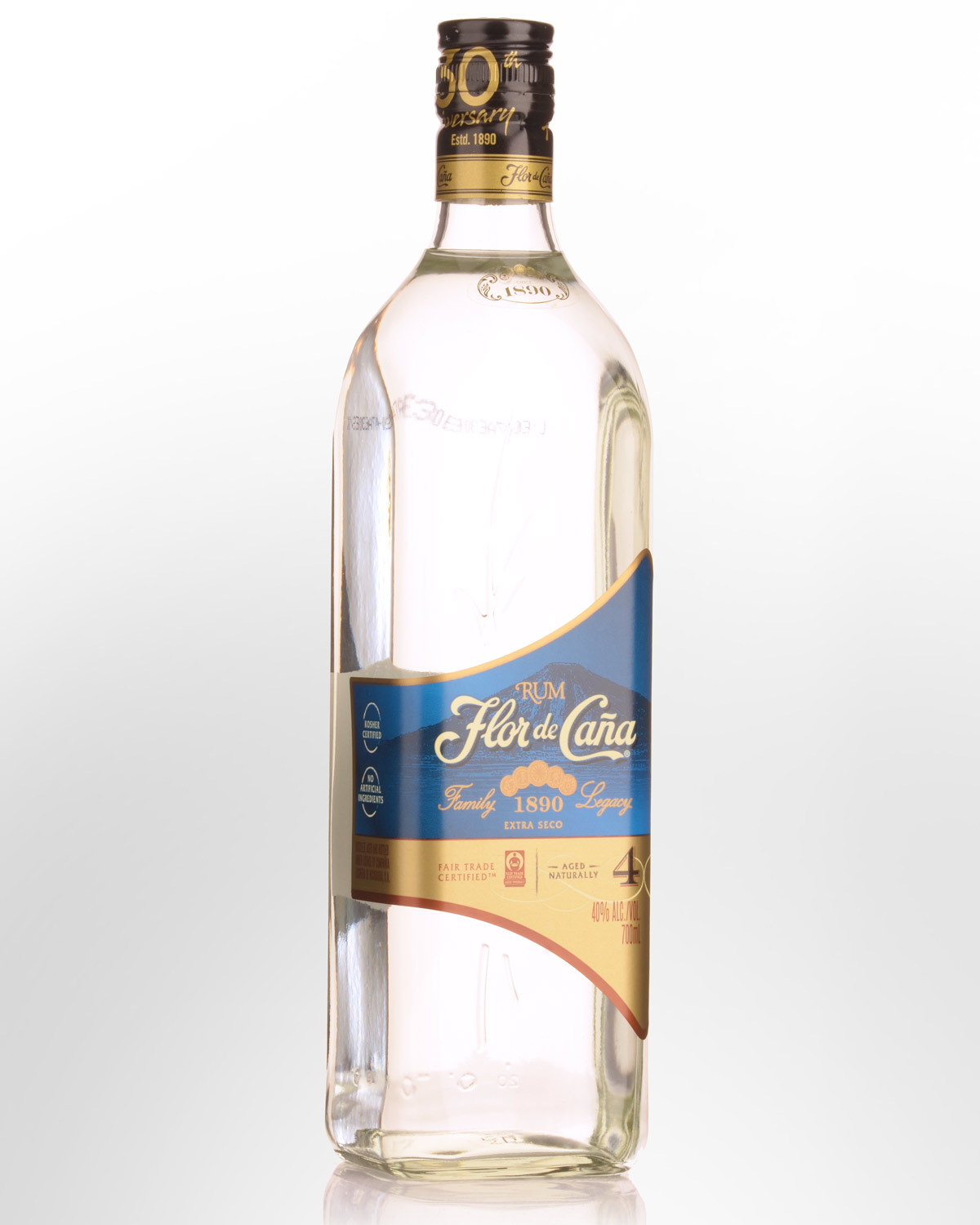 Flor de Cana Extra Dry 4 Year Old White Rum (700ml)
Nicaragua is an often neglected yet noteworthy producer of medium-bodied Rums from column stills that lend themselves well to aging. Thanks to the exceptional quality maintained by distillers like Flor de Cana, the region's rums have begun to gain well deserved international recognition. Flor de Cana is owned and produced by Compañía Licorera de Nicaragua, which was founded in 1890. Although the brand was not marketed commercially until 1937, it is today considered one of Latin America's most prestigious rums, and has won 72 awards, medals and commendations in the last five years.
Produced from molasses, Flor de Cana White spends four years mellowing in American Oak before being filtered clear.
Tasting note: Brilliant, rainwater clear. Understated scents of dried coconut, creamy soda and pineapple pudding. Medium bodied, with a lively canvas of flavours including bounty bar, nougat fudge and sponge cake; slightly peppery, with creamy soda repeating. Finishes well poised and on a less saccharine note. Lighter styled and endlessly mixable. 40% Alc./Vol.