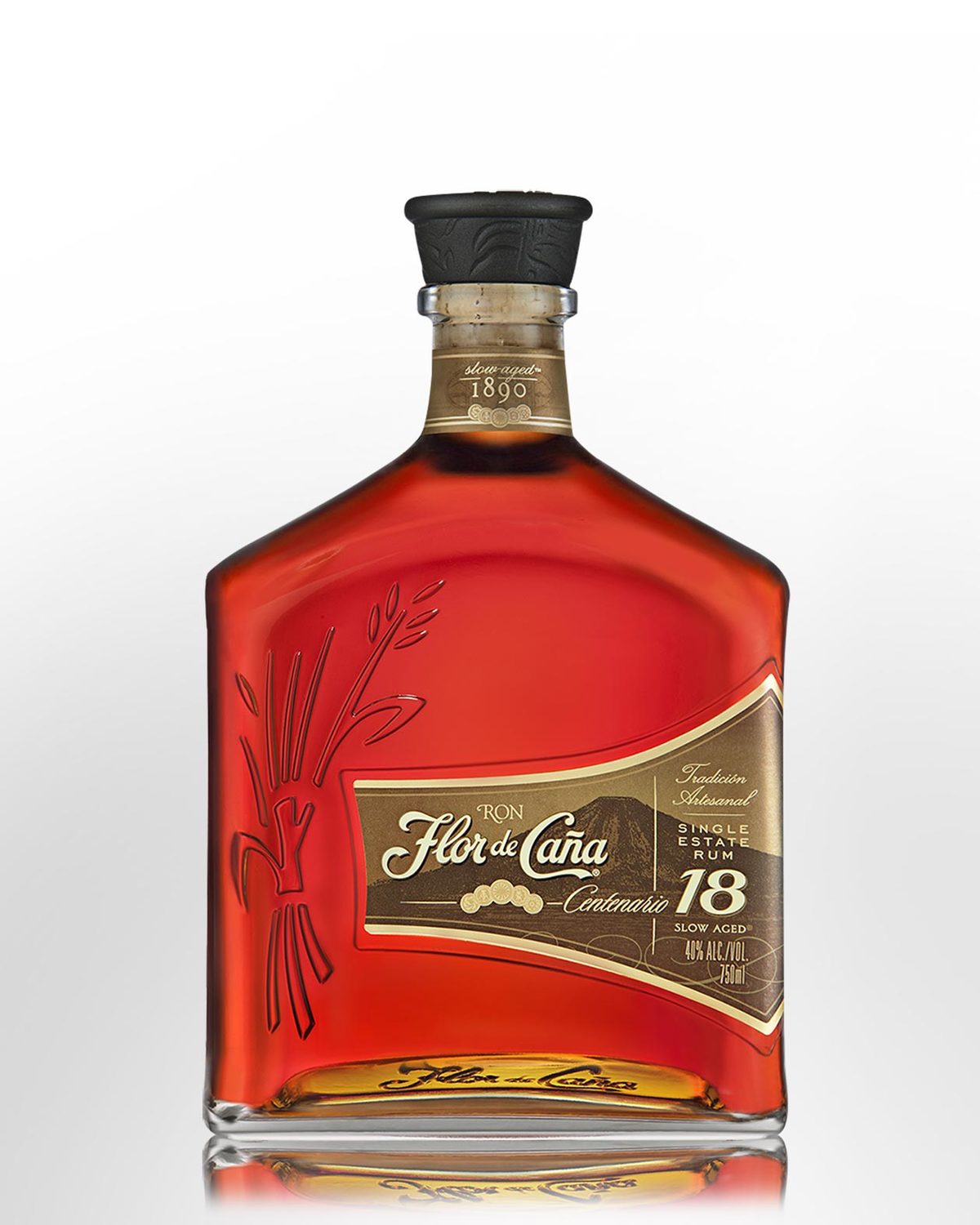 Flor de Cana Centenario Gold 18 Year Old Rum (700ml)
Nicaragua is an often neglected producer of medium-bodied Rums from column stills that lend themselves well to aging. Thanks to the exceptional quality maintained by distillers like Flor de Cana, the region's rums have begun to gain well deserved international recognition. Flor de Cana is owned and produced by Compañía Licorera de Nicaragua, which was founded in 1890. Although the brand was not marketed commercially until 1937, it is today considered one of Latin America's most prestigious rums, and has won 72 awards, medals and commendations in the last five years.
Tasting note:
Deep burnished copper. Soft, plush scents of mocha, vanilla- wafer, buttered raisin toast and bounty bar. Light entry develops concentration at the mid palate stage where a burst of vanilla, crème café and sweet spices covers the tongue. Creamy textured with very gently warming spirit. Finish is finely tannic, on the drier side with subtle golden syrup and vanilla fudge followed by a delicate buttery / nutty fade. More opulent than its younger siblings but consistent with the house style which is all about grace and restrained power.
40% Alc./Vol.
Other reviews...
The bouquet offers appealing fragrances of oak, medium-sweet cane, escarole, pine cone and new leather. The palate entry is long and medium-sweet; at midpalate finely layered tastes of cocoa butter, palm oil, oaky vanilla, light honey and almond paste enthrall the taste buds. Concludes silky smooth, mildly sweet and honey-like.
40% Alc./Vol. 
Rating: 90-95 points
- www.wineenthusiast.com
Other reviews... Rich copper color. Dark caramel, buttered nuts, and spice aromas. A rich, supple entry leads to a viscous, dryish, full-bodied palate with robust dark chocolate, caramel, roasted nuts, and brown spice flavors. Finishes with a very long, charred oak, vanilla, and burnt caramel fade. A very serious, dry, and elegant rum.
International Review of Spirits Award: Gold Medal
Rated: 94 points (Exceptional) - www.tastings.com
 Click here to learn more about Rum