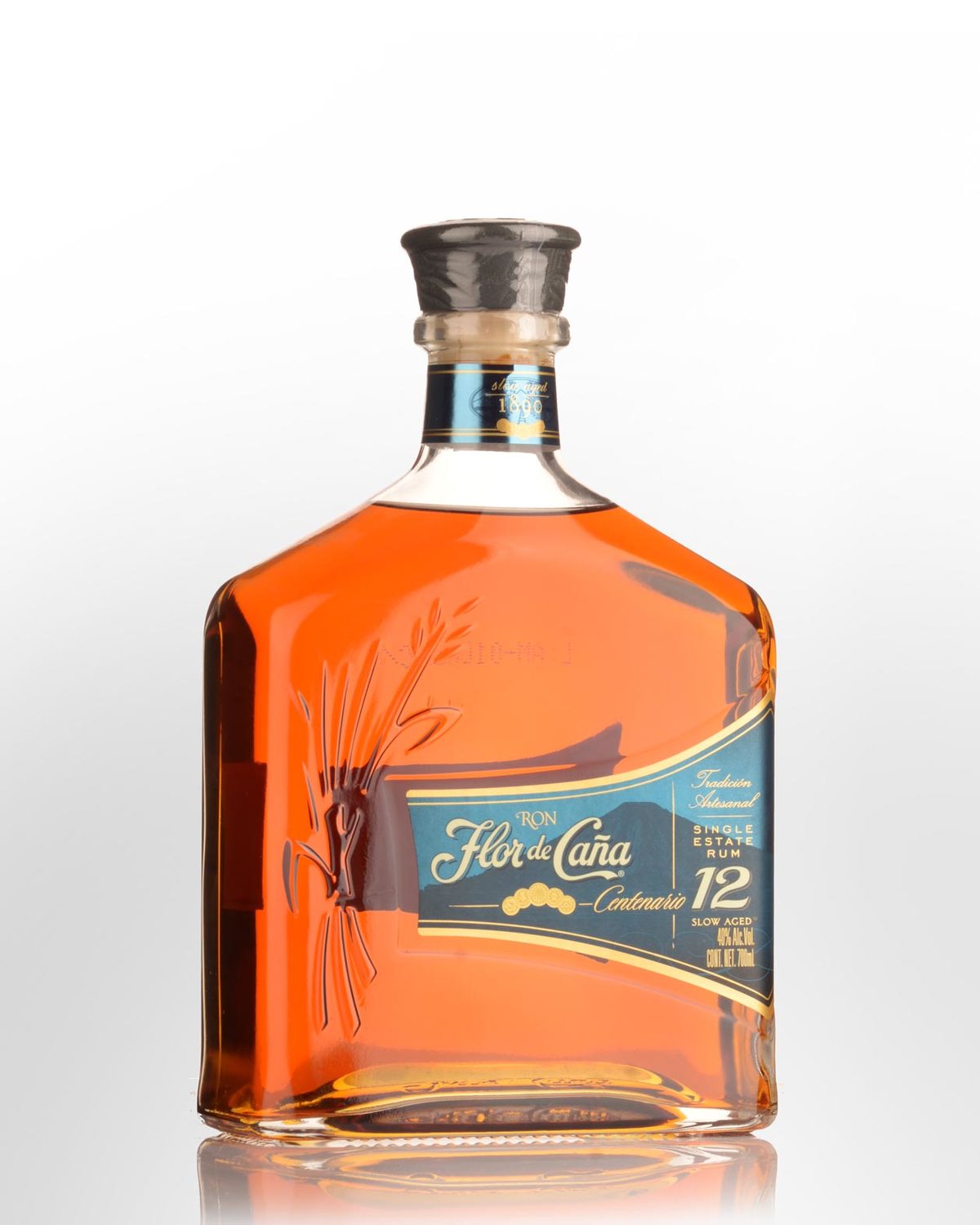 Flor de Cana Centenario 12 Year Old Rum (700ml)
Nicaragua is an often neglected producer of medium-bodied Rums from column stills that lend themselves well to aging. Thanks to the exceptional quality maintained by distillers like Flor de Cana, the region's rums have begun to gain well deserved international recognition. Flor de Cana is owned and produced by Compañía Licorera de Nicaragua, which was founded in 1890. Although the brand was not marketed commercially until 1937, it is today considered one of Latin America's most prestigious rums, and has won 72 awards, medals and commendations in the last five years.
Tasting note:
Deep burnished copper. Dilute golden syrup, light mocha, dates and delicate creamy soda aromas. Aeration fails to coax more from the bouquet which remains relatively frail in the second pass. Satiny, with roasted nut and cocoa flavours, followed by vanilla wafer biscuit and a gentle peppery warmth. Concludes finely tannic, delicately spiced with hints of ginger bread in the aftertaste.
40% Alc./Vol.
Other reviews...
Copper color. Toffee, roasted nut, creme anglaise, and mild brown spice aromas. A round, supple entry leads to a smooth dry medium-to full-bodied palate with caramel leche, pie spice, white pepper, and dried fruit flavors. Finishes with a peppery spice, dark caramel, and charred oak fade.
International Review of Spirits Award: Gold Medal
92 points (Exceptional)
- www.tastings.com