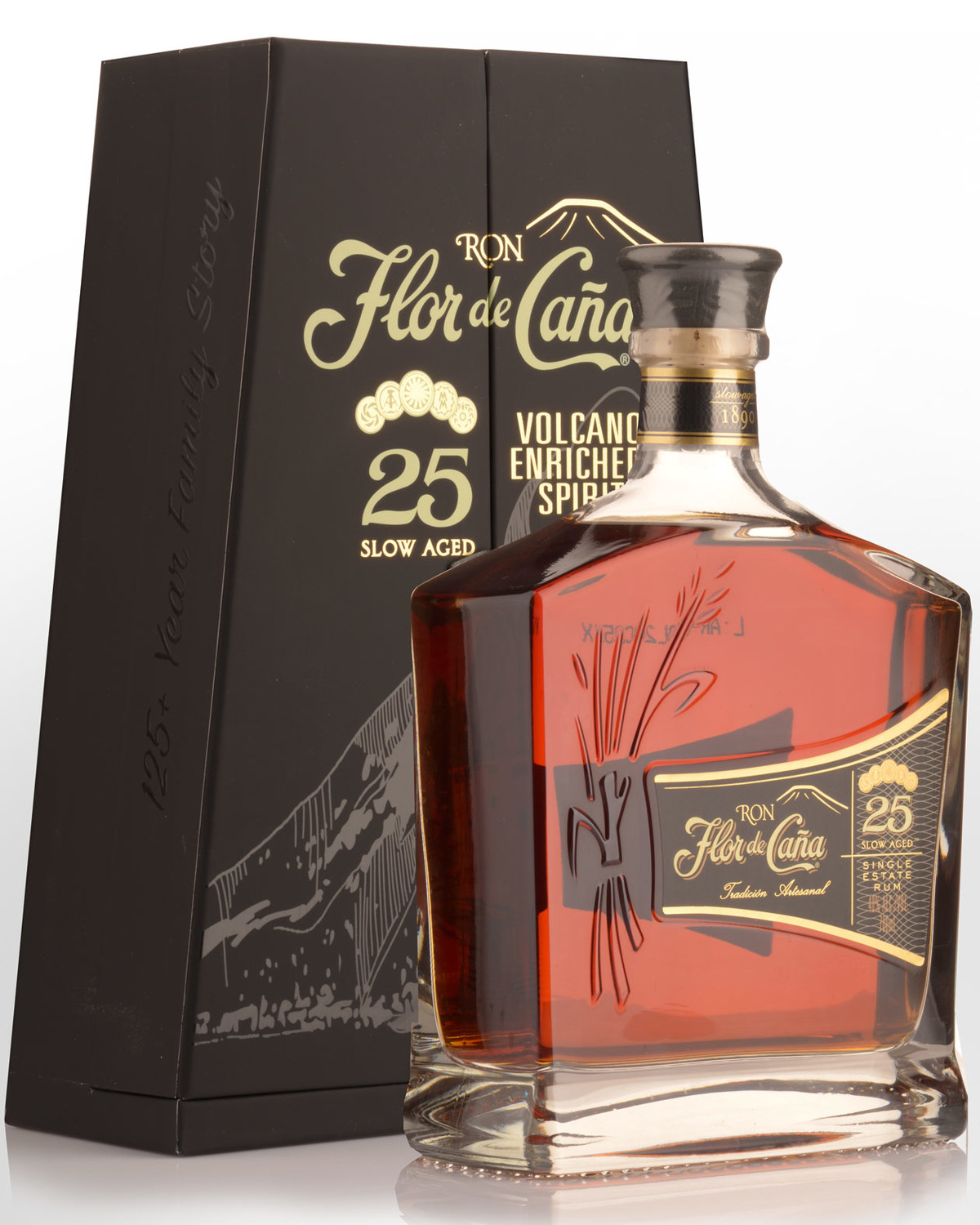 Flor de Cana 25 Year Old Rum (700ml)
NICARAGUA
Nicaragua is an often neglected producer of medium-bodied Rums from column stills that lend themselves well to aging. Thanks to the exceptional quality maintained by distillers like Flor de Cana, the region's rums have begun to gain well deserved international recognition. Flor de Cana is owned and produced by Compañía Licorera de Nicaragua, which was founded in 1890. Although the brand was not marketed commercially until 1937, it is today considered one of Latin America's most prestigious rums, and has won 72 awards, medals and commendations in the last five years.
Sourced from a single estate with the sugar cane grown on the distillery's own plantations in the Chichigalpa, then five times distilled, Flor de Cana 25 is a pinnacle of the range with only a small number of bottles allocated to the Australian market each year.
Tasting note: Bright polished copper. Seductive scents of light golden syrup, crème caramel and vanilla custard with later inhalations offering dates, fruit'n'nut chocolate, beeswax, pineapple pudding and more. Glides across the tongue with a graceful parade of sugars: crème caramel, vanilla wafer and dates followed by hints of caramelised pineapple and new leather. Retains a sense of vibrancy and freshness throughout. Deceptively long. Easily the most luxurious of the collection, without sacrificing complexity or elegance. 40% Alc./Vol.
Other reviews...
Named "2017 Best Rum of the Year" by the International Rum Conference in Madrid.