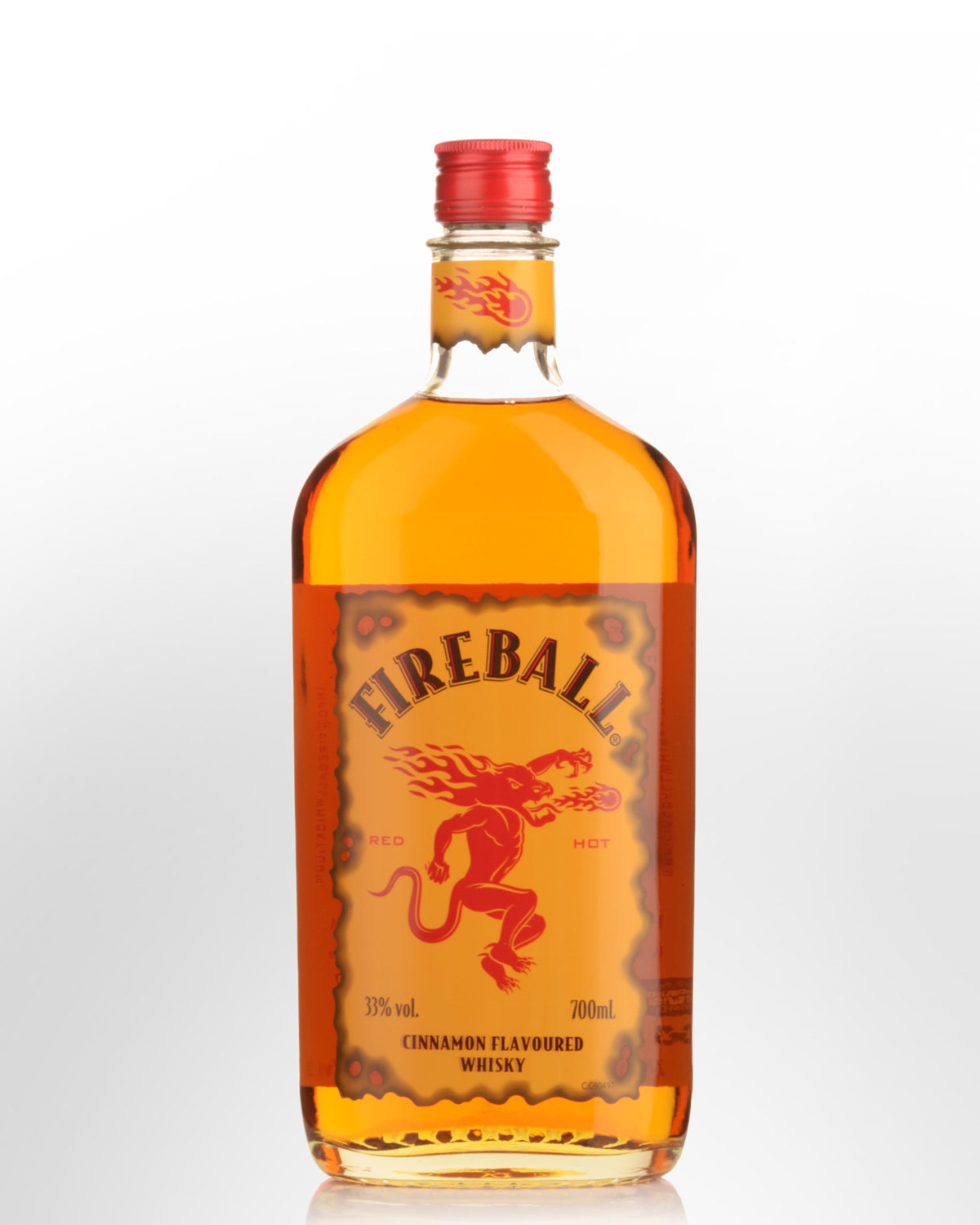 Fireball Cinnamon Flavoured Canadian Whisky Liqueur (700ml)
CANADA
"If you haven't tried Fireball Cinnamon Whisky yet, just imagine what it would be like to get a Chuck Norris roundhouse kick to the face if his legs were on fire and tasted like cinnamon. Like it, love it, shoot it-- your dad's whisky never tasted so smooth. What happens next is up to you...
So goes the rather colourful introduction to this new arrival.
Rumor has it that the original Fireball Whisky recipe was forged sometime in the mid-1980s during the coldest winter Canada had ever seen, when a mixologist turned mad scientist accidentally created a permanent solution to frostbite. The concoction slowly and quietly made its way around North America for a few years, a sort of secret handshake between veteran bartenders. "Word got out", say the producers, "and now we are just trying to make it fast enough to keep the fire burnin'."
Tasting note: Smells of candied cinnamon stick or cinnamon doughnuts. Time in the glass brings out hints of ginger and clove. Silky, sweet and viscous; opens with cinnamon strudel and finishes with a warming cinnamon and pepper kick. Heat lingers. The label doesn't lie- Hot stuff! 33% Alc./Vol.
Other reviews... Pale amber color. Bold cinnamon red hot and pine cone aroma with a lightly syrupy sweet medium body and a pure honey and hot cinnamon and root beer candy finish. Cinnamon delivered as promised, but where's the whisky.
International Review of Spirits Award: Silver Medal
88 points (Highly Recommended) - www.tastings.comsize>
Cocktail Recipe: Lileith's Eden
45ml J&B Rare Blended Whisky
15ml Fireball Cinnamon Whisky
10ml Chambord Raspberry Liqueur
3 drops Fee Brothers Lemon Bitters
-
Please note:
After several attempts with other blends, we found this simply works best with the J&B Rare.
Method: Stir until Whisky sharpness is taken off. Serve in a Brandy Balloon.
Recipe created by Evelyn Liong of Chez Regine/Whisky + Ailment (www.chezreginemelbourne.com.au)