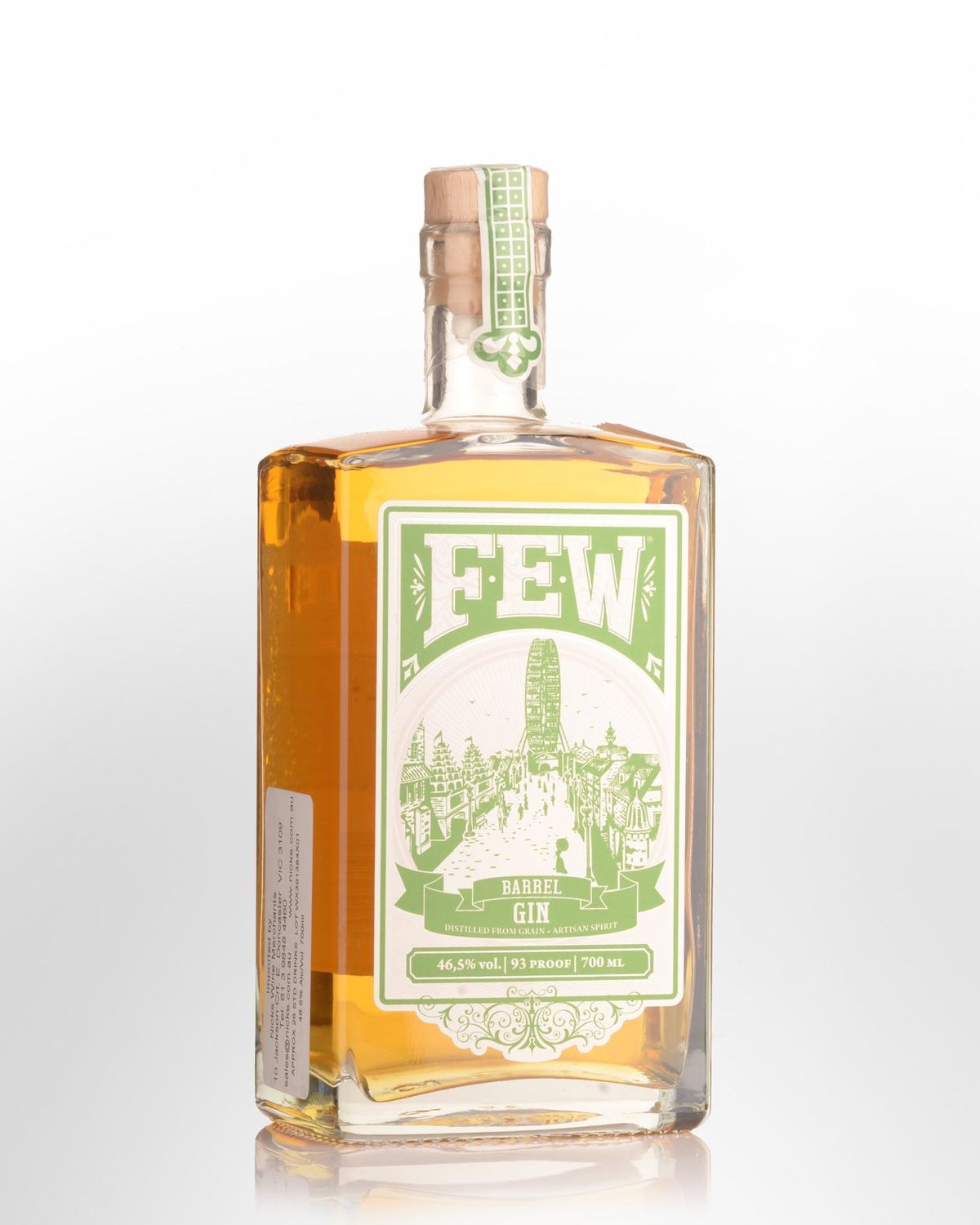 Few Barrel Aged Gin (700ml)
Evanston, Illinois,
UNITED STATES
Paul Hletko, who launched 'Few Spirits' in 2011 is a man in pursuit of flavour. Hence, his new micro distillery is perhaps best defined by what it doesn't make - vodka.
Apart from whiskey, three different gins are now being made using a base of corn, wheat, and non-malted barley (the base spirit is actually his new make whiskey), while some of the 11 botanicals used include juniper, citrus (lemon and orange peel), Tahitian vanilla, cassia, grains-of-paradise and homegrown hops.
Wait a minute! Hops in the gin?
It turns out that Hletko's been home brewing for 20 years and was inspired by New Holland's 'Hopquila' (a sort of whiskey-tequila hybrid spirit with pronounced hops character). This is his barrel aged expression.
Tasting note: Flawless bright gold appearance. Opens with juniper mixed with peppermint infused honey. Short aeration accentuates pine sap and muted white pepper notes. Cough lozenge-like but in the most attractive sense. Medium dry, with firm but controlled spices; shows solid concentration. The wood influence has been judged to perfection as the freshness of the juniper and pepper is never lost. Fisherman's Friend flourishes on the finale. Excellent persistence. A first rate winter styled gin to enjoy on its own. 46.5% Alc./Vol.
Other reviews...
Bright pale amber color. Aromas of pickling spice, acacia honey, spicy roasted apples and pears, and pineapple bread with a supple, fruity-yet-dry medium-to-full body and a long, interplay of spices, herbs, pine, dried fruits, and flowers. Beautiful and delicious bourbon notes. A whisky lover's gin for sipping or cocktails.
46.5% Alc./Vol.
International Review of Spirits Award: Gold Medal
RATING: 94 points (Exceptional)
- www.tastings.com