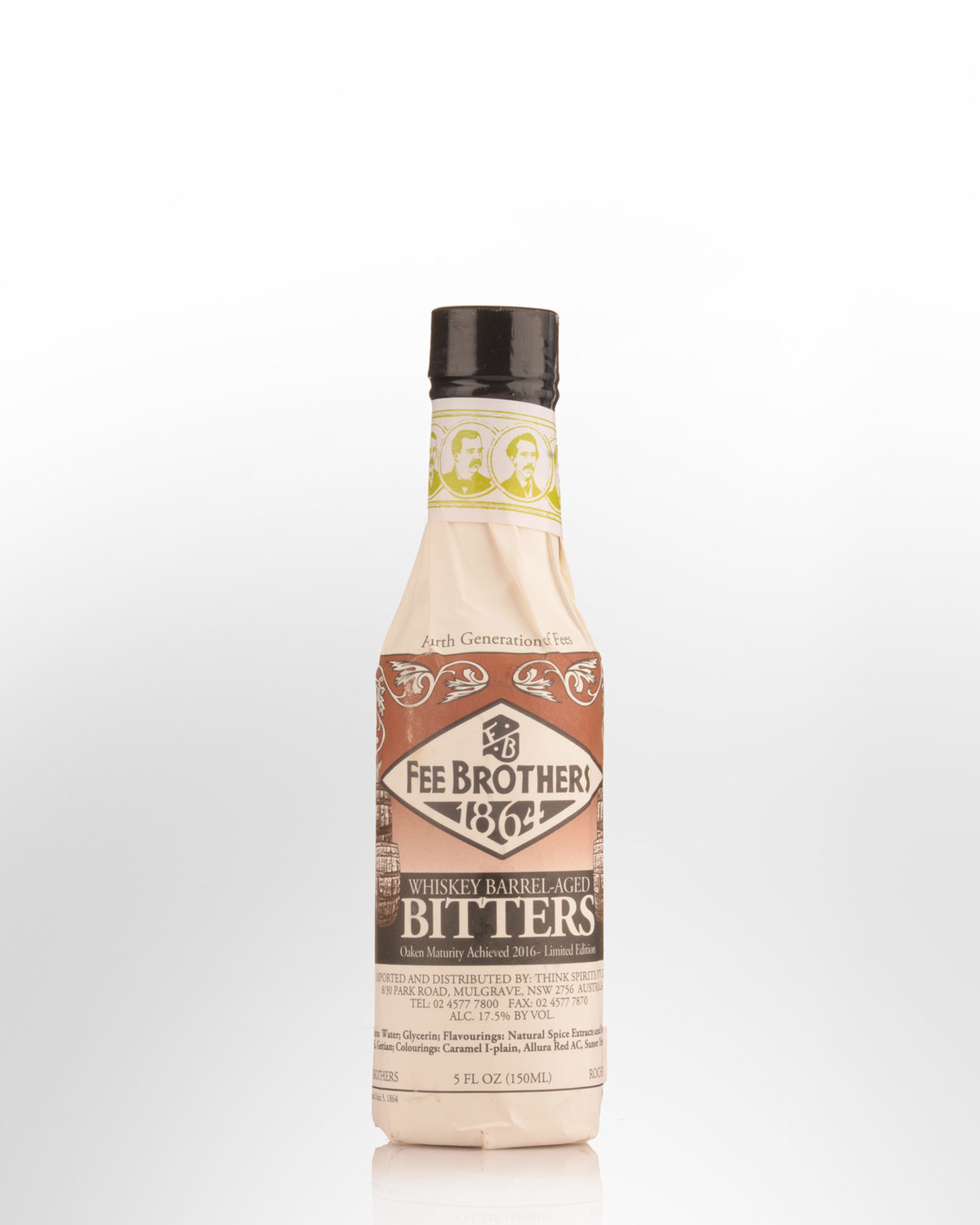 Fee Brothers Whiskey Barrel-Aged Bitters (150ml)
Rochester, New York,
UNITED STATES
Since its establishment in 1864, Fee Brothers continue to expand with a portfolio boasting over 80 drink mix products. The company presently has six different bitters. Up until now, some of these ingredients have been difficult to find despite being essential for many classic cocktail recipes which are returning to popularity. In general, we've found the Fee Bros range of bitters to be more pungent than other bitters on the market, so they offer fantastic value for money by being used sparingly.
Freshly emptied oak whiskey barrels from Tennessee, their interiors charred and soaked with aged whiskey, are used by Fee Brothers to age this unusual aromatic bitters. Key ingredients include Angostura bark, spice flavours, citrus oil and gentian. Only bottled once a year in the spring. When it's gone it's gone (until next year anyway). 17.5% Alc./Vol.
No tasting notes available.
Click here for Classic Cocktails.