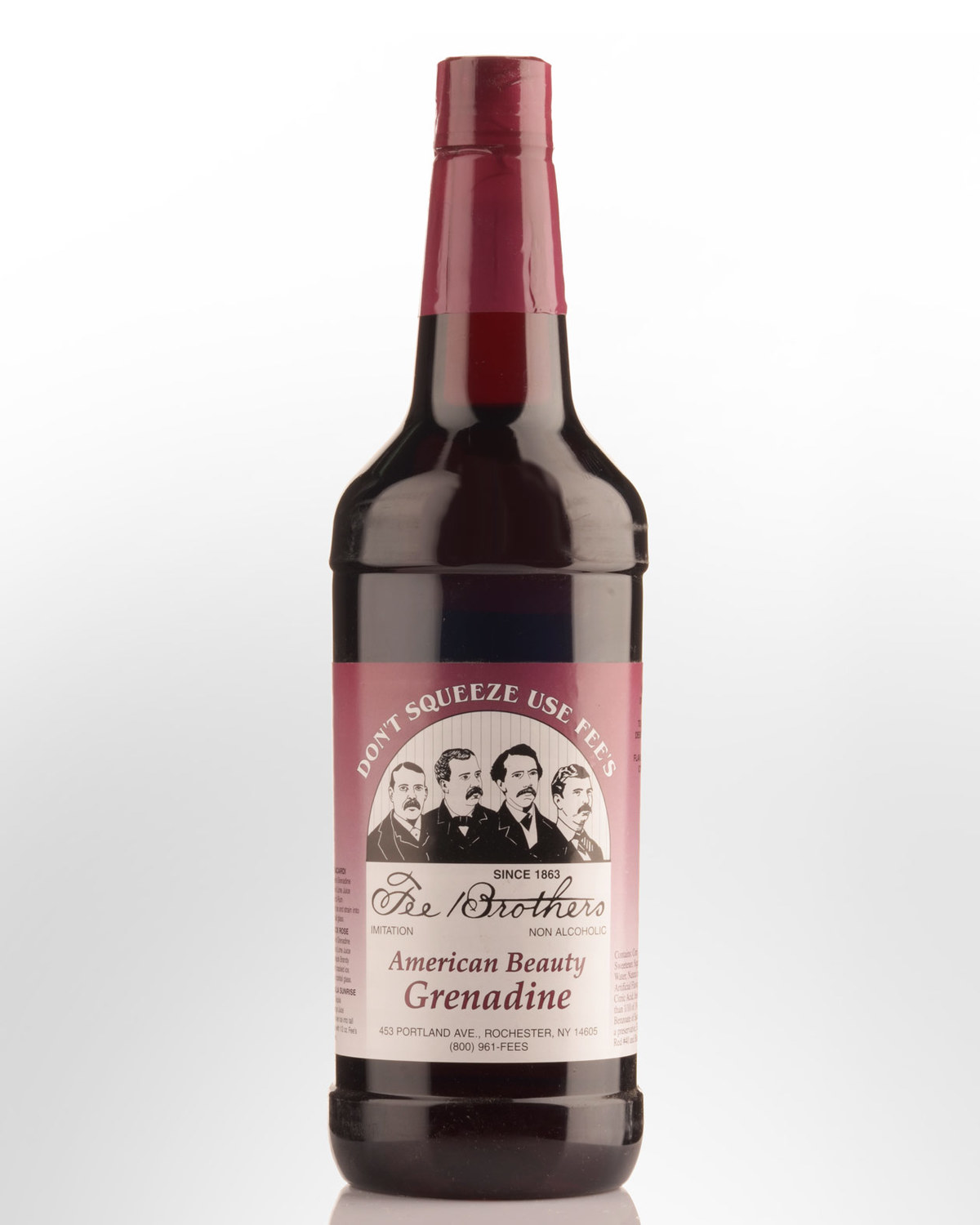 Fee Brothers Non-Alcoholic Imitation Grenadine Cordial / Syrup 375ml
Rochester, New York,
UNITED STATES
The word 'cordial' derives from the old Latin word 'cordialis', a term used to define a medicine or beverage which invigorates the heart and stimulates the circulation. Such a drink would usually take the form of an aromatized and sweetened spirit. Australians associate the word with a concentrated non-alcoholic syrup. However, in American parlance, "cordial" is interchangeable with the word liqueur (a term used to define a combination of distilled spirit and certain flavourings, i.e. Fruit).
Which ever way you wish to call it, non-alcoholic syrups are becoming an integral part of today's cocktail scene. Fee Brothers have introduced a non-alcoholic "Cordial Syrup" range, boasting over 40 different flavours including the featured "American Beauty" Grenadine.
An extensive range of Fee Brothers aromatic bitters can also be found on the Nicks Wine Merchants website.
Cocktail Recipe: Afternoon Delight
Ingredients:
30ml Unpeated Highland Whisky
60ml Orange Juice
120ml Pineapple Juice
15ml Fee's Grenadine Cordial Syrup
15ml Triple-Sec liqueur
Directions: Shake with ice.
 Click here for Classic Cocktails.