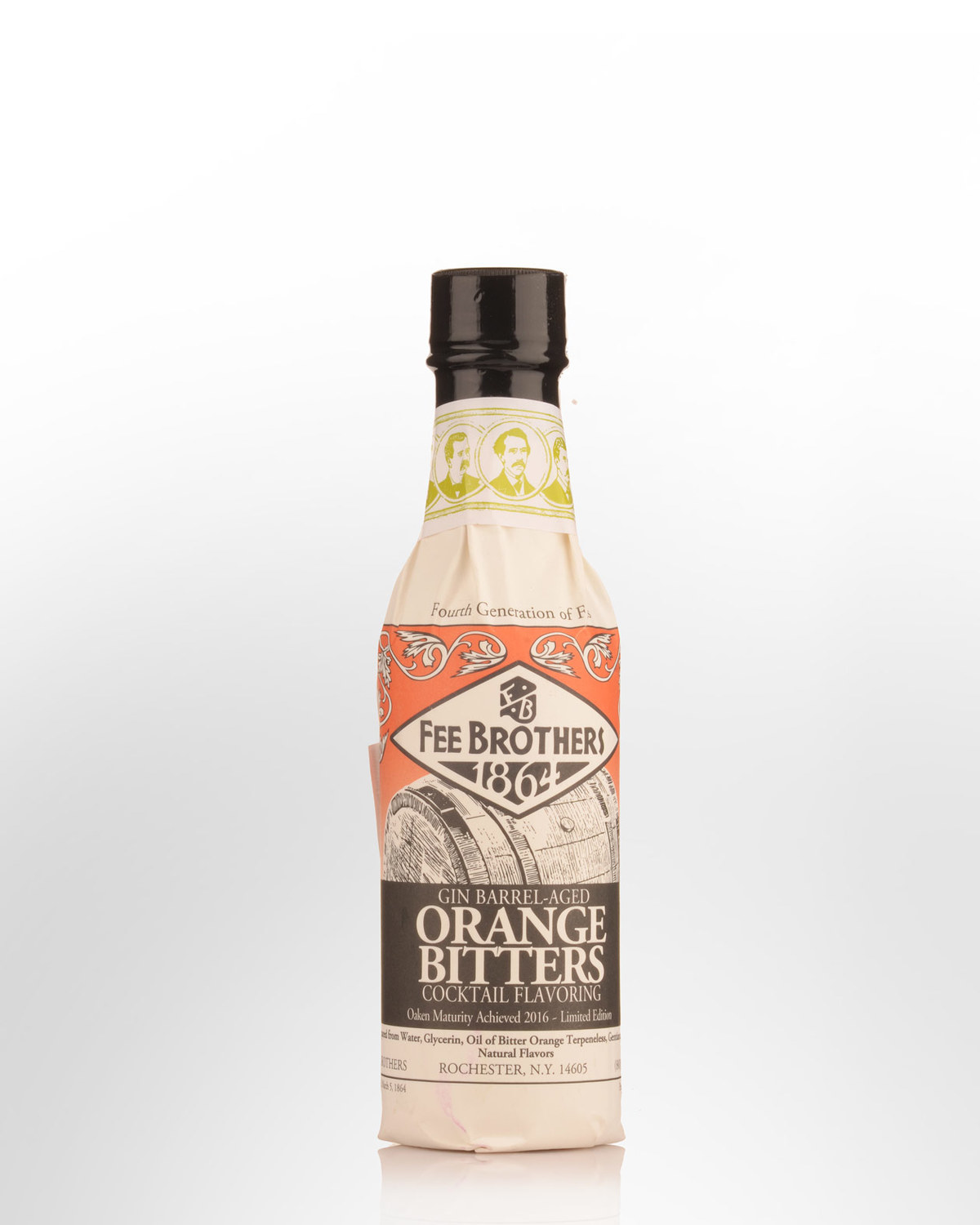 Fee Brothers Gin Barrel Aged Orange Bitters (150ml)
Rochester, New York,
UNITED STATES
Like adding vinegar to temper the sweetness and round out the flavour of certain dishes, adding bitters to cocktails provides balance and complexity. But unlike Peychaud's and Angostura brands, Orange Bitters has been almost impossible to obtain for decades. Now a renewed interest in classic cocktails has brought it out of retirement. The primary ingredient in Fee Bros. Orange Bitter is obtained from the skins of oranges grown in the West Indies. There are many recipes that call for Orange Bitters, however, we suggest you start by trying a dash in your next Martini.
Oak barrels which aged Old Tom Gin (a traditional, less dry style of gin), take on a second life at Fee Brothers.  They now age Orange Bitters, mingling it with gin-soaked oak. This is a limited edition. 9% Alc./Vol.