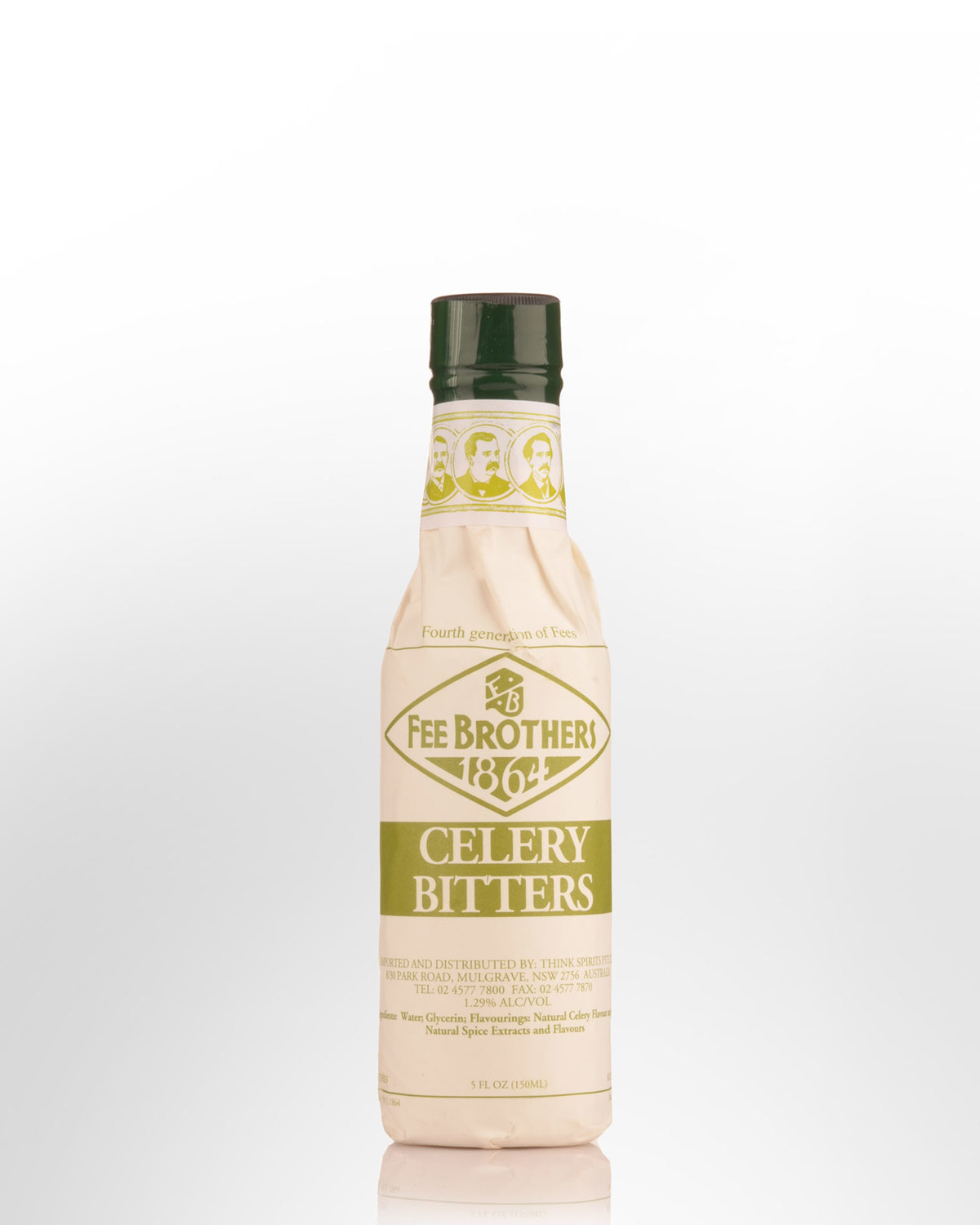 Fee Brothers Celery Bitters (150ml)
Rochester, New York,
UNITED STATES
With Fee Brothers producing an already extensive range of bitters, it was only a matter of time before this old recipe saw light once again. Celery Bitters saw its hey day's in the 19th century where it was produced and manufactured by multiple companies.
Along with other styles of bitters it was initially used for medicinal purposes, over time it's uses have broadened to a common digestive and now, a blending component in cocktails. Recommended uses range from the obvious Bloody Mary, to the not so obvious Dry Martini. A recipe for the Garden & Tonic can be found below. Enjoy!
Cocktail Recipe: The Garden Tonic 30-45ml Plymouth gin
2 teaspoons of St. Germain Elderflower liqueur
2 dashes of Fee Brothers celery bitters
90ml Indian Tonic water
4 mint leaves
3 cucumber slices
lime wedge

 Click here for Classic Cocktails.