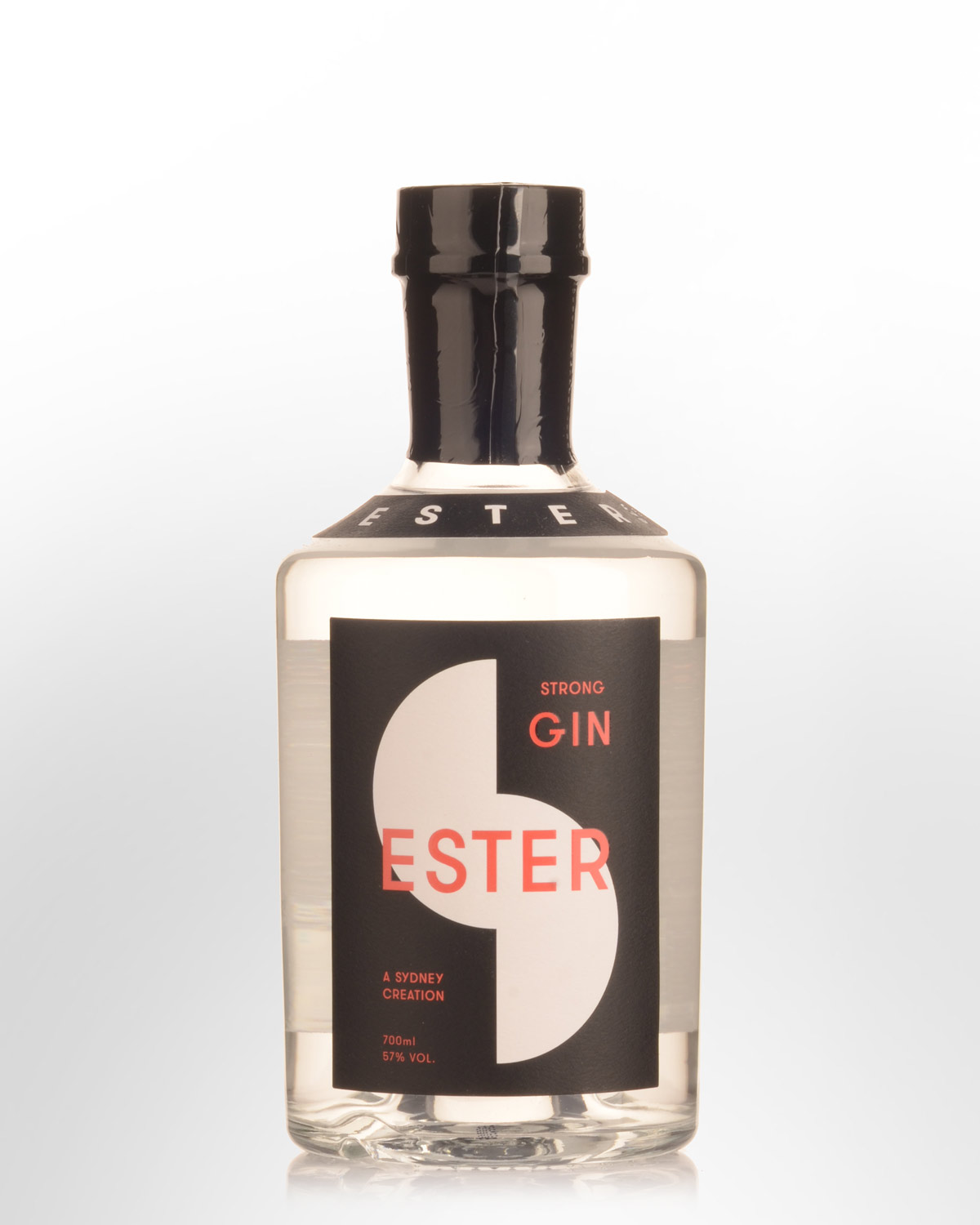 Ester Strong Gin (700ml)
New South Wales,
AUSTRALIA
World's Best Navy style - World Gin Awards 2021
A gin guaranteed to knock the sweat off the hottest Summers night. To create this explosive Navy-strength edition, the Ester team uses an extra roar of juniper, finger lime and lemon myrtle interlaced into the feisty punch of the 57% abv. Florals and spice weave over a foundation of citrus and pine forest; it's viscous and intense with a thunderous undercurrent of spice and citrus, all layered with complex savoury notes. The beauty of the recipe means that, somehow, nothing stands out save for the remarkable layered texture, and symphony of balanced flavours. It's been dubbed a Gin geek's Gin, yet there is nothing elitist about it: just a beautifully crafted and quintessential cocktail gin that is built for the classics. Best suited to a full bodied Gimlet, a fiery Collins or simply amplify your G&T and make it a little bit more risky for an outrageously good time. In short, a gin for bold drinkers and old lushes who like their spirits potent and full of character. Botanicals include juniper, cardamom, coriander, orris, angelica, liquorice, clove, cassia, finger lime, macadamia, lemon myrtle and pepper berry. 57% Alc./Vol.
World's Best Navy style - World Gin Awards 2021
Best in Show - Australian Gin Awards