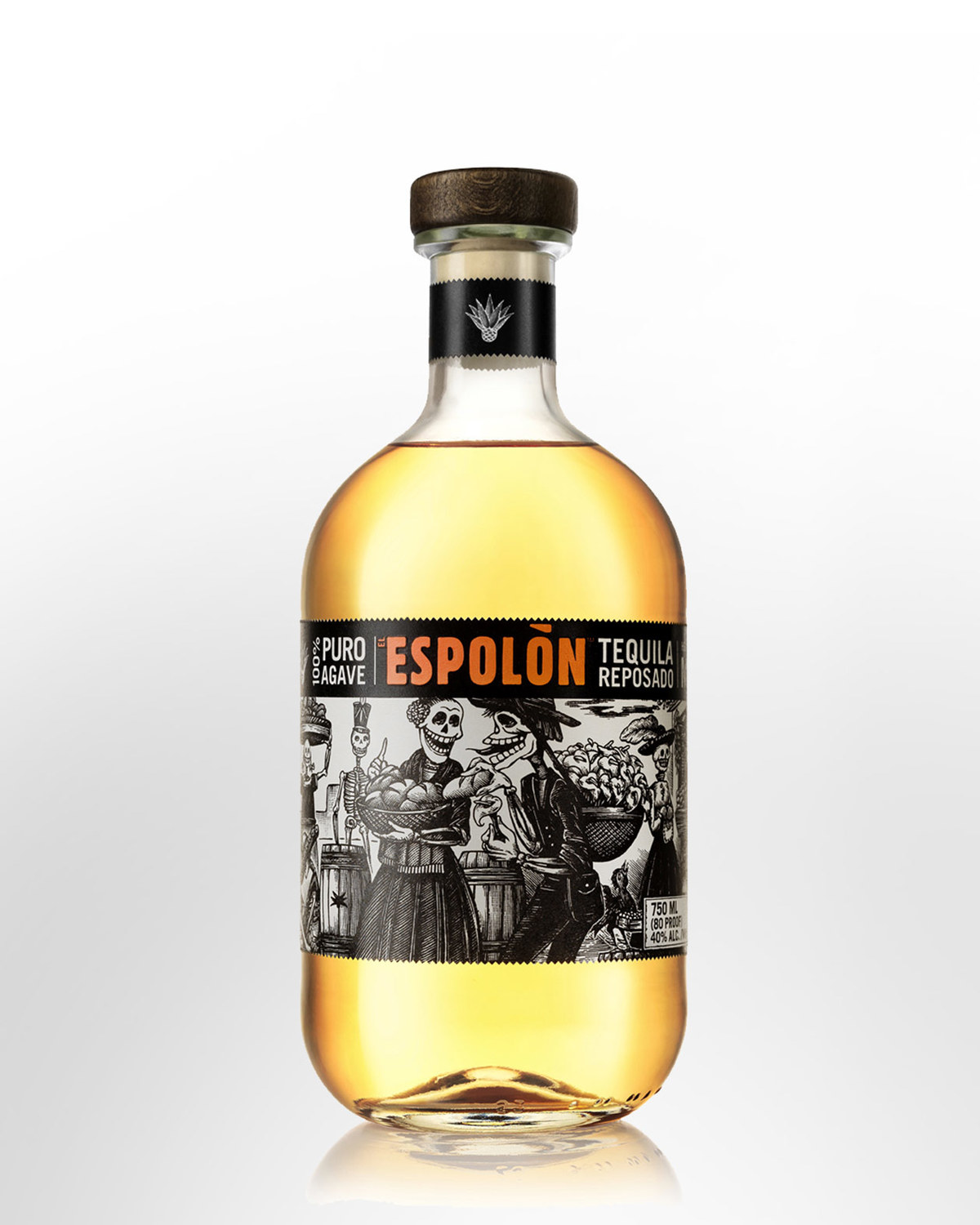 Espolon Reposado 100% Agave Tequila (700ml)
Crafted at the San Nicolas distillery in Arandas, the Los Altos (Highlands) region of Jalisco; Espolon Tequila is made from 100% agave, produced in Blanco (unaged) and Reposado styles. Piñas (the heart of the agave) are cooked for 18 to 20 hours (versus the industry average of 12) with the distillation process lasting 5½ hours (versus the industry average of 3½), with the intention of producing a richer and more intense flavour.
The striking packaging is inspired by classic nineteenth century artwork, featuring the iconic rooster, a symbol of Mexican national pride. An eye catching addition to any bar.
When choosing your tequila, look for '100% agave', an essential bit of information vital for a great and true tequila experience. Inferior products such as 'Jose Cuervo Especial' can consist of as little as 50% agave, with the balance a mixture on corn syrup and grain alcohol, leaving you with a nasty hangover the next day.
Tasting note: Very pale straw / gold colour. The nose delights with its keenly herbaceous / potpourri intensity that includes notes of dried grass, baked citrus, freshly cracked peppercorns and a hint of crushed eucalyptus leaf. A light silky entry builds to a moderately concentrated profile that's subtly smokey with suggestions of baked citrus and green peppercorns. Slightly oily. Finishes short and rather nondescript with a faint beeswax aftertaste. 40% Alc./Vol.
Other reviews:Golden yellow color. Mellow aromas of honeycomb, citrus meringue, and delicate pickling and baking spices. Super smooth and satiny with a dry-yet-fruity medium-to-full body. Elegant and floral on the finish with anise, bee pollen, and pepper accents. Superbly crafted.
International Review of Spirits Award: Gold Medal
Rating: 93 points (Exceptional) www.tastings.com.au
 Click here to learn more about Tequila