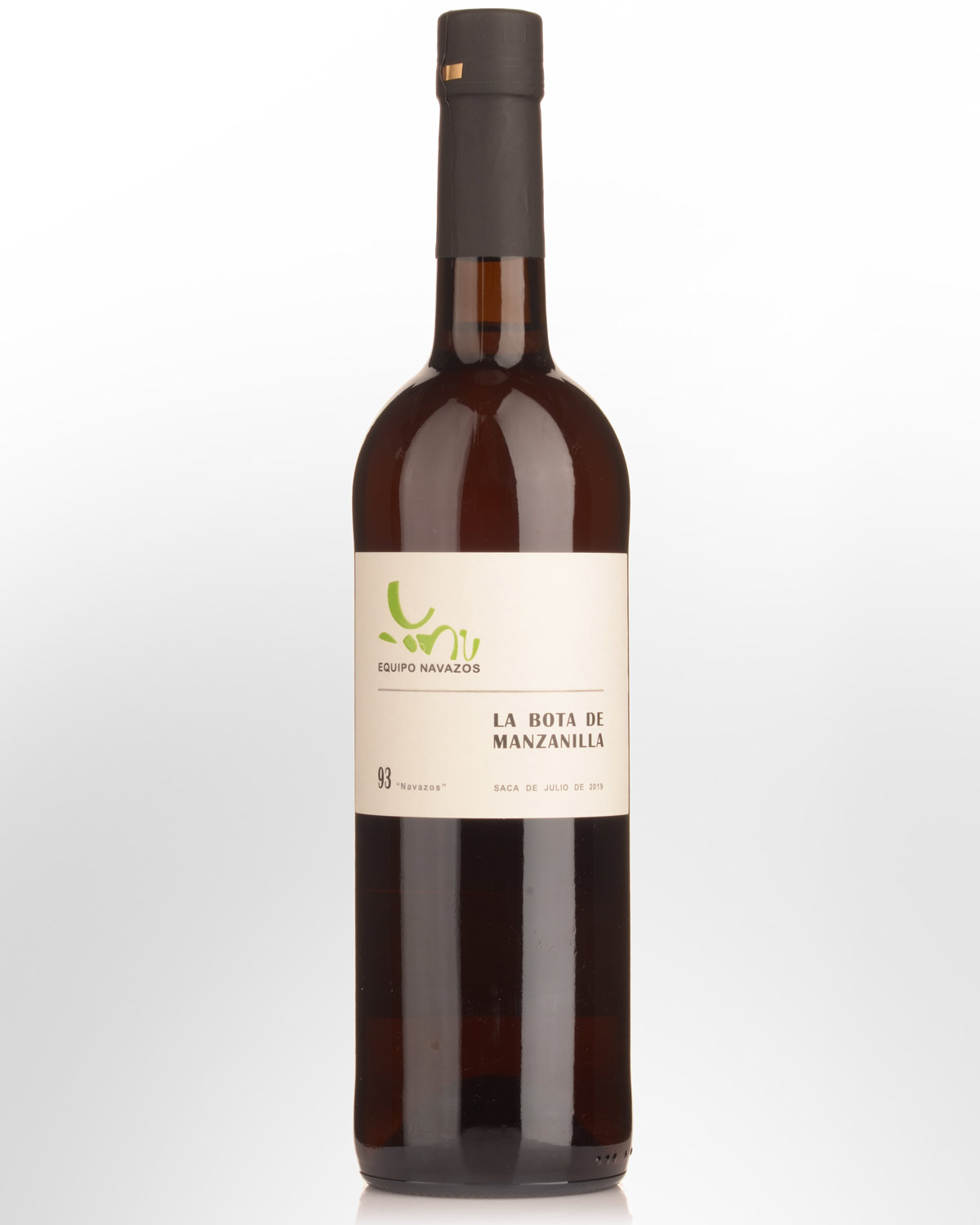 Equipo Navazos La Bota 93 Manzanilla
San Lucar de Barrameda,
SPAIN
Equipo Navazos is perhaps the most significant thing to have happened in the world of Sherry for a very long time. It has some of the most influential people in the fine wine world raving about the quality of these wines, and they are talking about the quality first and the fact that they are Sherries second. These are wines to make Sherry sexy again. They are also as rare as hens' teeth and are being sought after with the same urgency that wealthy Burgundy collectors seek out the wines of DRC or the greatest Montrachet. This makes sense: these wines are every bit as profound, deep, long and complex as any bottle of DRC (and that is no insult to DRC!)
The Navazos Sherries are drawn from several bodegas, and represent a variety of styles: Manzanilla, Fino, Palo Cortado, Oloroso, Pedro Ximénez, Cream and even a brandy. The wines are bottled in limited series, in successive numbered editions, dated and named "La Bota de…." (the cask of…). The date of each saca, or racking, has been precisely stated on the label so that it is possible to compare editions of the same solera. This also enables precise tracking of the evolution of the wines, as these wines are expected to evolve in the bottle (it's Sherry, but not as we know it). These are once off bottlings and once the bottles for each La Bota… release are spoken for, there are no more.
Other Reviews....
One of the better-known wines from Navazos has been the Manzanilla, which has been bottled unfiltered a number of times, and it now reaches us as the NV La Bota de Manzanilla 93, which is now sourced from La Guita (in the old days, it was from Sánchez Ayala; the source changed with edition 71) and averages seven years of age under flor. This is going to be the next release after edition 71, which was bottled almost three years ago. They want to make less frequent bottlings and let the wines develop in bottle. This certainly has the Guita character, mineral and austere with the explosive youth that often bring aromas of lemon peel and delicious bitter notes in the finish. This is really young and tender and should develop nicely in bottle. This seems to be a little lighter and more approachable. As they already have a lot of old and concentrated wines, it's good to have a less demanding and more approachable Manzanilla. 5,000 bottles. Drink 2019 - 2024.
95 points
Luis Gutiérrez - Wine Advocate (June 2019)
Bottled July 2019. 5,000 bottles. This is the ninth release of La Bota de Manzanilla, this one sourced from the same soleras as 71. It comes from a selection among several dozens of toneles and botas, casks that have been carefully put to one side and looked after by Eduardo Ojeda and his team since they arrived in Sanlúcar in January 2007. The estimated average age of this Manzanilla is seven years.
Pale gold. Strong hay-like, dusty, sour-saline freshness, brine and oyster shells. Fabulous intensity and freshness but still has some weight on the mid palate, with salted bready flavours and electric tension. Very long. Utterly mouth-watering: a perfect appetite whetter. The flavour just goes on and on. Utterly pure. Breathtaking intensity with no aggressive power. Drink 2019 - 2024.
17.5/20 points
Julia Harding MW - jancisrobinson.com